Elections, retirements bring in new state CIOs in 2015
In a tumultuous year for state information technology, more than 20 states welcomed new CIOs due to changes from elections, retirements or resignations.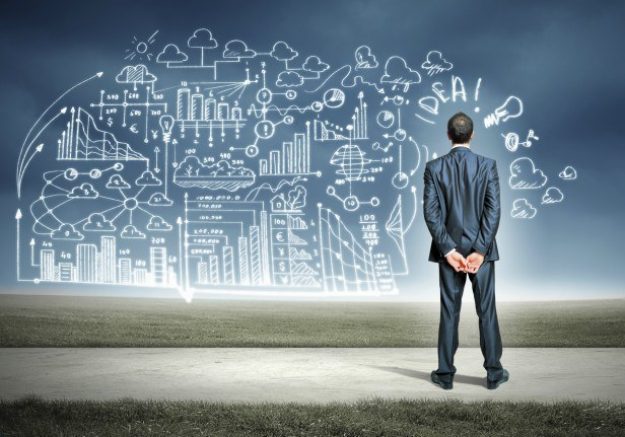 With an average tenure of a little more than two years, state chief information officers are almost always on the move. This year alone, more than 20 people came into or left a state CIO job, making 2015 a tumultuous year for the state information technology community.
As the year draws to a close, StateScoop takes you state by state with the changes in the top IT executive role. This list is by no means final, especially with the few 2015 gubernatorial elections causing uncertainty for the future of CIOs in Kentucky and Louisiana.
Alabama
In the final days of the year, Alabama CIO Brunson White announced he would resign. White will be replaced by University of Alabama professor Joanne Hale in 2016. White told StateScoop that he will likely return to the private sector for some sort of consulting work.
After nearly 10 months without a full-time chief information officer, Arizona tapped Morgan Reed, a former data center director for Expedia, to lead the state's Strategic Enterprise Technology Office as CIO. It wasn't the first time Reed worked with state government — he's served on the state's Information Technology Authorization Committee since April 2014.
As newly elected Gov. Asa Hutchinson entered office, he called on Mark Myers — who was previously the director of strategic initiatives for the secretary of state's office — to serve as his administration's chief technology officer. Myers inherited the post from state IT veteran Claire Bailey, who left the post in October 2014. Like many other former CIOs, Bailey remains involved in the state IT community through her position at Compuware.
[Read more: How transitions, cyber and collaboration shaped 2015]
More than a year after former state CIO Sonny Bhagowalia returned to the federal government, Gov. David Ige picked a permanent replacement for the state CIO. Todd Nacapuy took over for acting CIO Keone Kali in April.
With the inauguration of Gov. Bruce Rauner in January, previous Illinois chief information officer Sean Vinck left the state — despite his last-minute reappointment by outgoing Gov. Pat Quinn — in January and moved westward to lead operations for Oregon's enterprise IT transformation.
In March, former Chicago CIO Hardik Bhatt re-joined the public sector after a five-year stint at Cisco. Bhatt pledged a new approach to the role focused on efficiency. Since taking the role, Bhatt has hired a new chief technology officer and new chief information security officer. He also announced earlier this month that the state was seeking its first chief data officer.
In October, Paul Baltzell stepped down from state service after a nearly three-year tenure leading the state's IT efforts. Baltzell specifically focused on the data analytics in his job and aimed to use technology to help reduce the state's high infant mortality rate.
Dewand Neely, a veteran of the state's IT department since its creation, stepped in to fill Baltzell's shoes shortly his resignation. Since then, Neely has overseen efforts to increase the rigor around the state's project management efforts and planning for cloud and workforce issues on the horizon.
In July, Phil Wittmer — the president of an IT strategy and investment firm — became Kansas' chief information technology officer, filling the vacancy Anthony Schlinsog left in October 2014. Prior to running his own strategy practice, Wittmer was CIO for TV Guide magazine and worked for Koch Industries, Aramark and Pizza Hut.
In late 2014, state CIO Carolyn Parnell announced she would step down after nearly four years on the job. Parnell left after Gov. Mark Dayton had been re-elected to another term.
Just two weeks into the new year, Dayton announced the promotion of Tom Baden, who had previously served as the CIO for the state's Human Services Department, to the top IT job. In the role, Baden now oversees MN.IT Services — the state's information technology agency that provides a range of technology services to more than 70 state agencies, boards and commissions.
After less than three years on the job, Tim Robyn stepped down as Missouri's CIO in October. He told StateScoop in an email statement that the job was "the opportunity of a lifetime."
Rich Kliethermes, a 17-year veteran of the state's IT department, took on the state CIO role in an interim capacity. The state's Department of Administration did not provide StateScoop with a timeline for a permanent replacement.
In May, long-tenured CIO Brenda Decker left state service in the Cornhusker State. Ed Toner, the new state CIO, came to the job in June after several years in the private sector.
Since taking the job, Toner has positioned the state to save about $5.3 million through IT consolidation over the next 10 years.
Just a few months after the announcement that the state's IT shop would be restructured into a cabinet-level department, state CIO and cabinet secretary Chris Estes announced he would return to the private sector at PricewaterhouseCoopers.
After Estes' announcement, deputy state CIO and Natural and Economic Resources Department CIO Keith Werner stepped in to fill the job in an acting capacity. Gov. Pat McCrory announced Dec. 18 that Werner would become the permanent CIO.
As Gov. Tom Corbett was ushered out of office after losing his re-election bid for a second term, he was soon followed by state CIO Tony Encinias. Encinias left for political reasons, and shortly after moved on to a new post at ViON — a cloud computing company.
John MacMillan, a former IBM employee, came to lead IT in Pennsylvania less than a month after Encinias' departure and planned to reassess the state's technology posture, invest in new technologies and adopt new systems without disrupting current ones.
In March, after the inauguration of Gov. Gina Raimondo, John "Jack" Landers announced he would leave his post as state CIO. The state's chief digital officer, Thom Guertin, who was appointed in 2012 by then-Gov. Lincoln Chafee, has since taken over the state CIO's responsibilities.
2014 marked the end of the state CIO Karen Robinson's tenure as Texas' top IT executive. At the time of publication, her replacement, Todd Kimbriel, continues to serve as state CIO in an interim capacity.
After repeated requests, the state did not provide StateScoop a timeline for when a permanent replacement would be announced, or whether Kimbriel would stay on permanently.
Robinson, however, remains active in the state IT community. Most recently, in October, she told StateScoop about what she's learned since leaving public service and how state CIOs should attempt to forge better relationships with vendors.
In September, Mark VanOrden announced with two month's notice that he would be retiring as the state's CIO. VanOrden served in the CIO role for nearly three years, capping off a 30 year tenure in state government. In an email, VanOrden told StateScoop he would focus on community service with his wife in his retirement.
Gov. Gary Herbert announced the following month that Mike Hussey, an IT manager in VanOrden's department, would take over as the state CIO.
After helping to establish the Virginia Information Technologies Agency as a legislator, Samuel Nixon served as the state's CIO for five years. But in March, Nixon left the post to become the chief administrative officer for the Virginia State Corporation Commission.
Nelson Moe, the former chief information officer for the U.S. House of Representatives, filled the spot in June with plans to provide a new vision and strategy for the state IT shop.
In addition to changes above, CIO transitions also took place in Idaho, Maryland, Nevada and New Hampshire.
In Idaho, Bob Geddes, a former state senator, was appointed in May to lead the state's Department of Administration. As part of his job, Geddes is leading the state's technology shop as well.
With the inauguration of a new governor in Maryland after term-limited Gov. Martin O'Malley left office, David Garcia joined Gov. Larry Hogan's administration as state CIO and secretary of information technology.
In Nevada, Shannon Rahming was confirmed as the state's permanent CIO after she took over in an interim capacity following the departure of David Gustafson in March.
In February, New Hampshire Gov. Maggie Hassan appointed Denis Goulet to lead the state's information technology department. Goulet officially began work as state CIO in April.