CIO shuffle: Tim Robyn steps down as Missouri's CIO
After nearly three years as the CIO for Missouri, Tim Robyn is leaving state government. He will be replaced by state IT veteran Rich Kliethermes.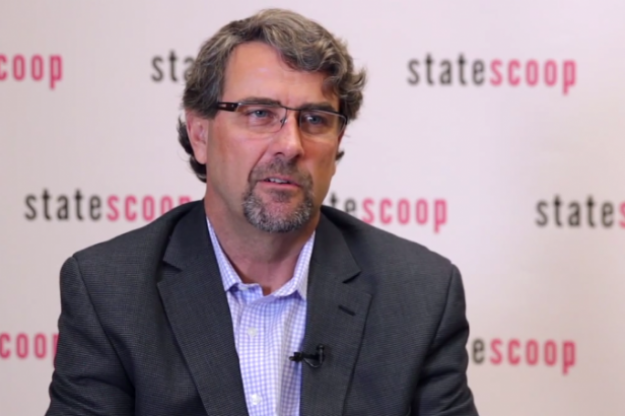 After less than three years on the job, Missouri's Chief Information Officer Tim Robyn will step down in November.
"Being a part of this phenomenal IT team at the state of Missouri has been the opportunity of a lifetime, and I am really proud of what we have been able to accomplish at the state level," Robyn said in an email statement.
Robyn has worked for the state since 2005 and has worked in the information technology department since 2009. He said he decided to leave his post because his wife accepted a job in Kansas City, which is more than 150 miles west of the state capital of Jefferson City.
Rich Kliethermes will serve as interim CIO in Robyn's stead. Kliethermes has spent 17 years in the information technology department, most recently as a client service manager supporting the state's Department of Natural Resources. Missouri officials confirmed to StateScoop Kliethermes will not retain any of his previous role's responsibilities while serving in the temporary post. The Office of Administration declined to comment on a timeline for a permanent CIO to be appointed.
"I have thoroughly enjoyed working with the various stakeholders to move projects forward and bring about good change, and after working with Rich Kliethermes for the past four years, I know he will continue to do great things for the state," Robyn said.
In April, Robyn told StateScoop about his strategy for innovation within state agencies, and said modernization projects were underway in almost every state agency the department serves.
The new interim CIO, who will inherit those projects, has supported multiple state agencies in his various roles, Kliethermes said in an email statement.
"I have had the opportunity to see what our team of exceptional ITSD professionals are capable of," Kliethermes said. "I am excited for the opportunity to step into this role as we continue following the Governor's plan for using technology to make state government more efficient and effective for the people of Missouri."
The Information Technology Services Division sits under the state's Office of Administration. Doug Nelson, OA's commissioner, said in a statement that he had "complete confidence" in Kliethermes in the new role and said the state is "in an excellent position to continue improving services for Missourians."