Sidewalk Labs pulls out of Toronto Quayside project
Google's urban-development sibling abandoned plans to build a "smart" neighborhood in the Canadian city, citing "unprecedented economic uncertainty."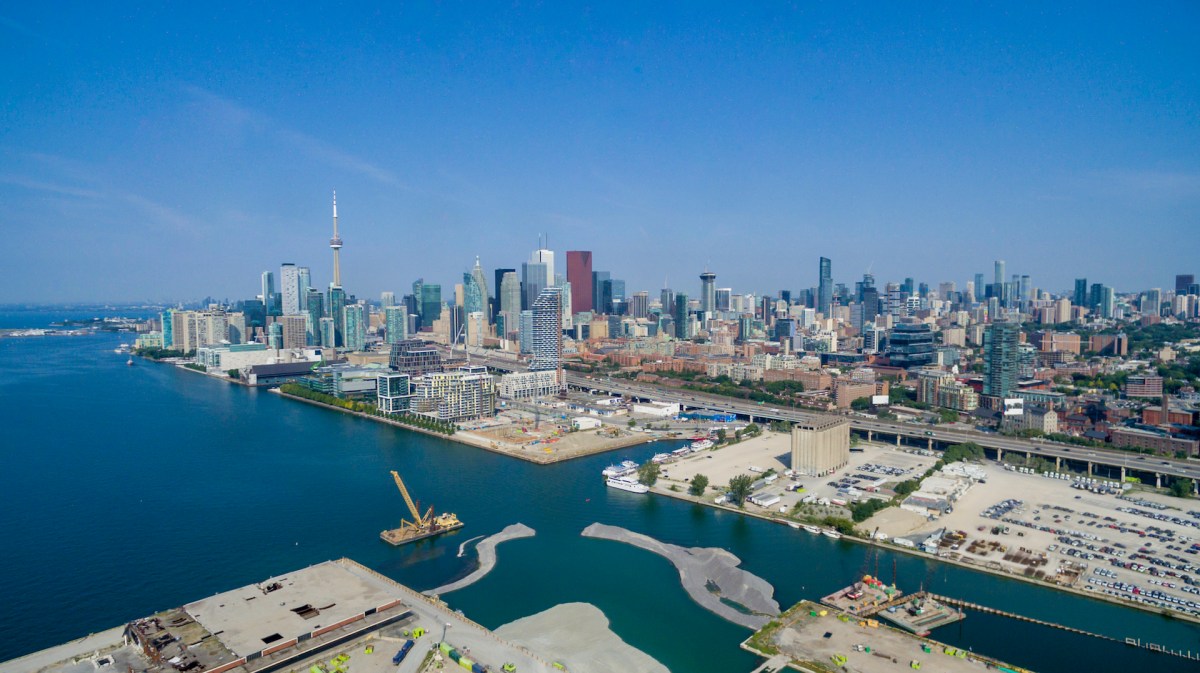 Sidewalk Labs, the urban-development subsidiary of Google parent Alphabet that had been working with Toronto officials to build the most "innovative" neighborhood in the world, abandoned the project after two-and-a-half years and millions of dollars, the company told government officials on Wednesday.
Sidewalk Labs CEO Dan Doctoroff said in a press release Thursday that recent "unprecedented economic uncertainty" around the world and in the Toronto real estate market meant the project was no longer financially viable, as long as the city limited Sidewalk Labs' development to a 12-acre lot called Quayside on the city's eastern edge.
"It has become too difficult to make the 12-acre project financially viable without sacrificing core parts of the plan we had developed together with Waterfront Toronto to build a truly inclusive, sustainable community," Doctoroff said.
Doctoroff and Sidewalk Labs had originally pushed Toronto officials to allow the development of a 190-acre district, but ultimately settled on the smaller 12-acre site after negotiations last October with Waterfront Toronto, the intergovernmental organization that oversees the neighborhood's revitalization. The two parties had planned to make a decision on whether to proceed by June 25.
Talks between Waterfront Toronto and Sidewalk Labs, which began working together in October 2017, nearly collapsed last year when Waterfront Toronto Chair Stephen Diamond questioned several key elements of Sidewalk Labs' "Master Plan," including the scope of the proposed development and how data would be collected and stored.
Sidewalk Labs' plan for Quayside was to install sensors that collect data on everything from weather conditions to traffic to pedestrian movement. The plan also included a slew of digital tools designed to help residents live sustainable lifestyles, like artificial intelligence-powered recycling facilities. The project appeared to be moving forward when Sidewalk agreed to Diamond's requests to relinquish all data-governance decisions to Waterfront Toronto and to limit development to the smaller 12-acre plot.
Still, experts like Ann Cavoukian, Ontario's former privacy commissioner, questioned how the proposed "smart city" would protect the freedoms of its residents. Cavoukian quit her position as a paid consultant for Sidewalk Labs just a week before Waterfront Toronto announced it would be taking over digital governance for the project. Waterfront Toronto also saw board members resign, citing a lack of confidence in data privacy.
"People don't have an opportunity to consent to their data being collected — it's going to be collected automatically with sensors and other technologies. Given that you can't consent, it has to automatically be de-identified at source the minute it's collected," Cavoukian told StateScoop last year.
The project also received pushback from the public, with organizations like #BlockSidewalk waging social media and in-person campaigns to urge Waterfront Toronto to drop the Google sibling as its development partner. Shauna Brail, the director of the urban studies program at the University of Toronto, said public concern around data privacy and surveillance reframed the conversation for both Waterfront Toronto and Sidewalk Labs. Ultimately, advocacy groups got their wish, Brail said.
"Part of this is thinking about it as a David versus Goliath situation where David is winning, and David has won," Brail said.
But, Brail said, it's probably not accurate to say that the "unprecedented" economic circumstances Doctoroff cited in his decision to pull out of Quayside are the driving factor behind his departure, or that they'll prevent Sidewalk Labs from approaching another city that will welcome the project with more open arms. Doctoroff only said that the company won't pursue "this particular project" any longer and did not rule out moving Sidewalk Labs' ambitions to another part of Toronto or even a different city.
Sidewalk Labs has started companies that focus on innovative approaches to urban mobility, infrastructure and community-based healthcare, Doctoroff said. He said it will also continue developing the infrastructure necessary to build structures almost entirely out of timber, as Quayside's buildings were were planned to be.
Waterfront Toronto intends to search for a new developer for Quayside, and Diamond said in a press release that Sidewalk Labs' departure is "not the end of Quayside, but the first day of its future."
But Toronto could face troubles in finding a willing partner after two-and-a-half years of negotiations resulted in nothing, Brail said, adding that it will take time for the private sector rebuild trust in the city's institutions.
"In that sense, this is a real loss for Toronto," Brail said.