People like 'smart cities,' but aren't sure about the tech, survey finds
A recent survey found that while there's support for creating "smart cities," people are concerned about the technologies that come with it.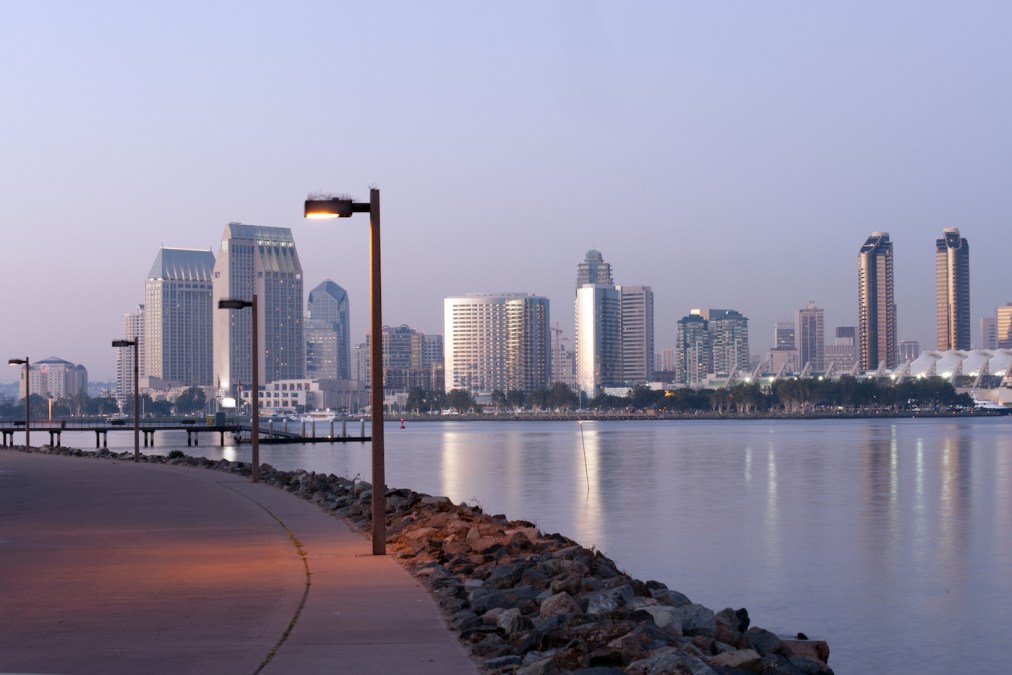 As the global market for municipal governments buying "smart city" devices pushes past $200 billion annually, a recent survey found that while U.S. city dwellers are broadly supportive of the idea of technology in urban life, there are also deep misgivings about how certain technologies pry into neighborhoods.
"Smart-city" tech, like internet-connected devices and software for monitoring environmental conditions, managing traffic and conducting surveillance, continues to proliferate landscapes. But, the survey — which was presented at the recent Conference on Human Factors in Computing Systems in Hamburg, Germany — found that many people feel their city leaders are diving headlong into a tech trend without sufficiently engaging the public.
"They like the idea of technology, the idea it's going to solve your problems, make your lives easier," Pardis Emani-Naeini, a computer science professor at Duke University and one of the researchers involved in the survey, told StateScoop. "When you talk to them about examples — gunshot detectors, security cameras, sensors that collect numbers of people — they start thinking about benefits and concerns."
Emani-Naeini and her co-authors collected online questionnaires from 348 residents of U.S. cities to gauge attitudes about the tech that cities are using to collect data. While awareness of the term "smart city" was far from universal, many of the technologies associated with the trend were familiar, including ShotSpotter and other gunshot-detection devices that've been installed in more than 135 U.S. cities.
Multiple respondents told Emani-Naeini and her colleagues that they were concerned that gunshot-detection devices might only add to problems related to over-policing and racial discrimination: "Is it located in an over-policed area that is mostly occupied by people of color? I think this would lead to more violence against already underprivileged demographics," one respondent is quoted as saying.
It's not just gunshot detection, though. Many of those surveyed also told researchers that if environmental sensors, like air-quality monitors, are unevenly distributed across a city, it could drive down a neighborhood's reputation and quality of living.
"Lower-income individuals perceived consistently more ethical harms compared to higher-income individuals," Emani-Naeini said. "They were saying, 'We are living in specific neighborhoods, already marginalized, putting these technologies is going to increase the tension.'"
One possible consequence, she said, is that cities simply installing these devices without considering community response creates a "bad feedback loop" that leads to public clashes over "smart cities" initiatives.
In 2020, San Diego Mayor Kevin Faulconer ordered that 3,000 surveillance cameras mounted on streetlights around the city — the result of a $30 million project just a year earlier — be switched off, after community protests over potential over-policing and civil-rights abuses in minority neighborhoods.
The San Diego Police Department plans to resume using the cameras this year, though it says it only will do so after a series of public meetings, and if the cameras' intended use aligns with a 2022 ordinance requiring city agencies to disclose how they use surveillance technology.
And the global "smart cities" movement was dealt a memorable blow in May 2020 when Sidewalk Labs, an urban-development subsidiary of Google parent company Alphabet, canceled a planned 12-acre community in Toronto that would've been built around data collection and internet-connected devices. But Sidewalk Labs' explanations on how it would use data collected from the proposed community failed to satisfy local officials, a dispute that continues to be discussed in 2023.
"This was going to be so cutting edge of a community," Mississauga, Ontario, Mayor Bonnie Crombie said in April at the Cities Summit of the Americas, an international mayors' conference organized by the U.S. State Department. "It was going to have all kinds of the newest technology, but unfortunately they were going to capture images, because that's what Google does. Google didn't have a firm answer on how the data would be used and not sold off."
Emani-Naeini, the Duke professor, said the San Diego and Toronto examples, in addition to her new survey, show that while innovation is welcome, "smart city" programs need to accommodate people's concerns about how the associated technologies are used.
"It's about making sure this is more than just innovation," she said. "Not everyone wants innovation without the good impact. Innovation is interesting, but it can also be harmful, and people are aware of the harm."