Sidewalk Labs to shut down after founder's probable ALS diagnosis
Alphabet's urban-innovation division, which once attempted to build a data-driven neighborhood in Toronto, will be folded into Google.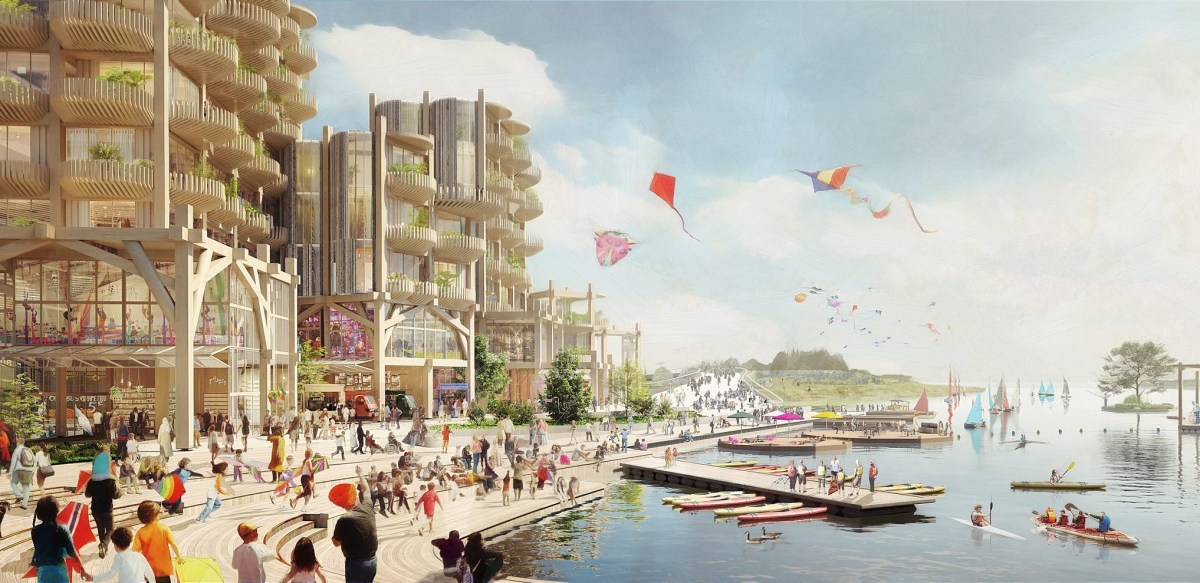 Alphabet is shutting down Sidewalk Labs, the company behind a scuttled project to build an internet-connected, data-intensive community in Toronto, following founder and CEO Dan Doctoroff's admission on Thursday that he's been diagnosed with a deadly neurodegenerative condition.
In a Medium post on Thursday, Doctoroff announced that he likely has amyotrophic lateral sclerosis, or ALS, better known as Lou Gehrig's disease, and as a result, has decided to step down as CEO of Sidewalk Labs to spend more time with family and friends.
Doctoroff founded Sidewalk Labs as an urban innovation company with support from Google founders Larry Page and Sergey Brin in 2015, and with the goal of improving "life in cities for everyone through the application of technology to solve urban problems," he wrote on LinkedIn. The company later became a subsidiary of Alphabet, Google's parent company, and sought to promote "smart-city" development in places like Quayside, 12-acre stretch of vacant warehouses on Toronto's waterfront.
Doctoroff once touted the Quayside plan as the world's "most innovative district," and the effort was monitored globally as one of the first large-scale efforts to build a data-driven neighborhood from scratch. But the project, which was developed over years of difficult negotiations with Canadian officials and a skeptical public, was abandoned in May 2020 amid the economic tumult of the COVID-19 pandemic.
But Doctoroff wrote in his Medium post that he was undeterred by Quayside's failure.
"Our comprehensive vision for Toronto provided a global blueprint for climate-positive development. Several of the ideas that we developed during our work in Toronto have become products and applications that offer enormous opportunities to address sustainability in cities," he wrote.
Sidewalk's remaining projects will be folded into Google and led by other executives, Doctoroff wrote. The company is currently working on a low-cost parking sensor, as well as platforms for commercial buildings to cut their energy costs.
"I couldn't be more proud of what Sidewalk Labs has achieved," Doctoroff wrote. "We have brought together a unique and remarkably talented group of urbanists and technologists, and we built a diverse and inclusive culture where we learned to work together across boundaries to create a bold and unprecedented vision for cities to use technology thoughtfully to radically improve quality of life for all."
Prior to founding Sidewalk, Doctoroff was deputy mayor of New York City from 2002 to 2008 under Mike Bloomberg, later becoming president and eventually CEO of Bloomberg LP. He wrote in his blog post that he'll now focus his time on raising $250 million for Target ALS, a nonprofit medical research foundation he launched in 2010 to find a cure for the disease, which also afflicted his father and uncle.