Waterfront Toronto won't sell user data, new planning document says
Google sibling Sidewalk Labs has provided more detail on data storage and collection and technology integration for its Quayside neighborhood project in Toronto.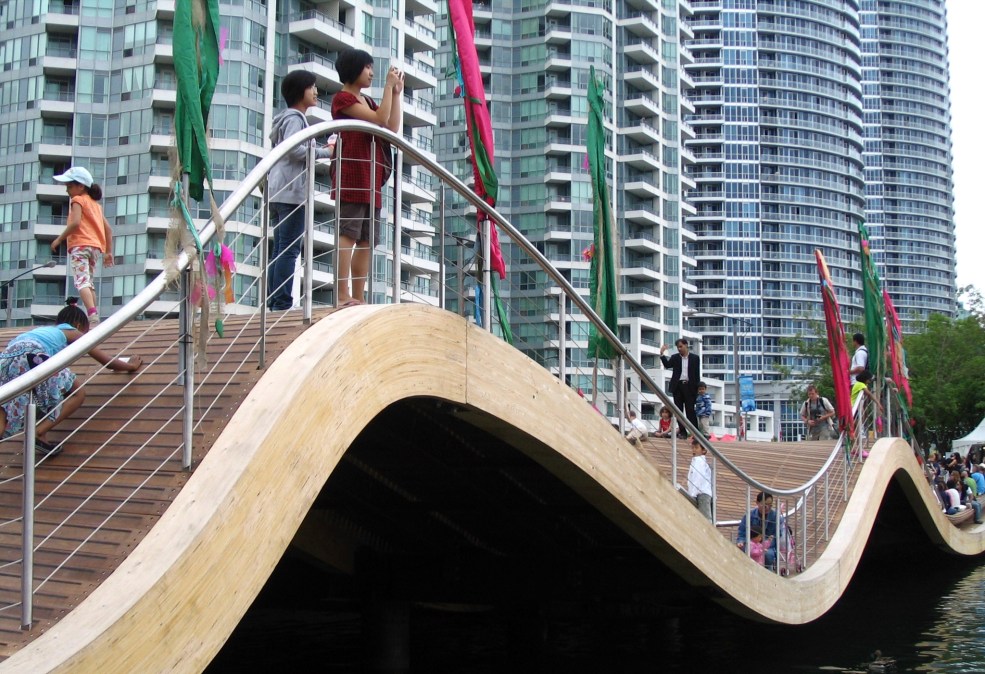 Sidewalk Labs, the urban-planning subsidiary of Google parent Alphabet, delivered a lengthy update on Friday to Toronto's neighborhood revitalization agency, Waterfront Toronto, on its plans for deploying data-collecting sensors, collecting environmental and transportation data and integrating technology-first gadgets like self-driving trash bins into Quayside, the 12-acre lot its developing on the city's Eastern Shore.
The new, 482-page Digital Innovation Appendix is Sidewalk Labs' attempt to fill in the gaps left by the company's previous Quayside planning documents, including a 1,500-page Master Innovation and Development Plan, which was criticized for being "frustratingly abstract," "unwieldy and repetitive" and without detail for "how [innovations] would be designed or implemented."
Much of the new information contained in the appendix is updated from the master plan as a result of agreements reached Oct. 31 between Sidewalk Labs and Waterfront Toronto over a handful of "threshold issues." Following the master plan's release, Waterfront Toronto Chairman Steve Diamond sent a letter to Sidewalk Labs outlining several proposals that the agency couldn't meet, including a proposed 190-acre expansion of the project, a data governance structure reliant on a third party and construction of a light-rail system in downtown Toronto.
Digital services and 'subsystems'
The appendix provides new details on Sidewalk Labs' plans for data governance, such as a list of six "responsible artificial intelligence" guidelines that would inform residents when an AI system uses their personal data to make decisions. The plan also includes technology integration proposals, including a commitment to data minimization and de-identification by default, and an "Urban Tech VC Fund" that would promote economic growth by investing in local tech companies.
To offer a vision of how data might actually flow among sensors in Quayside, the appendix lays out 18 overarching digital services, like mobility management, and 52 subsystems, or technologies, like pedestrian-sensing crosswalks, that will comprise the major services. Real-world examples of the proposed technologies are provided for all but 10 of the subsystems. Seventy-five percent will be purchased from third parties, the appendix states. And though Sidewalk Labs has stressed that it will minimize the data it collects on residents, a handful of services — including waste management, energy delivery and package delivery — will require people to submit personal information for billing and shipping purposes.
The appendix also states that Sidewalk Labs plans to monitor "end-use" electricity levels in residential units, which spokeswoman Keerthana Rang said could mean adjusting the energy levels of certain refrigerators during peak-usage to save money. A combination of dynamic curbs that automatically adjust pricing based on demand, traffic lights that use electromagnetic loops to detect waiting vehicles and other systems will combine to create a "Real-Time Traffic Operational System." Sidewalk Labs is also proposing automated trash bins equipped with volume and navigation sensors that would drive and empty themselves, while micro-climate sensors would automatically retract and extend canopies in public spaces depending on air quality.
"Sidewalk Labs' approach to city building is to start from the human experience, rather than the questions of what technology to use or what data is collected," the appendix reads. "One of Sidewalk Labs' Responsible Data Use Guidelines is 'beneficial purpose,' which ensures that each proposed data activity has a clearly demonstrable purpose and value that would benefit individuals or the community."
Privacy concerns addressed
While Sidewalk Labs' plans for the Quayside development involve dozens of systems crunching real-time data to deliver all the modern services it's promising, the new appendix attempts to allay many of its privacy concerns, including some that led consultants, including Ontario's former privacy commissioner, to quit consulting on the project.
The appendix says that none of Quayside's systems are planned to incorporate facial recognition, and that Sidewalk Labs won't sell personal information or use it for advertising. Sidewalk Labs says it will require explicit consent to share personal information with third parties, and although its vision of a third-party civic data trust is dead, the company will still require the filing of documents known as responsible data use assessments, which ask why data is being collected and whether it contains personal identifying information, before any data is pulled the neighborhood's network of devices.
"Sidewalk Labs agrees to work with Waterfront Toronto and its government stakeholders in good faith to ensure each digitally-enabled solution will not impede (and where feasible, will foster) accessibility in Quayside, freedom of association, freedom of expression, equitable treatment of marginalized groups, public engagement and participation and other fundamental rights and freedoms, as applicable," the company said in a Medium post published Friday.
Waterfront Toronto is now formally reviewing Sidewalk Labs' master plan and the new appendix. The review is expected to be completed by March 31, when Waterfront Toronto will once again decide to advance development with Sidewalk Labs or abandon the plan. The public will also have opportunities to weigh in on the Quayside project.