Digital privacy concerns will follow Sidewalk Labs to next venture, says former consultant
Sidewalk Labs backed out of its "smart neighborhood" project in Toronto, but Ann Cavoukian said its flagrant misreading of the public's privacy concerns may continue to haunt the company.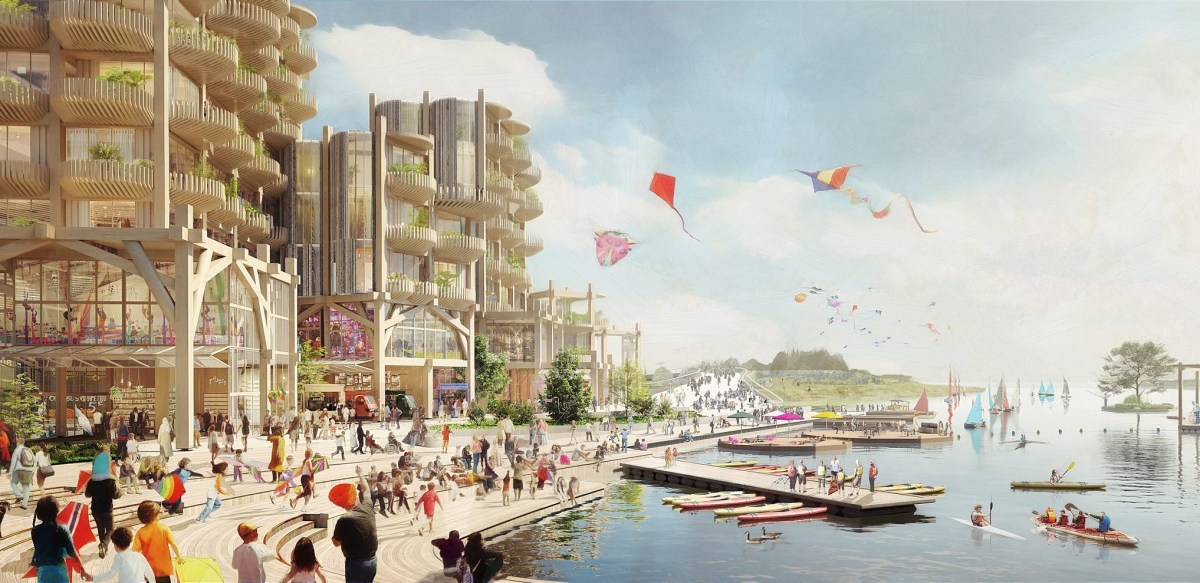 Data-privacy experts familiar with Sidewalk Labs, the urban design subsidiary of Alphabet, say the company will have to change its data-privacy strategy if it wants to build a "smart" neighborhood in North America anytime soon.
The Google sibling, which is headquartered in New York City, dropped out of its role as lead developer of a 12-acre lot in Toronto earlier this month after spending two-and-a-half years and millions of dollars on designing the world's "most innovative district," according to CEO Dan Doctoroff. Doctoroff cited financial viability questions in his note on why he was pulling out of the project, but Sidewalk Labs and Waterfront Toronto, the multi-government agency tasked with overseeing the development, disagreed on several key issues throughout the entire negotiation process.
The two parties met in October to decide whether the project should be limited to 12 acres or expand to 190, whether the city should build public transportation to Quayside and, most importantly in the eyes of former Sidewalk Labs consultant Ann Cavoukian, how any data collected in the neighborhood should be stored. All of the issues followed a pattern of Sidewalk Labs "overstepping" its role in the project and ignoring Waterfront Toronto's expectations, Cavoukian said.
Cavoukian, an expert-in-residence at Ryerson University who served 17 years as Ontario's information and privacy commissioner, left Sidewalk Labs as a consultant in October 2018 after the company failed to commit to promises that it would ensure all sensor data within Quayside was de-identified at the point of data collection. Aggregate data showing how many people crossed a certain intersection in Quayside, for example, would still be available, but individual people wouldn't be identifiable. Cavoukian said she advocated for allowing Sidewalk Labs and other companies to retain the data they collected, as long as it could not be traced back to an individual person.
"With a smart city, you can't control the technology," Cavoukian told StateScoop. "The tech, the sensors are on 24/7, all the time. People don't have an opportunity to consent, or revoke consent, to the collection of their personal data."
Cavoukian said that Sidewalk Labs initially wanted to implement her "Privacy by Design" model into Quayside. The model relies on taking a "proactive" approach to digital privacy and embedding privacy into the material design of technology, like data-collecting sensors. Cavoukian said that she told Sidewalk Labs she would be a "thorn in their side" to ensure that all aspects of the privacy model would be followed. But instead of fully complying with her model, the company proposed the creation of a "civic data trust" run by an independent group with the power to approve technologies that don't de-identify data at the point of collection, largely negating Cavoukian's efforts.
Cavoukian heard about the decision at a Waterfront Toronto Digital Strategy Advisory Panel meeting in October 2018, she told StateScoop. Sidewalk Labs said de-identification at the point of collection would only be encouraged, not required. Cavoukian, dismayed, resigned the next day.
"My jaw dropped because I knew that meant there wasn't going to be any privacy," Cavoukian said. "When the rubber hits the road, [Sidewalk Labs] pulled back."
Waterfront Toronto Chairman Steve Diamond and Sidewalk Labs agreed late last year to allow the city to have full control over data collection and storage within Quayside, though Cavoukian said she thinks that other cities in North America, including potential targets for Sidewalk Labs' next project, will take notice of how Sidewalk Labs "flagrantly" underestimated public privacy concerns. The data privacy strategy that the company used in Toronto is unlikely to work anywhere else, Cavoukian said, because other cities will demand that privacy be a central element of a partnership with Sidewalk Labs as well.
"They probably will [find a new space]. But concern for privacy isn't just in Toronto, it's everywhere. In the U.S., it's huge," Cavoukian said, citing Pew research from last year that suggested Americans are more concerned about their digital privacy than ever before. Seventy-nine percent of American adults said they're concerned about how companies use data they collect about them.
In a Medium post explaining why Sidewalk Labs was leaving the project, Doctoroff said the company wouldn't be pursuing "this particular project" and did not rule out a similar venture in another city. But the ground rules around digital privacy in "smart" cities have already been set, Cavoukian said.
"You're gonna get this [everywhere], especially now, with everything going on. People are going to demand privacy and not just let companies or governments get away with doing whatever they're doing," Cavoukian said. "I don't think Toronto is unique in this way."