Three things the U.S. can learn from Singapore's smart city crusade
StateScoop shares on-the-ground observations into the polices, investments and initiatives of one of the world's leading smart cities.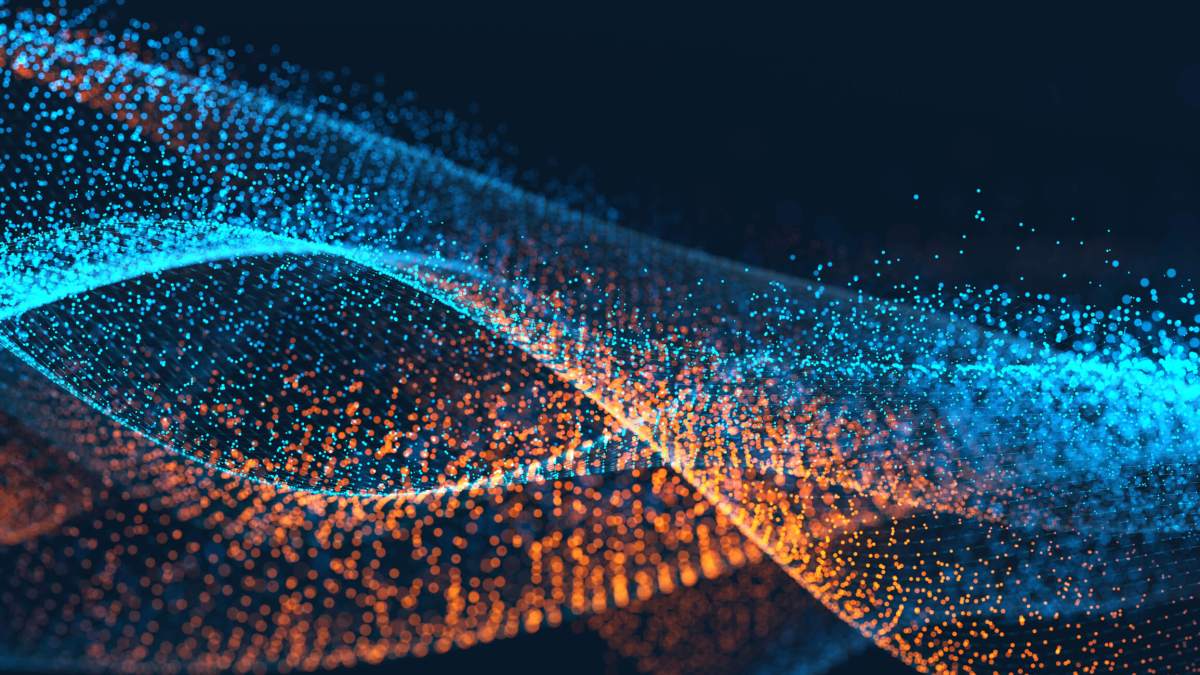 Editor's note: Singapore is known as a global leader in a burgeoning smart cities market. StateScoop's Jason Shueh got a closer look at its policies and technologies on a weeklong trip in May 2017. For more of his coverage from his visit, look here.
Expenses for the trip were paid for by the government of Singapore. Full editorial discretion was left to StateScoop.
It's easy to take in the technological splendor that is Singapore and miss the diverse reasons and hidden virtues that make the city possible.
A collective spirit of ingenuity can be found in its swooping architecture, its wealth of smart traffic lights, a budding sensor network and the labyrinth of IT systems that sew it all together. The city prides itself on its smart city achievements. Grab a pamphlet from today's top software sellers — the IBMs, Microsofts and Ciscos — and it's almost impossible not to see a reference to the island nation. It is, apart from Dubai and perhaps Barcelona, the de facto "smart city" the world over.
Singapore's success might be chalked up to its prosperity as a nation generally — rated seventh worldwide for wealth per capita — or to the efficiency wrought from its monocratic government — the People's Action Party has governed since 1959. Yet each of these assumptions are dwarfed by a national urgency to squeeze value from the island's limited resources.
At just a skosh over 5.5 million people, the nation's small footprint has spurred leaders to investigate alternatives to traditional services, and this push fuels technology. Singapore embraces the idea that to be competitive, its efforts must be extra cunning and twice as quick as those in other countries.
Walk the city's streets, see its civic laboratories, speak to its people and government officials, and the lingering impression has little to do with the ingenuity found in gizmos and gadgets, and everything to do with the country's predilection to make hard trade-offs. Such sacrifices are embodied in policies that substitute short-term revenues for livability, in a proclivity to bet big on emerging tech and in a willingness to deploy disruptive tools to compel change.
Just a week's visit in Singapore, and the concept of smart, early investment stood out as a kind of dogma. It permeated through the presentations and demos, briefings and research excursions, casual conversations and formal explanations. It was a virtual gospel, one that rallied for short term sacrifice in exchange for future gains.
Early investment
Evidence of robust investment in emerging technologies can be seen in the launch of Singapore's new Artificial Intelligence initiative, a program with more than $107 million in funding for private and public sector research. As an offshoot of the country's Smart Nation initiative, a program that invests in promising smart city tech like the Internet of Things and open data, this effort is an attempt to knit together a set of pilot projects that drive research and attract expertise.
The initiative's announcement came in May and happened to coincide with my visit. A wall-to-wall throng of press, entrepreneurs and smart city devotees gathered in the city's Marina Bay Sands Convention Center to hear details from Singapore's minister of communications and information, Yaacob Ibrahim. Though specific projects were still under consideration, Ibrahim underscored the significance the city's commitment to developing emerging technology and noted broad ambitions for the office to develop new tech that could address challenges affecting society and industry while promoting the local economic growth.
"The Singapore Government has never shied away from taking calculated risks in investing in the future, as evidenced in the Singapore story," Ibrahim said. "For the digital economy, it is imperative that we make strategic decisions on where and how Singapore will harness frontier technologies to develop capabilities that will power our future economy."
The coming of big data, high-powered computing and learning algorithms, Ibrahim said, has seated AI as a mature technology that the nation feels confident making investments in.
"The potential gains from an enabler technology like AI are massive," he said.
This development in AI is part of a family of investments that fall under Singapore's Smart Nation initiative. Annually, the government spends roughly 1 percent of the country's gross domestic product on research and development. Much of this spending is directed by Singapore's National Research Foundation, an organization that funnels billions of dollars into research with potential for government and business applications.
Ibrahim characterized early investment in emerging technologies as a critical piece of Singapore's innovation culture, especially as it has grappled with demanding markets in the East and West. When the nation first gained its independence in 1965, it innovated by opening its markets to Western nations and teaching English in schools to facilitate trade. Now, Singapore is preparing itself for the digital economy. Computer code is the new high-value language in schools, and Ibrahim said Singapore sees tech procurement as make-or-break for economic success.
"Singapore's founding fathers were acutely aware of our constraints — we are small and we lack natural resources," Ibrahim said. "When Singapore became independent … we had a population of 1.9 million and a nominal GDP of about $500 per capita, but these conditions never deterred us from punching above our weight in the global arena."
Policies first, prosperity later
Sacrifice for smart city growth isn't only about having an eye for strategic investment. Public policies are also at play. To achieve its vision for smart communities, Singapore has shown a dexterity to enact policies that can prioritize its smart city vision over financial rewards, or popular opinion.
In transportation, nowhere is this more apparent than in Singapore's tight restriction on the number of vehicles that drive on its streets. With space at a premium, officials have a quota system for personal vehicles and have instituted an inflated import tax to further constrain vehicle purchases. The result has sent prices surging, with each auto selling at about triple its U.S. value. And be it for a McLaren GT or a Kia Soul, the government charges roughly $36,000 for an operating permit to drive a single vehicle for 10 years.
While this might incite a certain unease for Americans, Singapore has shown the policy to be incredibly useful. It has dislodged hour-long gridlocks and swiveled investment toward more efficient transportation — national research for autonomous shuttles, a robust rail service and an eco-friendly bus system. Another plus is less demand for parking lots and more room for sustainable development. While local opinion in Singapore might vary, traffic in a city like San Francisco, where gridlock can last hours, Singapore's streets flow remarkably well. It's an unexpected anomaly.
Policies to eliminate unnecessary traffic also propel Singapore's push for cleaner air and renewable energy — another set of goals that often come with higher short-term expenses. The country has joined with the majority of nations around the world in signing the Paris Climate Agreement, a move that commits it to 36 percent less carbon emissions compared to its 2005 levels. It spearheads the effort with its own Climate Action Plan, launched in 2016, that outlines policies that forecast cleaner skies and a more efficient use of resources. Renewable energy, sustainable buildings, use of natural gas over fuel oil for power, and pricing energy at market cost without subsidies are all part of Singapore's push to use energy conscientiously.
The country isn't shy to disrupt organizational structure, either. In October 2016, Singapore launched the Government Technology Agency (GovTech), a new agency that represents one of the country's largest IT restructuring initiatives in recent years, consolidating all of the city's digital workforce — about 1,800 engineers, data scientists and technologists — into a centralized group. The merger combined the Infocomm Development Authority (IDA) and the Media Development Authority to form GovTech and the Infocomm Media Development Authority (IMDA). Govtech and IMDA are designed to propel the Smart Nation initiative.
Jacqueline Poh, GovTech's founder and chief executive, said the move unifies IT efforts while propagating culture change and dispersing innovation methods like agile development, user-centered design and open data across Singapore's 60-plus agencies.
"GovTech is a bit unique in that sense because I think we're the only agency of this kind in the world in terms of what governments aim to do for the whole of government and for the whole of nation transformation," Poh said.
Through the group, Singapore has deployed intelligent chatbots for online customer service in agencies, developed a platform called MyInfo that allows citizens to voluntarily share personal information between agencies for quick processing, and launched a city dashboard called Pulse of the Economy, that aggregates and analyzes data from Singapore's sensor network to drive business activity. This data might include transit information and pedestrian traffic, for example, to help entrepreneurs decide best locations for business.
Palo Alto, California's chief information officer, Jonathan Reichental, said in his visits to the Asian nation, he has always been impressed with the strong support offered by leadership, a crucial ingredient into getting digital initiatives off the ground.
"Unlike a city within a larger country context, any smart city initiatives in Singapore get the full support of the state government," Reichental said. "In fact, their Smart Nation activities are managed at the ministerial level. This significant leadership support is an important part of the smart nation success. All ministries and the community know it is a priority for the nation's leaders."
Successful smart city outcomes can be seen in the nation's 99 percent internet connectivity rate and its HealthHub program, an effort to digitize and centralize the nation's health services and telecommunications infrastructure.
"This high degree of connectivity and a cultural affinity with digital and internet services lends itself towards city services that are … embraced by citizens," Reichental said.
Privacy expectations
The government's use of data and the efficient services it delivers often come at the expense of public privacy.
But there is little expectation of privacy in Singapore. Surveillance is so pervasive it's a mutual understanding activities are recorded and monitored. Whether at a park, on the street, on the subway, in a building or out, Singapore's Closed Circuit Television (CCTV) cameras are always watching. They act as crime deterrents and evidence generators for police. The video is monitored by government to deliver pricey fines for littering and illegal parking, it assists police in tracking perpetrators of more serious crimes, acts as weather and traffic monitors when needed, and even carries out a few odd jobs, like scouting for a dangerous monkey or two.
The cameras are a feature so commonplace and yet, if installed to same degree in the U.S., would likely arouse a flurry of panic and protest by community groups and civil liberties advocates. Police drone programs in the U.S. are constantly confronted by citizens harboring these fears of intrusive monitoring and mass government surveillance.
The difference in Singapore is that much of the citizenry seems to accept surveillance as another part of the necessary data flows needed for city governance. It's information that can be analyzed hand in hand with water levels, energy usage, weather patterns and financial data. Singapore's view of surveillance is one that applies to all aspects of city information, whether that's camera monitoring streets or other types of data.
This can venture into private data, too, as Singapore has nearly unfettered access to citizens' personal information. National laws like the Computer Misuse and Cybersecurity Act allow preemptive surveillance, while the Personal Data Protection Act, aimed to prevent companies from capitalizing on citizen data, exempt agencies from complying with most of its statutes.
Jesse Berst, founder and chairman of the U.S.-based Smart Cities Council, said that while American sensibilities might be shaken a bit by this surveillance, there are undeniable advantages in this kind of governance. The city has better information for decision making, data can be easily shared between agencies without duplicating systems, and generally, government becomes more capable and decisive.
"My view of the Singapore government is that it is less restricted and the citizens have fewer privacy rights," Berst said. "But when you have a greater central authority and you don't have strong privacy laws, you can mandate things, get faster response times and you typically get more safety and security. Those are just some of the tradeoffs you make."