Twelve of the top 50 smart cities in the world are in the U.S., according to new report
Strong federal support was credited for kickstarting local efforts in many American cities.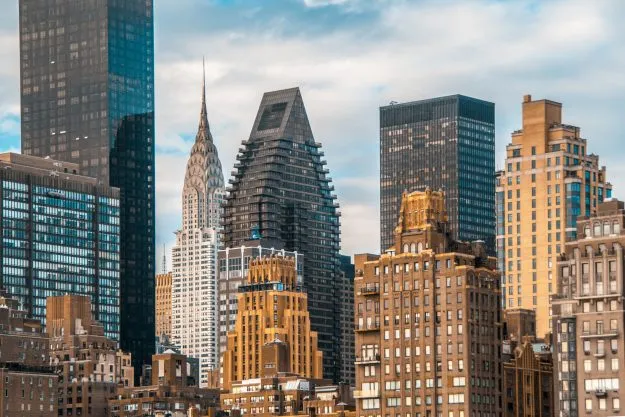 According to a new report out Monday, 12 of the world's 50 smartest cities are American.
Eden Strategy Institute , a Singapore-based sustainability consulting firm, unveiled its rankings of the Top 50 Smart City Governments globally, after a study that it completed in conjunction with OXD , a design consultancy arm of China-based ONG&ONG.
The U.S. cities included in the list are:
New York City (4)
Boston (7)
San Francisco (11)
Chicago (17)
Seattle (18)
Charlotte, North Carolina (20)
Washington D.C. (21)
Columbus, Ohio (25)
Los Angeles (26)
Atlanta (35)
Kansas City, Missouri (38)
Philadelphia (43)
The firms said that "Top 50 Smart City Governments" report, the first of its kind, is a comprehensive investigation into how city governments drive smart city strategy, what initiatives are working best, and how to most effectively measure projects from idea to execution.
"Smart Cities are taking centerstage in securing an adaptable, inclusive, productive, sustainable, and resilient future for humanity," said Calvin Chu Yee Ming, a partner at Eden Strategy Institute, in a press release. "Leading the development and re-invigoration of high-performing and loveable cities is one of the grandest challenges of our time."
The rankings, taking stock of 140 smart cities and drawing on interviews with city government officials, employed 10 criteria: clarity of vision, leadership, budget, provision of financial incentives, support programs, talent-readiness, people-centric approach, development of an innovation ecosystem, implementation of "smart" policies, and track record of previous initiatives and projects.
"Through this study, we hope to provide insight into how city governments can coordinate their smart city initiatives better in ways that reflect a deep understanding of the human condition and the transformative power of citizen ownership and empowerment," said Joshua Teo, an associate at OXD, in a press release .
The top city was London, which earned high marks for Mayor Sadiq Khan's vision to pair digital innovation and protecting the vulnerable, and a Smart London Board charged with steering the city's projects.
Second place was Singapore, with a robust smart city budget and centralized governance that allows the city-state to effectively plan and execute its vision. Seoul took the bronze, with citizen-led efforts and a concrete roadmap, "Global Digital Seoul 2020," for rolling out smart city projects.
Western cities in developed nations commanded a sizable chunk of the list, and European cities actively consulted their citizens when rolling out smart city projects. With this sort of buy-in, European city governments can "better attend to the needs of all citizens."
American cities received high marks in part due to a federal government competition that kickstarted city-level efforts "to develop comprehensive, robust, and detailed smart city strategies that focused on urban mobility."
A range of cities from outside the West also made the list. The reports' authors commented that the six Indian winners showcased grassroot-level citizen support for projects, as well as good systematic planning and budgetary support.
Chinese megacities Shanghai, Shenzhen, and Beijing were able to quickly scale smart city projects for their tens of millions of citizens, due to sizable investments in information and communication technology and highly integrated public services.
The report also commended "admirable efforts of smart cities at the nascent stage," recognizing Jakarta, Indonesia, Phuket, Thailand, and Kigali, Rwanda. In particular, the authors highlighted these cities' integrated data platforms, public-private partnerships, and innovation districts as worthwhile smart city investments.
The full report , at more than 80 pages long, is available at smartcitygovt.com .