Singapore announces national AI strategy, office
As the world's leading smart city, Singapore says it will take a "human-centric" approach to artificial intelligence centering on social and economic benefits.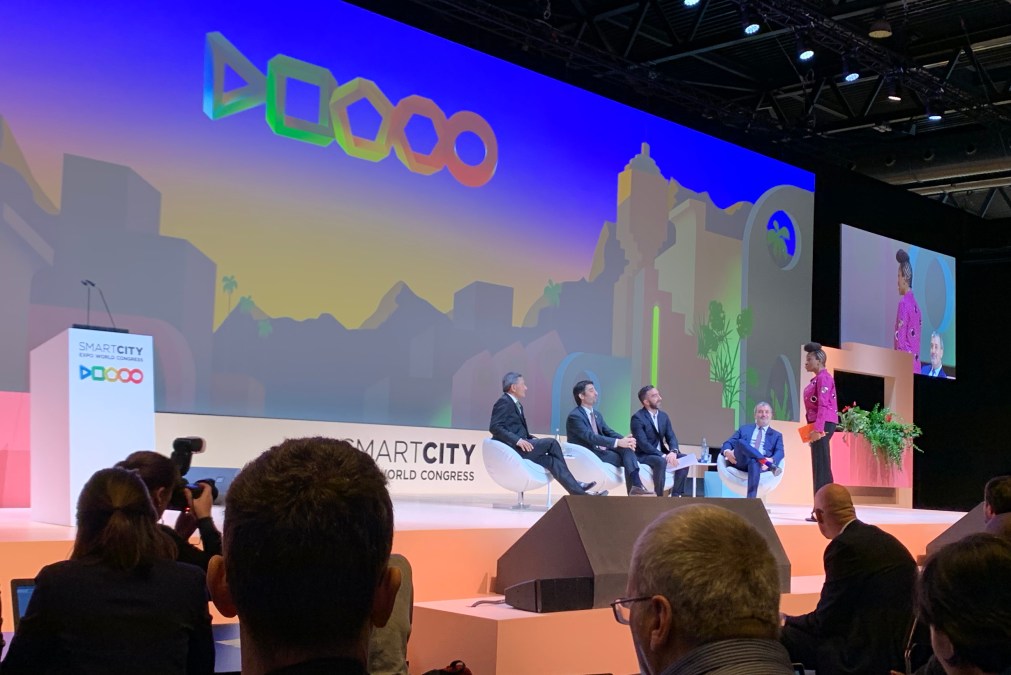 Singapore is tapping artificial intelligence as the next part of its "Smart Nation" project, the city-state's foreign minister announced Tuesday.
The strategy identifies five areas — transportation, smart cities, healthcare, education and public safety — where AI can be used to make big change. As part of its strategy, Singapore also announced the creation of a National AI Office to "drive the national AI agenda." The office will work to enjoin efforts underway in the city-state's research, industry and government sectors to tackle key challenges.
Vivian Balakrishnan, who leads the Smart Nation Initiative for Singapore, and serves as its foreign minister, officially announced the new strategy at the opening session of Smart City Expo World Congress in Barcelona, Spain.
"We believe that AI is a transformative technology," Balakrishnan said. "The fact that computers and systems can now see, hear, understand and speak is transformational. It will transform our economy and disrupt our politics."
The announcement of a national AI strategy for the Asian city-state comes as states and cities in the United States continue to look at the potential benefits of artificial intelligence inside their agencies. An October report from the National Association of State Chief Information Officers found that AI has clearly defined use cases for state governments, specifically around cybersecurity, waste management and digital services.
That report also found, however, that states aren't fully prepared for the emerging technology. Sixty percent of states reported they had no framework for implementing artificial intelligence, while 72 percent reported no ethical-use policy or guidelines around AI. At a conference in 2018, then-Chicago Mayor Rahm Emanuel said U.S. cities should follow the example of cities like Singapore, which was recently ranked first on a list of the world's top smart cities.
Small and flexible
Balakrishnan said Singapore is unique — with one unified government and only 5.5 million residents occupying 270 square miles — and so it requires a unique approach to artificial intelligence.
"We will never have the oceans of data that a country like China will have, nor will we have the unique ecosystem of Silicon Valley," Balakrishnan said. "Is there a role for small city-states in this transformation? We believe there is."
But Singapore's size and governmental organization make it poised to embrace AI quicker and easier than others, Balakrishnan said. Additionally, he said, the prime minster's experience as a mathematician and coder means that he and his Cabinet "get it."
"We understand science, technology and engineering," Balakrishnan said. "We are able to make decisions quickly, pivot instantly and seek opportunities."
Singapore also has "strong digital foundations," the foreign minister said. Each home and office in the city-state has two fiber optic connections, and Balakrishnan estimated that 80 percent to 90 percent of its residents have smartphones.
"These factors put us in an excellent position to be a living laboratory for digital technologies and artificial intelligence of the future," Balakrishnan said.
'In human terms'
The city-state is committing to keeping its focus on AI "human-centric," the foreign minister said. Earlier this year, Singapore released a model AI governance framework to provide guidance to private-sector companies to address ethical concerns when using artificial intelligence.
"The solutions proposed have to be comprehensible. They have to be explainable in human terms," Balakrishnan said. "Without that ability to explain how you arrived at a solution in terms humans can understand and accept, you will get a push back."
The new strategy is not Singapore's first foray into artificial intelligence. In 2017, the city-state's chief information officer told StateScoop it was using chatbots to respond more quickly to online requests. Singapore also uses AI as part of its "internet of things" initiative and its surveillance network.
As Singapore continues on its artificial intelligence journey, the city-state says it wants help from the private sector and from the international community through conferences like Smart City Expo World Congress.
"Small city-states cannot do it alone. This is why this conference is so useful," Balakrishnan said. "We need to create a platform in which we can all learn from one another — platforms in which governments, private sector and academia can all come together is the way for the future."
Even without the unique circumstances enabling Singapore to pursue the artificial intelligence strategy, Balakrishnan encouraged other cities to take action.
"There is still a lot more that we can and must do, it will change the world," Balakrishnan said. "Cities that master AI will get ahead. If you don't, you are at risk of being left behind."
Editor's Note: The travel expenses for StateScoop to provide news coverage of the Smart City Expo World Congress in Barcelona, Spain, were paid for by Mastercard.