Google Fiber to expand to San Francisco, Huntsville
High-speed fiber optic Internet offering will ride on existing infrastructure projects as list of Google Fiber communities keeps growing.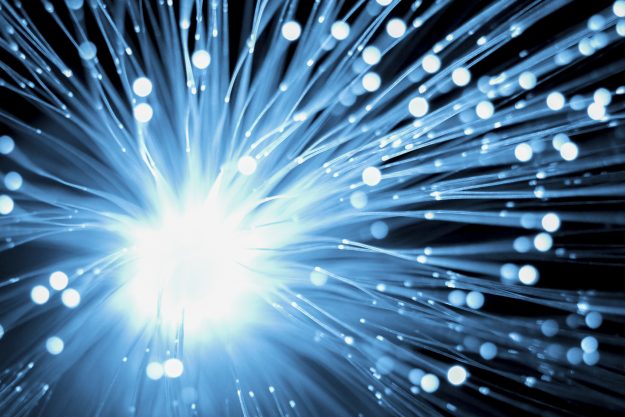 High-speed fiber optic Internet is coming to two more cities according to announcements this week from Google Fiber.
San Francisco and Huntsville, Alabama will join the list of 10 cities that Alphabet has committed to bring its Google Fiber offering. But in a departure from previous projects, where Google Fiber constructed the networks, this time the company will either tap into planned fiber networks or into already-existing fiber.
"Nearly six years ago, we started Google Fiber with the goal of making the web better and faster for everyone," Michael Slinger, Google Fiber's director of business operations, said in a blog post. "As Google Fiber grows, we're looking for more ways to serve cities of different shapes and sizes."
In Huntsville, Google Fiber will tap into the fiber network that Huntsville Utilities is currently constructing. Huntsville's network was announced in November 2014 and based on the model established by Chattanooga, Tennessee.
"In 2014, Huntsville's leaders shared their vision for a community energized by superfast speeds – and they decided to build a network that could support an electrical smart grid and other municipal needs," Jill Szuchmacher, Google Fiber's director of expansion, said in a blog post. "To help achieve this goal, the city asked to hear from fiber providers who might be interested in working together. So we got in touch."
Google Fiber would use the infrastructure Huntsville Utilities after construction of the network is complete, Szuchmacher said in the post, noting that it was too early to share dates or timelines.
In San Francisco, Google Fiber hopes to deliver its high speed service to a collection of apartments, condos and affordable housing properties using existing fiber infrastructure.
"[By using existing fiber] we can bring service to residents more quickly," Slinger wrote in the post. "This approach will allow us to serve a portion of San Francisco, complementing the city's ongoing efforts to bring [to the city] abundant, high-speed Internet."
San Francisco and Huntsville will join Salt Lake City, San Antonio, Texas, Nashville, Charlotte and Raleigh, North Carolina as cities that will soon receive Google Fiber. Atlanta, Austin, Texas, Kansas City, Missouri and Provo, Utah already have Google Fiber installed.
Several other cities have been marked as potential Google Fiber cities by the company.