Cities of the future: The big shift to 'Smart'
Smart city initiatives, like those in Charlotte, North Carolina, are taking root, but questions remain on how best to measure their IQ.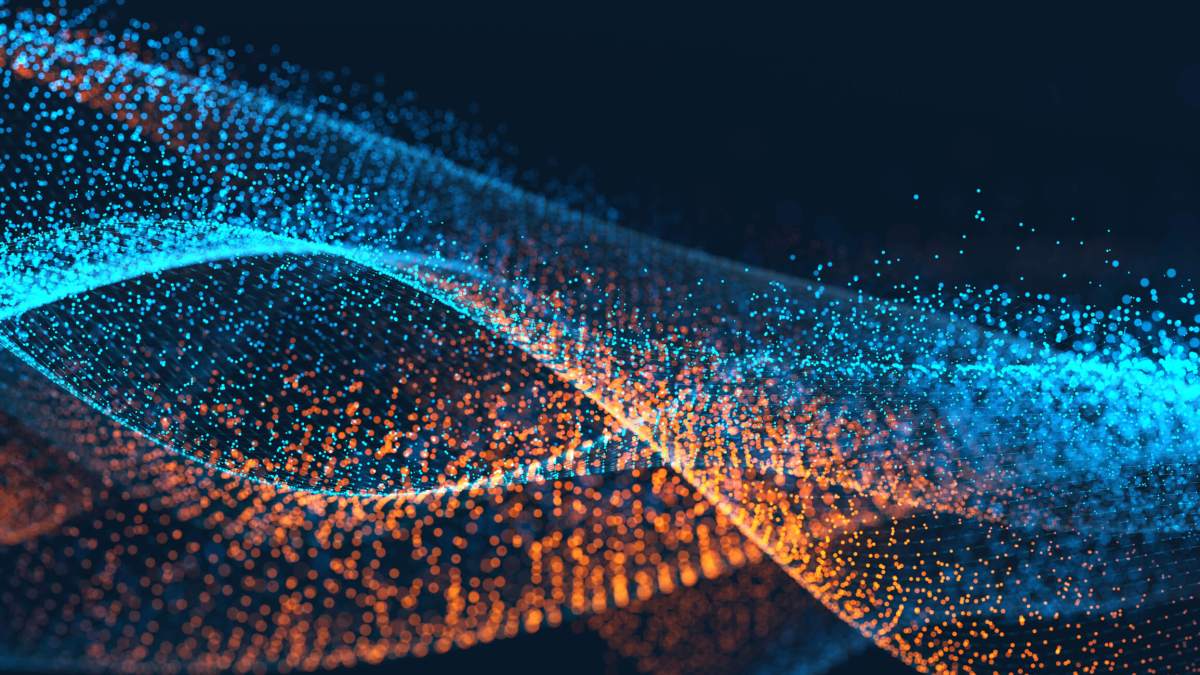 For nearly a century, rising skyscrapers, expanding business districts and swelling populations were reason enough for a city to be considered successful.
Flourishing urban centers were feats of structural engineering and hubs of culture. They were spatially efficient and brimming with opportunity. Gauging the "intelligence" of a city was a matter of taking stock of the sophistication of its layout and design.
But as the economic engines driving cities began to sputter, and infrastructure and service costs continued to escalate, it became clear — especially since the turn of the century — that cities had to find new, more intelligent ways to manage their resources and costs.
Fortunately, potential answers began emerging through innovative technologies, which were advancing at an exponential clip. Over the past 15 years alone, mobile technology, once a novelty, has become ubiquitous: 64 percent of American adults now own a smartphone of some kind, up from 35 percent in the spring of 2011, according to the Pew Research Center. The Internet, meanwhile, has established itself as part of the foundation of society.
It hasn't been easy for U.S. cities, however, to harness these innovations, let alone assemble a real IQ test of how well they were doing.
As the available empirical evidence was analyzed, it became clear that many cities were far from intelligent — in fact, they were veritable centers of inefficiency.
A report from the Lawrence Livermore National Laboratory in 2013 suggested that the U.S. is only 39 percent "energy efficient," meaning that over 60 percent of all energy it produces is wasted. Up to $24 billion are wasted per year, for instance, in electrical grid inefficiencies alone, according to utility company Itron Inc.
And cities are big culprit. The American Council for an Energy-Efficient Economy estimates that 80 percent of energy consumption in the U.S. occurs in cities. The United States spent a staggering $1.4 trillion on energy in 2013, according to the U.S. Energy Information Agency, meaning that cities chew up about $1.12 trillion in energy costs each year.
Levels of inefficiency on this scale are not sustainable, as public officials quickly began to take note.
Among them is Jon DeKeles, technical director for the Smart Cities Council, which outlined an alternative vision for the future in a April 10, 2012, statement:
"We envision a world where digital technology and intelligent design have been harnessed to create smart, sustainable cities with high-quality living and high-quality jobs. We promote cities that embody our three core values: livability, workability and sustainability."
The post was an arguable inflection point in a movement that had been burgeoning for the greater part of the 21st century, yet remains loosely defined: the notion of "smart cities."
The Start of Smart
In past years, proliferation has rendered "smart" a subjective and at times ambiguous phrase, making it difficult to assess what really makes a "smart city" worthy of the title.
Perhaps the most accurate definition is found in a report for the Urban Sustainability Directors Network entitled "Getting Smart About Smart Cities," which examines seven widely acknowledged definitions and synthesizes them into one statement:
"'Smart cities' solutions use advanced information and communication technologies to collect, communicate, and analyze data to improve the design and operations of a city's core systems and programs, as well as citizen engagement, for greater efficiency and effectiveness, thus improving the city's sustainability, resilience, bottom line and quality of life."
The first step in a smart initiative, then, is data, as Michael Dixon, general manager of IBM's Smarter Cities program, emphasized.
"Following the emergence of large amounts of data collected with instrumentation, there was a clear focus on data management and decision support as we gained new insight," he said. "Cities – which are complex entities – were interested in the potential of getting that kind of support for the things that are at the heart of how we live our lives."
Whether it's used to assess energy efficiency or to publicize water use rates in an effort to unite the community behind a conservation plan, data is an undeniable fuel for smart growth.
As the accuracy and scope of data has increased, the market has transitioned from a general view of smart solutions to a targeted, pragmatic approach — in areas like transportation, waste and water management, environmental sustainability and public safety.
"Specific projects lead to specific results," Dixon said. "It's difficult to think about defining a city in terms of binary – of whether it's smart or not. Instead, we should think about what kind of progress they've made in specific areas. The most important thing to understand is about how they apply tech to generate much greater levels of service and cost-efficiency."
Because different cities will inevitably focus their efforts on different areas according to their needs, a universal standard for "smart" remains elusive.
Building a "smarter" city does not stop at energy reform, waste management or transportation — rather it's a measure of how well a city is using tech and data to innovate according to its circumstances.
A Connected World
Crucial to this effort is a conceptual framework known as the Internet of Things, an omni-connected technology has the potential to add $19 trillion to the global economy over the next decade, according to Cisco estimations.
In a July 22 congressional briefing hosted by the Internet of Things Caucus, moderator Chris Hankin of the Information Technology Industry Council described IoT as "digitizing the physical world, taking this revolution that's occurring — computing ability, data analytics — and making everything be able to be connected, allowing analysis, real time response, and anticipation."
Steve Crout, Qualcomm's vice president of government affairs, offered a simplified definition: "IoT is connecting people to people, people to things, and things to things."
By either definition, IoT promises not only a way to improve efficiency, but also produce as much performance as possible from assets we currently take for granted.
"When we talk Internet of Things, that's not exactly an industry — it's a concept. It's an enabler," said Sokwoo Rhee of the National Institute of Standards and Technology, which recently organized the Global City Teams Challenge, an effort to stimulate smart city growth and collaboration internationally.
"What if you can save lives? What if you can create more jobs? What if you can create more businesses? That's where I personally believe there's a lot more value that we can create, and that's where cities come in. By bringing cities, and marrying them with IoT technologies, I really believe that infrastructure is where it's really going to add value."
Overcoming the Obstacles
There are inevitable barriers in smart city efforts: Smart technology is expensive. Additional, efforts to improve sustainability rely heavily on behavioral modification.
These factors necessitate something more than sheer technological application. Melanie Nutter, founder of the consultancy that crafted the "Getting Smart About Smart Cities" guide, cites the critical "second stage" of a smart city initiative, which depends on the extent of its community engagement.
"When you look at policymakers, their purpose is to serve citizens. Smart cities are essentially designed to do the same thing – serving the people who live there," Nutter said. "There was a realization that the initial focus — data and technology — was insufficient at reaching broader goals. By expanding this focus to include citizen engagement, efforts meet more goals. Smart cities 1.0 is tech infrastructure; smart cities 2.0 is about the people."
The smartest of the smart cities initiatives aren't just making their cities smarter — they're maximizing their efforts by engaging residents and forging partnerships.
A Case Study in Smart
"The smart cities realm is like the Wild West right now," said Rob Phocas, director of sustainability for Charlotte, North Carolina. "Everyone's trying to define it, everyone's trying to find their place in it."
Charlotte was an early bird in the race toward building a smart city, and has been pioneering new strategies for facilitating smart technology from the beginning. Its efforts have not gone unnoticed — in June it was inducted into the Global Smart City and Community Coalition, the flagship initiative of NIST's "GCTC." Chicago and Austin, Texas, were also inducted, along with five international partners.
Charlotte's approach is unique in that it fosters a level of public private collaboration unprecedented in the smart city movement — so much so that those involved with the project have begun referring to it as a "public-private plus partnership."
"We're building an ecosystem here," Phocas said. "A smart city is a city that's looked at its needs and is using data and technology to improve the lives of its citizens. It's an ecosystem to bring about change."
The keystone of Charlotte's smart city platform is a unique partnership with nonprofit Envision Charlotte, a conglomeration of universities, state officials and private industry that works to reform four pillars of Charlotte's "ecosystem": air, water, energy and waste.
When Envision Charlotte kicked off in 2010, "smart wasn't in the vernacular yet," Phocas said. The founding board members sought to craft an environment of collaboration and communication, of "people getting out of their silos and working together."
Through cooperation with utility companies like Itron Inc. and Duke Energy Corp., research institutions like UNC Charlotte, and Charlotte's own Office of Sustainability, EC evolved into a "living laboratory in Charlotte, supplying a stage to vet new technologies."
Charlotte's approach is working: It has already cut power use citywide by 8.4 percent, amounting to $10 million in savings since the program's inception in 2011. Shadow meters that are being installed in office buildings are expected to reduce water consumption by 20 percent. "Smart" trash cans track the amount of garbage deposited and alert disposal services when they're full.
Significantly, all of these developments come without the gross spending of taxpayer dollars, thanks to a series of Department of Energy grants and Envision Charlotte's unprecedented corporate partner structure.
The Envision Charlotte's innovative and collaborative approach, combining energy reform with connected devices, in turn has provided a forum for dialogue that also helped reduce the cost burden on its citizens.
It takes the "smart" in "smart city" to a new plane — or as some might say, it's doing smart smartly.
Charlotte is hardly alone at the vanguard of the smart city movement. Cities around the country and the world at large are pioneering the march to a smarter world.
In our next installment, StateScoop looks at "10 Smart Cities to Watch."