Time to level up your 'smart city' tech, says Baltimore DevOps chief
Most cities only have "Level 1" internet-of-things devices. It's time to start connecting them, says Baltimore director of digital DevOps Jet Lu.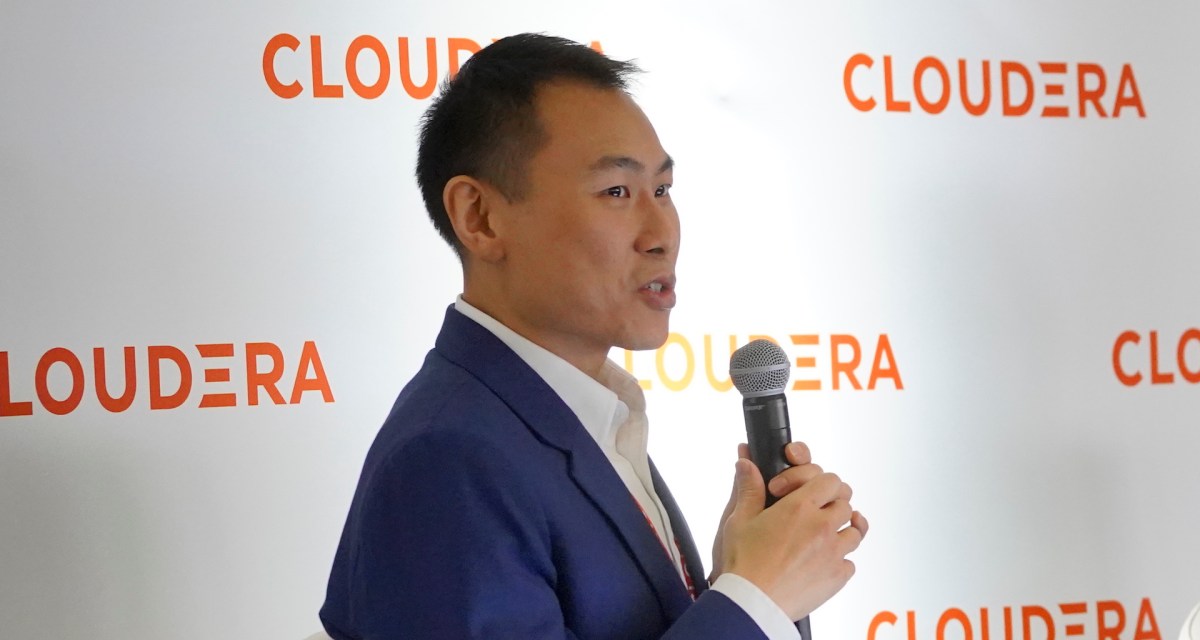 Even as technology companies develop more "smart city" solutions, the City of Baltimore still isn't taking full advantage of its disparate data-collecting devices to glean insights into public safety and environmental problems, Jet Lu, Baltimore's director of digital DevOps, said at an event in Washington D.C. on Tuesday.
Speaking at the Cloudera Data Cloud Summit presented by FedScoop, Lu said that Baltimore, like other cities, is missing out on valuable analysis by deploying "level 1" internet-of-things solutions — devices that collect and store data, but aren't on any network and have no built-in data analysis capabilities, like Baltimore's smart trash cans or its CitiWatch video surveillance program.
Both projects accomplish the task of notifying city officials when something happens that needs attention from a public works agency or police department. But to get the most out of a device that collects data, he said, city officials need to expand their connectivity.
Lu, who has been with the city for 18 months, told the audience that Baltimore's smart-city technology projects are merely scratching the surface of what devices that collect and transmit video or environmental data could do in a fully-networked city. Level-1 devices, like the trash cans, video cameras or police body cameras, he said, aren't capable of real-time adjustments or taking action by themselves.
"There's a lot of sensors generating a lot of data giving us a lot of insight where the trash cans are and the status of the trash cans. But is the trash can making any real-time adjustment? No," Lu said.
Level-2 devices can automatically make adjustments in real time through machine learning, such as how a smart electricity meter might reduce electricity use in a home once it reaches a certain level. Level-3 and level-4 solutions apply the value of a network of devices and the value of multiple data streams influencing decisions concurrently, like a traffic intersection changing signal durations. It isn't that cities like Baltimore can't achieve level-4 solutions, Lu said, but that they haven't yet identified all the opportunities to do so.
"Just applying analytics and automation to the solution you have already out there on the streets provides tremendous opportunity," Lu said.
The next step, he said, is to converge the information technology and operational technology for these level-1 systems, or, in other words, put them on a network.
"In order for you to put in successful, higher-level IoT solutions out there, it's inevitable that you have to figure out a way to converge IT and OT capabilities. I don't care if it's physical or virtual, some type of collaboration for every single IoT solution if you want to get to a higher IoT level than 1, that convergence is inevitable."