Will legislation propel the smart city movement?
Lawmakers are taking a third run at the Smart Cities and Communities Act. A growing appreciation for technology gives the 2021 version a better chance.
Can the U.S. legislature kickstart a national "smart city" movement? After all, smarter and more sustainable communities hold the promise of boosting local economies and supporting American competitiveness in the global marketplace.
Rep. Suzan DelBene, D-Wash., and Rep. Yvette Clarke, D-N.Y., last month reintroduced the Smart Cities and Communities Act, proposing federal spending of $1.1 billion over five years to provide assistance and coordinate resources for local governments interested in pushing a smart-city agenda. Notable is its focus on cybersecurity and urban-innovation skills development.
The legislation is far from being a slam dunk: It's already failed twice, in 2017 and 2019. But perhaps with the current national debate on infrastructure funding, they'll get third-time lucky. There's a greater appreciation for the role of technology in communities today, and interest has been building steadily over the past decade.
The Obama administration's 2015 Smart Cities Initiative strove to help communities tackle local challenges and improve city services. It was modest when compared to other investment initiatives, but it did commit $160 million in support of 25 technology collaborations in areas such as traffic congestion, fighting crime and fostering economic growth. Many of these collaborations resulted in spin-off efforts such as the NIST Global City Teams Challenges, Department of Transportation investments in innovative mobility solutions and the Department of Energy's work to make municipal power more efficient.
In many instances, these efforts attracted sizable participation by the private sector. The added investment, in addition to boosting the cash available, often increased the potential for greater and faster breakthroughs.
Legislation frequently follows policy. The federal government's early work in promoting open data in 2013 ultimately resulted in the passing of the OPEN Government Data Act in 2019. Recognizing the essential role of data as a resource for transparency and innovation, the law codified and expanded the open-data policy for federal agencies.
The Trump administration, often through the White House Office of Science and Technology, created significant policies involving technologies affecting smart cities, including artificial intelligence, autonomous vehicles and quantum computing. If these efforts follow precedent, there will likely be related legislation in the future.
National broadband initiatives have traversed several federal administrations. High speed connectivity for every American is imperative as the digital infrastructure necessary for smart cities. Efforts by the federal government, largely led by the Federal Communications Commission have relied on policy, but the continued, relatively poor state of broadband connectivity in the U.S. today speaks to the limitations of lightweight policy. It's promising that the Biden administration's recently proposed infrastructure bill — The American Jobs Plan — specifically promises broadband for every American.
Presidential executive orders can bridge the gap between policy and legislation, but getting laws passed codifies efforts that the other approaches can't achieve.
Outside Washington, there are also plenty of proposals moving through state capitols and local agencies. To date, the preponderance of smart-city oversight and enforcement at the local level is through strategy, policy, regulatory and budgeting. The signs are that legislation will eventually come.
Many smart-city efforts abroad are outpacing those seen in the U.S., and if the movement is to accelerate and expand in a post-COVID world, as many of us hope it will, legislation will provide an essential source of funding and support.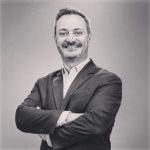 Jonathan Reichental is the former chief information officer of Palo Alto, California. He's now an instructor at several institutions, including the University of California, Berkeley, and online through LinkedIn. He's the founder and CEO of the advisory and investment firm Human Future, and the author of Smart Cities For Dummies. He also publishes a regular newsletter. To receive it free in your inbox, sign up here.
Dr. Reichental's new book, Exploring Smart Cities Activity Book for Kids, comes out this summer. StateScoop readers can receive a discount by signing up here.