Bloomberg adds an additional six cities to 'What Works' initiative
The nonprofit arm of Michael Bloomberg's company now has 27 cities, representing 11 million citizens, targeted for support in using data to improve services.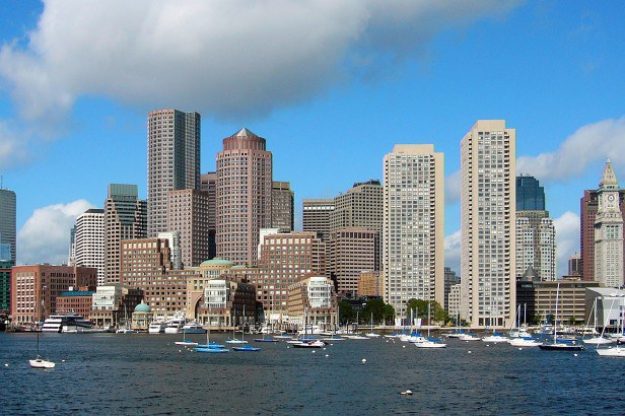 Six new cities will join Bloomberg's "What Works Cities" initiative — a $42 million effort designed to help cities use data to improve services, inform local decision-making and engage residents, the organization announced Thursday.
The new cities to join the program are:
Boston
Charlotte, North Carolina
Little Rock, Arkansas
Milwaukee, Wisconsin
Raleigh, North Carolina
Victorville, California
The six new localities join 21 other cities that have been selected since the inception of the program in April 2015. Collectively, the cities represent 11 million citizens and more than $38 billion in annual budgetary spending. The program aims to eventually reach 100 mid-sized cities — with populations ranging from 100,000 to 1 million.
Cities in the program are encouraged to collaborate with the other selected cities to review how they use data and evidence, and provide technical assistance and strategic guidance to other cities on potential areas of growth, according to a release from Bloomberg Philanthropies.
Coinciding with the announcement, Little Rock, Arkansas unveiled two new open data portals that will include budget, public safety and 311 request datasets. The city has even gone as far as to commit to continuing its work on data efforts even after the work with What Works Cities and its partners ends.
"The open data initiative is a process," Melissa Bridges, the project lead and network security manager for the city said in a release. "Once our time with our What Works Cities partners concludes, we will continue with our own governance committee which will provide input and guidance on identifying additional datasets to be published."
In addition to being named to the What Works Cities program, Raleigh, North Carolina and Milwaukee were also added to the White House's TechHire initiative March 8.
Contact the reporter who wrote this story at jake.williams@statescoop.com, or follow him on Twitter @JakeWilliamsDC.