7 stories that shaped state tech in 2016
Innovation in Illinois, more cyberattacks, police body cameras and impending change at the White House leave their mark.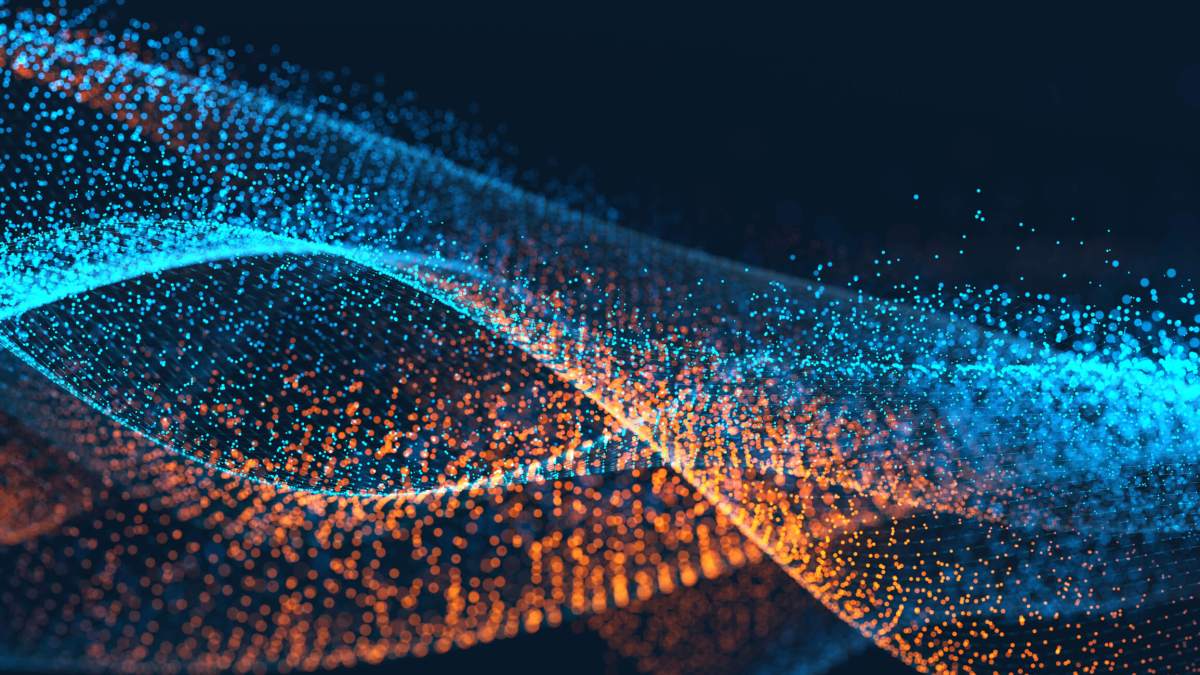 A look back at the biggest news affecting the nation's state technology offices reveals widespread trends and hints of what's to come. Here are the seven stories that shaped state technology in 2016:
Illinois steps up its game
Between multi-year modernization and consolidation efforts, a turn toward citizen-centric government, and trying not to fall behind on cybersecurity, state technology offices were able to stay busy in 2016. Illinois did those things and more: The portfolio overseen by Chief Information Officer Hardik Bhatt is a cross-section of the most innovative ideas found in state technology offices across the country.
A data-sharing pact signed by 13 Illinois state agencies helped knock down some of the silos that were preventing unified service delivery. At the beginning of the year, the state government had approximately 220 ERP systems, 86 CIOs, and 1,700 technology personnel spread across dozens of agencies. An 18-month project was initiated in July to consolidate those resources under Bhatt's control. And he'll need that enterprise reach, because his goals are ambitious.
Beyond new mobile solutions, agile development methodologies and cloud migration, Bhatt seeks to transform Illinois into the first "smart state" powered by Internet of Things (IoT) devices, an ambition usually observed in cities. The idea is to create a platform that would allow not only state agencies to work smarter, but also enable Illinois' cities and counties to partake in the technology and resources the state has created. Bhatt's drive to collaborate borders on the pathological — first agency to agency, then state to city, Bhatt is now seeking partnerships across seas, signing a smart city agreement in October with Telangana, India.
"As part of the overall transformation that we are carrying out through for Illinois — the digital transformation — the key concept behind this is making our state a smarter state," Bhatt said. "It's been a very proud day for the people of Illinois and the people of Telangana as we embark on this major smart state partnership."
Traditionally a follower in the tech space, Illinois is showing that, for states, early adoption might be the prudent course. In November, Illinois became one of the first states to launch a blockchain initiative, which was released alongside guidance documents and new offices designed to figure out what role government will play as the digital-ledger technology becomes more prevalent.
CIOs are fond of noting that success in a government technology office is the product of a group effort, but there is a curious correlation between the innovative projects now undertaken by Illinois and the mindset of its chief technologist. The concept of a government is plagued with Orwellian connotations of bureaucracy and gray cubicles. But, to borrow his phrasing, Bhatt doesn't see himself as a government leader so much as the CEO of "a billion-dollar startup."
Everyone changes jobs
There's nothing special about a public sector CIO moving on — the average tenure is less than two years now and getting shorter still. There were dozens of transitions in IT management in 2016 — as there are every year — but for a space that focuses so heavily on long-term planning, the constant CIO shuffle can be jarring. And as the Trump administration fills jobs, the coming year could bring even more transitions. These were the highlights:
Ohio lost its chief information security officer (CISO), David Brown, to the private sector in February.
Texas' Department of Information Resources replaced interim executive director Todd Kimbriel with Stacey Napier in February.
Jim Bates ended a three-year stint as Alaska's CIO in March.
Former California CISO Michele Robinson resigned in March following an audit in which the legislature accused her of not doing enough to strengthen the state's defenses.
In March, Massachusetts Gov. Charlie Baker placed Mark Nunnelly into a new executive director post at MassIT and elevated the role to report directly to the governor.
Former California CIO Carlos Ramos, who served since 2011, resigned and was replaced by Amy Tong, former chief deputy director of the Office of Systems Integration.
After more than four years of service, former New Jersey CIO and CTO Steve Emanuel resigned in April and was replaced by CTO Dave Weinstein.
Former Wyoming CIO Flint Waters left Wyoming and headed to Google.
Former Arkansas CTO Mark Myers resigned under mysterious circumstances in November.
Former North Dakota CIO Mike Ressler jumped to the private sector in December.
Hawaii named Vincent Hoang its new CISO in December, following a pair of bills passed earlier in the year that expanded the authority and scope of the Office of Enterprise Technology Services.
Tech offices transform
As CIOs come and go, the offices themselves adapt to a landscape fraught with new challenges. Citizens expect service quality and convenience commensurate with that of Amazon and Netflix and somehow state government is often to deliver on that expectation with a reduced budget and shrinking technology workforce. States brace for the "silver tsunami," as baby boomers retire from government at an unsustainable pace. In 2015, Maine reported that it would lose 24 percent of its technology workforce to retirement within the next few years, and the same story can be heard around the nation.
Workforce programs and efficiency gains that allow government to operate with fewer personnel alleviate some workforce woes. Other offices shift positions around and create new ones to meet new goals. Transformation is the newest buzz word employed by government to represent service delivery that's oriented around the citizen.
Arkansas created an Office of Transformation and appointed a chief transformation officer — Amy Fecher — to ensure state government's affable mission. Colorado, too, named its first chief transformation officer in Brandon Williams, who was leader of Colorado's Google Services team.
California's Department of Justice launched an Office of Performance Improvement & Innovation. Across state agencies, California is hiring new technology roles and using new ways to do it.
Many more states ventured into new territory in 2016. Rhode Island hired former Department of Education leader Richard Culatta as its first chief innovation officer. Connecticut named Arthur House its first chief cyber security risk officer.
New Mexico streamlined business processes. North Carolina reorganized. Ohio saw a radical shift in how it spends on IT.
Though traditionally insulated from the outside world, state CIOs are becoming increasingly outward-looking and adaptable. That's fortuitous for state government, because an incoming change in leadership at the White House could destabilize the foundation of digital government built the past eight years.
Trump's influence begins
Two of President-elect Donald Trump's appointments have already affected state IT leadership in South Carolina and Iowa. Trump hasn't articulated many tech-policy stances, but that hasn't stopped advocacy groups from predicting what will happen under his leadership.
A panel of cybersecurity experts that convened in December appealed to the president-elect for a voice in the ongoing fight against cyber threats.
"We would like to ask the Trump administration to consider states as partners, not top-down, not paternalistic-regulation-abiders," said Yejin Cooke, NASCIO's director of government affairs. "We are really your partners, we implement your programs, and if you could recognize us as a partner from the get-go, I think we would have a much more successful nationwide and state cybersecurity posture."
Trump named Thomas P. Bossert, veteran of George W. Bush's administration, as his main adviser on terror threats and cyberattacks, also elevating the role so it no longer reports to the national security adviser.
How Trump will treat broadband is unknown. Some worry his pro-business outlook will unravel progress made in the areas of digital equity and net neutrality, while others are optimistic that his plans to rebuild the nation's roadway and bridge infrastructure could include large technology investments that alleviate the digital divide and prepare for the future.
Scaling down a state-owned broadband network in Kentucky earlier this year was decried by broadband advocates who claimed the rural connections available to many businesses in the state were too slow and expensive and that this would only make things worse.
"You can't do business at those speeds," said Marty Newell, coordinator for the Center for Rural Strategies' Rural Broadband Policy Group.
From manufacturing processes to citizen engagement, technologists compile a backlog of demands that Trump has yet to Tweet about.
The search for data's meaning continues
With each big data and open data project, government inches closer to an answer to the question of why anyone is bothering with data at all. For years, skeptics have demanded proof of the power of data that extends beyond flimsy claims of "transparency" and in 2016 the evidence is mounting.
Delaware extended its open data offerings with 30 new data sets in October, alongside maps that bring the information to life.
California launched the nation's first open data portal built on open source, furthering government's commitment to open information and resource sharing. California also launched a portal that enables local law enforcement agencies to report use of force data. The California Department of Transportation teamed up with Waze to share traffic data, following a trend exemplified by programs in cities like Boston and Los Angeles.
The Sunlight Foundation leant context to the many open data policies spread across American government offices by collecting them all in one place through a portal called Open Data Policies Decoded.
North Carolina announced the launch of a data visualization studio, an extension of the state's Government Data Analytics Center that is designed to make the center's data efforts more visible.
Groups play tug-of-war with police body cameras
As civil rights groups continue protests against police shootings, police body camera footage becomes an influential tool in both how police officers and citizens act during interactions and how the courts sift through the wreckage when something goes wrong. 2016 showed that states have a role to play in the evolution of this technology.
A $10 fee to access body camera footage from police departments in Texas was called "a shot" at poor communities by some civil rights advocates. Police argued that processing and redacting footage takes resources away from departments that are already busy enforcing the law.
Two bills in Ohio would create standards around body camera footage and require all officers to wear one. According to a report from Cambridge University, that's a good thing, because the cameras create "contagious accountability," setting off a chain reaction of good behavior. Despite this, police are still slow to adapt body cameras, another report found. North Carolina provided one case in point, passing a bill severely limiting access to police video.
Cyber gets even more intense
Cybersecurity remains the top priority of states, according to the National Association of State Chief Information Officers, and a growing swarm of attacks on the nation's infrastructure has been straining state budgets already too small to handle the challenge. From a broken internet to D.C.'s political nightmare, 2016 showed that there are few things cyber can't touch.
A teenager's malware disrupted 911 call centers in 12 states.
California reported that more than 49 million Californians had their data breached during the past four years.
An audit of Oregon's systems in December showed that citizens' tax, court, and medical records are at risk.
States are fighting back. Virginia recruited 26 states in a regional cybersecurity collaborative and NASCIO encouraged states to develop advanced cyber analytics. They're acting because the threat has become too large and out-of-control to ignore. A 2016 survey of CISOs concluded that cybersecurity has become part of the very "fabric of government operations."