State IT shops deliver during pandemic, but watch for budget cuts
CIOs are rapidly delivering services where they're needed in states that have invested in IT, but they're also bracing for uncertain economic times ahead.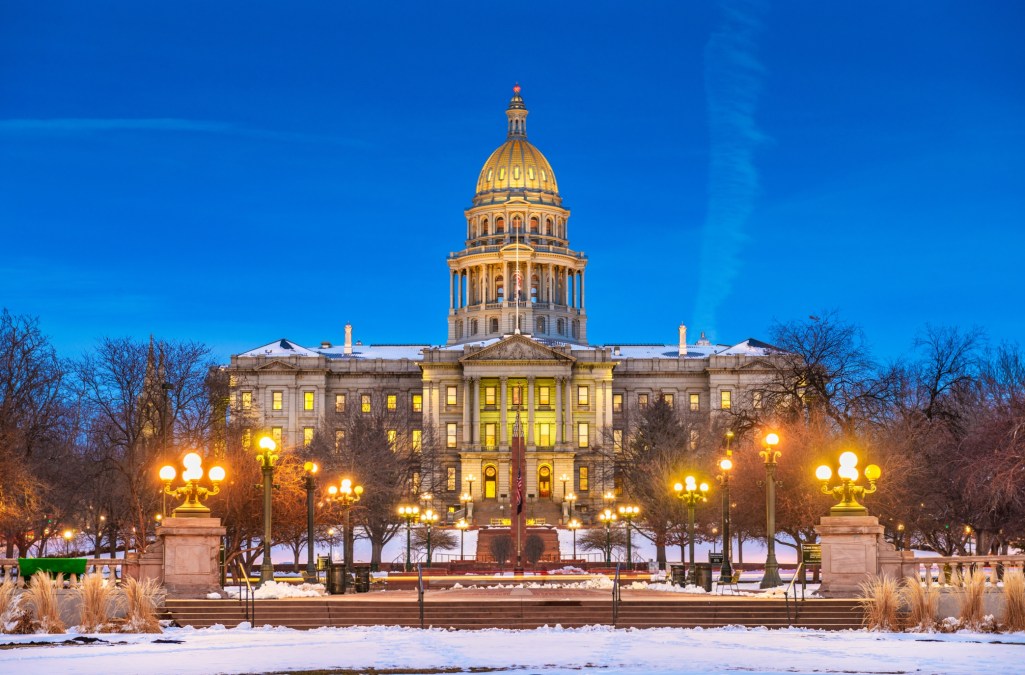 As governors evaluate when to begin reopening their states' economies, technology leaders anticipate a new paradigm in which their services are valued more highly, but reduced budgets allow them to pursue fewer projects.
In Colorado, where Gov. Jared Polis on Monday announced the state's stay-at-home order will lift on April 26 while some business closures will continue indefinitely, state Chief Information Officer Theresa Szczurek said the value of her office has never been more clear than it has been during the state's response to the coronavirus pandemic.
"IT has never been so important when you think of this kind of crisis," Szczurek told StateScoop in a phone interview. "It's been an opportunity to really rise to the occasion and do what's needed to be done on behalf of Coloradans."
As in other states, the CIO has both supported the operations of other agencies, such as in helping the Colorado Department of Labor and Employment keep its unemployment insurance system running, and uncovered new innovations, she said, like launching a handful of new virtualized call centers that are cheaper and faster to launch than physical ones. The state has also continually updated its mobile app with new services and links to informational resources at the request of agencies seeking to deliver more services and reliable information to citizens under quarantine.
Szczurek said Colorado Chief Technology Officer Alex Pettit and other staff also recently redesigned how the Colorado unemployment system's database is queried, resulting in a tenfold increase in the state's ability to process record numbers of claims. Some states, meanwhile, continue to struggle with their systems despite rushed investments into new infrastructure and software. Florida, which recently spent $119 million to beef up its capacity, has processed just 170,000 of its 1.6 million unemployment insurance claims, according to the Florida Department of Economic Opportunity.
"This is showing to our funders, to our legislators, the need for funds [for IT]," Szczurek said. "However, that needs to be balanced with the fact that we are likely to see lower budgets because of the likelihood of a recession."
Some legislators have predicted cuts as large as $3 billion out of Colorado's $48.4 billion budget. The Colorado General Assembly's March budget forecast predicted that the coronavirus pandemic would pose "a significant downside risk" to the state's economic future.
"Significant uncertainty remains about the actions of consumers, businesses, and investors, as well as health officials and government agencies in the months ahead," the report read. "While a near-term contraction is certain, this contraction could lead to a prolonged and severe pullback in economic activity."
In Virginia, where Gov. Ralph Northam extended business closures until May 8 and a stay-at-home order through June 10, CIO Nelson Moe said that despite the unemployment claims spike there, the commonwealth's system has been weathering the barrage relatively well. But he predicted that government IT leaders will soon hold their funding discussions in front of a more dismal economic backdrop.
"This is going to be a huge brick to the face of the economy because you have essentially depression-level unemployment here," Moe said.
But the difference between states that have been able to service the technological demands of the pandemic on short notice and those that haven't, Moe said, boils down to their executive leadership's perception of IT as either "a cost center" or "a valued partner."
"It's been a difficult conversation to have with legislators and governors saying you need to spend some money on IT and in some cases he or she wants to focus on policy things and not nuts and bolts to make things run — until it doesn't work," Moe said. "It's like you're driving around with a bald tire without a spare and then when you need one, you've got a problem."