Don't fear the bureaucracy, advises Colorado's outgoing CIO
Tony Neal-Graves came out of retirement to spend seven years with the Colorado state government, time that he said was among the most rewarding in his career.
As Colorado Chief Information Officer Tony Neal-Graves looks ahead to his retirement on Dec. 1, he looks back on nearly seven years with a state government that he said have been surprisingly productive.
In an interview with StateScoop, Neal-Graves said that Colorado's made strides during his tenure in how it attracts an IT workforce, manages broadband investment, prioritizes IT modernization and thinks about digital government. Though, he admitted that upon entering government after a career of working at places like Bell Laboratories and Intel, he didn't expect much.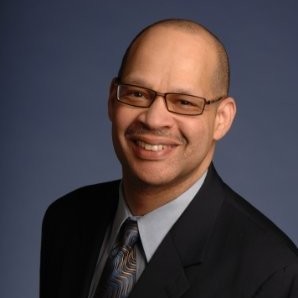 His work in Colorado started in 2017, when then-Gov. John Hickenlooper pulled Neal-Graves out of retirement to run the state's broadband office. In 2019 he was made chief operating officer of the Office of Information Technology, under then-CIO Theresa Szczurek, and then promoted to CIO himself the following year.
Neal-Graves said he was pleased to discover that progress in government is possible, such as the state's more direct approach in managing its approximately $500 million in outdated IT systems. He pointed to the state legislature in 2021 providing $50 million to move Colorado off its IBM mainframe, a project it completed in July. Neal-Graves said the remaining funds are now being used to modernize the state's mainframe applications.
"We're having good conversations in making those investments now, whereas before frankly this wasn't being discussed," he said.
He pointed to the nearly $1 billion in federal broadband funding that now flows directly to Colorado from grant programs like the Broadband Equity Access and Deployment program, compared to the trickles of funding when he was state broadband director. He said relationships established between the legislature, governor's office, broadband office and technology division have helped ensure funding is used wisely.
He said the state is also growing more sophisticated in how it thinks about the interplay of technology and business, though he noted that "there's a continuum" of that ability among agencies.
"I think the nature of conversations we have with agencies about technology, we don't start with 'I need a widget,'" he said. "We start with 'What business problem are you trying to solve?' Where the agencies do have technical resources, they're not doing software development or anything like that, but they're knowledgeable in technology and can translate business requirements into technical requirements."
As in many other states, recruiting and retaining IT talent is a persistent issue in Colorado. Neal-Graves said that challenge is mitigated partially by a shifting paradigm toward the greater use of managed services, as opposed to custom in-house development. But the state's workforce initiatives are also helping, he said, such as a partnership with the nonprofit ActivateWork, which attempts to attract new blood to Colorado's IT jobs, and a program at the Colorado Digital Service that encourages two-year tours of duty, a manageable commitment for those in the private sector interested in likely taking a temporary pay cut to give back to their state.
"The things I'm most proud of are some of the things we talked about with changing the way people can access their driver's license or their vaccine cards with myColorado, getting the government to remediate some technical debt," he said. "When I came here, I didn't think I'd be able to do that. I thought the bureaucracy would always get in my way, but it really hasn't. You just have to tell a good, compelling business case, frankly, about why we should do it. And then deliver on it."
Neal-Graves said he's not interested in another big job, but plans instead to spend more time with his family and spend time volunteering, including at the National Center for Women & Information Technology, a Boulder, Colorado, nonprofit where he's "been on the board [of directors] off and on for years." He said he was also one of NCWIT's first investors and has known its co-founder, Lucy Sanders, for nearly 40 years, since working with her at Bell Laboratories.
"I wasn't really looking to be CIO, but as I was a part of OIT, I saw some of the things that were opportunities for the organization and so here I am. But I've gone past my expiration date," he said. "I really didn't want to be working anymore when I was 65. I'm 66 now, so I gave [Gov. Jared Polis] an extra year, but I told him at the end of this year I really have to step away."