Written by
StateScoop Staff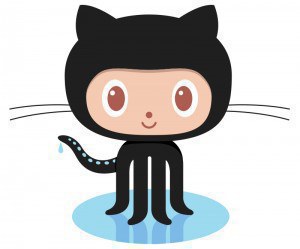 New York published its provisional Open Data Handbook to GitHub last week for public comment, becoming the first state to use the developer collaboration site for such a project.
This is the latest in New York's transparency push following an Governor Andrew Cuomo's executive order in March that called for the state's agencies to review and catalog data to the state's new open data platform, Open.ny.gov.
"Since its launch, Open.ny.gov continues to expand with more data being made available by state and local governments," Cuomo said. "This transparency website is a coordinated effort by all of state government, so today's provisional open data guidelines will provide direction to state agencies and authorities on how to catalogue and share their data on Open.ny.gov. I encourage New Yorkers to submit their comments as we work to build a new level of openness in government."
The Open Data Handbook is intended to act as a general guide for government agencies participating in the state's open data programs.
The Provisional Handbook provides guidelines for identifying, reviewing, and prioritizing publishable state data for publication. The Provisional Handbook will be supplemented, as needed, with technical and working documents addressing specific formatting, data preparation, and data refresh and data submission requirements.
"This Provisional Handbook, providing guidelines for publication to Open.ny.gov, is the first step in a major shift in the way New York State government agencies share information to promote efficiency, accessibility and transparency; to engage citizens; and to foster innovation and discovery in the scientific and business communities," state leaders wrote on GitHub.
It is the latest step in a number of open data milestones coming to the state as part of Coumo's executive order. Some upcoming mandates:
State agencies must create a catalog of publishable data by Aug. 5
State agencies must post a schedule for uploading that data by Sept. 9.
The final version of the Open Data Handbook must be completed by Nov. 6
"The release of the Provisional Open Data Handbook is an important milestone in implementation of the Governor's Open NY Initiative, and we are pleased that public comment is going to be accepted through GitHub, an open source platform for receiving public feedback," said Dick Dadey, Executive Director of Citizens Union."By allowing public feedback to be posted and shared online, the development of the Final Handbook will be a collaborative project. We look forward to continuing to engage in improving the Handbook through this innovative platform."
The state said it is issuing the preliminary handbook with the understanding that the uses and value of public data are constantly changing. The state welcomes input from academics, researchers, developers, businesses, entrepreneurs and the general public to identify data that would be useful to include.
Public comment is open until Sept. 1.
"At a time when many New Yorkers are rightly concerned about government data management policies, it is heartening to see that our State is committed not only to publishing data, but also to accepting detailed public input, through GitHub, on the specific policies that are driving the implementation of OpenNY," said Andrew Hoppin, Chief Executive Officer of New Amsterdam Ideas. "This crowdsourced feedback process will help to ensure that OpenNY continues to improve over time, and that New Yorkers enjoy the full value of opening up the asset of state data to all."
-In this Story-
Andrew Cuomo
,
Big Data
,
Data Analytics
,
Dick Dadey
,
GitHub
,
New York
,
Open Data
,
Open Government
,
Open Source
,
Software
,
State & Local News
,
States
,
Tech News