With mainframe support scarce, North Dakota turns to Latvia
After a decade of trying to generate local talent, North Dakota has turned to Eastern Europe for additional mainframe support.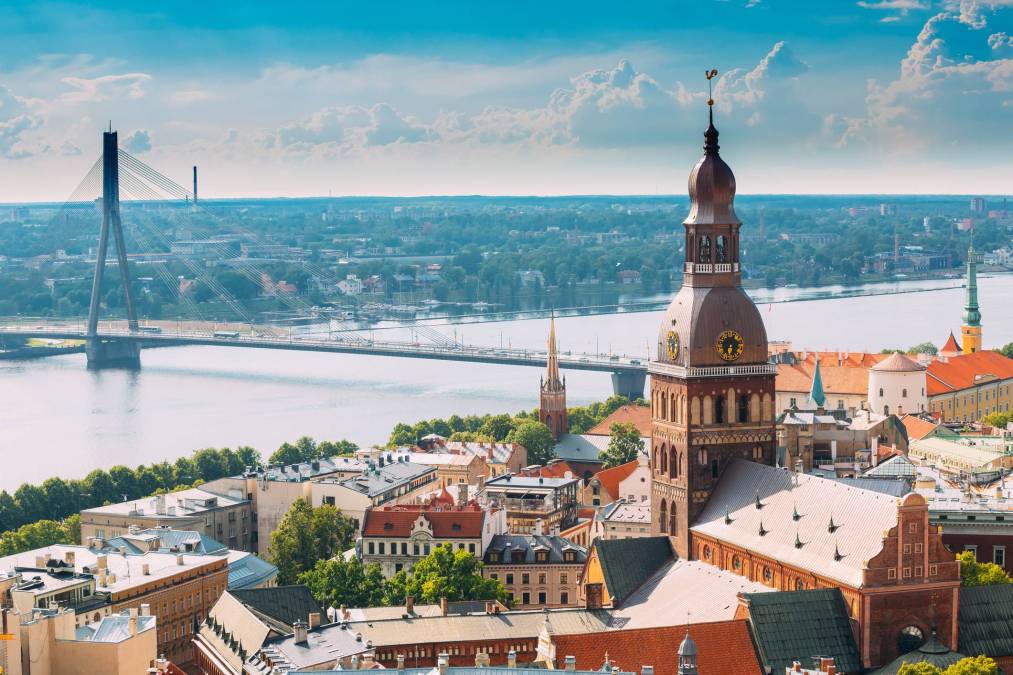 In the latest instance of a state government reaching for creative solutions to prop up aged mainframe systems, North Dakota has hired two contractors from the eastern European nation of Latvia for additional support.
Officials told StateScoop that Job Service North Dakota, the state's workforce and unemployment services agency, was forced to seek help in Latvia, one of the few remaining regions where mainframe technology continues to be widely taught. The new contractors are providing support for mainframe software for the state's unemployment insurance system, which has seen heightened use during the pandemic.
"The Unisys mainframe software is pretty old and it's very difficult to find programmers for it in the United States," said Pat Kelly, an IT manager at Job Service North Dakota. "There's very few contractors that do it and most of them frankly are busy with other things, so it really comes down to a handful of the same people that I can count on one hand."
The software North Dakota needs support for is called Unisys Agile Business Suite, and Kelly said the state has tried "many different things" over the past decade to develop talent locally, but most software developers aren't interested.
"You take someone that's in technology and you train them to do AB Suite development, well, it doesn't take them very long to figure out that there's no market for those skills, so they move on to something else," Kelly said.
The two new hires are junior programmers, he said, who serve as staff augmentation while the agency migrates its mainframe to the cloud-based Microsoft Azure platform. But Kelly said hardware isn't the issue — it's the obscure Unisys software that is testing the state's workforce.
"The only permanent solution is to move away from that technology," he said. "What's difficult about that is unemployment insurance are very large, very complex projects. It's not something you do with minimal staffing in a short period of time … in the middle of a pandemic."
The hires coincide with a biennial budget proposal shared by Gov. Doug Burgum earlier this month that included nearly $105 million in technology upgrades spread across seven agencies. Burgum's proposal specifically called out the state's "antiquated" unemployment insurance platform as one of the motivations for increasing IT investment.
"The current unemployment insurance mainframe has been miraculously patched together, at considerable cost, to get us through the pandemic surge, but this 1980s technology is beyond end of life and is almost impossible to manage," the proposal stated.
The 2021-2023 budget proposal also cited needed upgrades to an old payment processing system for child welfare services used by the Department of Human Services and a "long-outdated" roadway data system used by the Department of Transportation.
"We have kicked this IT replacement can down the road for decades," Burgum's proposal read. "There is not much can left to kick, and we've run out of road. The perpetually deferred replacement of these 30- to 40-year-old systems increases both cost and risk to the state and our citizens. We must act now to protect citizens and their information."
Strategies to manage old mainframes range across government organizations. Wisconsin has continued trying to grow its mainframe support at home, after announcing last year an internship program that hyped mainframe development as a scarce, high-paying skill.
Both Utah and Montana plan to retire their mainframes next spring as they migrate the last of their mainframe data and applications into cloud-based systems. In discussing the project earlier this year, former Montana CIO Tim Bottenfield cited difficulty in finding people who know how to operate the platforms as one of the primary motivations for decommissioning the technology.
And despite the reliability and security offered by mainframes, its stewards mostly seem eager to be rid of them, often citing the scalability offered by the cloud. "We want off the mainframe," one anonymous technology official told the National Association of State Technology Directors for a 2018 report. Bottenfield joked that he might dump Montana's mainframe off a cliff when it was time to say goodbye.
Government organizations that don't have the immediate resources to transition their mainframe applications elsewhere have in some cases begun searching for neighboring states that can house them. Montana considered such a plan but abandoned it when faced with the legal complications of interstate data housing, but the City of Los Angeles announced earlier this year it would migrate its mainframe applications to the State of California's system in an effort to free itself of the technology's uncertain support.
"We have a strong mainframe workforce here," Veronica Gilliard, a deputy director of platform services for the California Department of Technology, said after the March announcement. "We've developed the staff, we have an internal mainframe program we've developed to maintain that workforce, so knowing that we have a heavy concentration, it was a good fit for them."