California 'strike team' found unemployment agency was 'reactive,' recommends two-week reset
An investigation led by Code for America founder Jennifer Pahlka and state Operations Secretary Yolanda Richardson concluded Monday with recommendations to prevent the state's unemployment backlog from growing larger.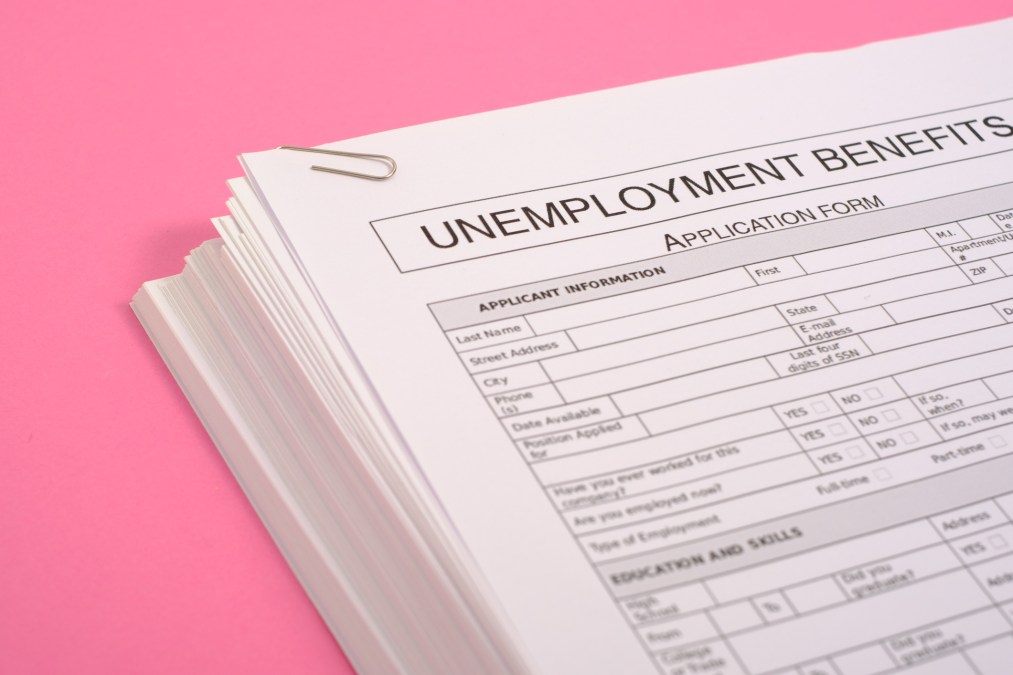 A government-led "strike team" of technologists and administrators, including Code for America and U.S. Digital Response founder Jennifer Pahlka, on Monday published a guide to reform California's unemployment systems, including recommendations to prevent California's backlog of unaddressed unemployment claims from growing larger as the coronavirus pandemic wears on.
In a 103-page report, the strike team, led by Pahlka and Yolanda Richardson, California's secretary of government operations, found that the state's Employment Development Department lacked key digital tools, like an automatic system for verifying the identity of claimants or a data-driven dashboard, and relied on a "reactive" and inefficient system to detect fraudulent claims, leading to a backlog that's growing by more than 10,000 claims per day. The report recommended that the department, which has paid out 12.6 million unemployment claims so far this year, should focus on paying out currently unfulfilled claims before accepting new ones. This recommendation, which the EDD will implement, will result in a two-week "reset" period that starts this week.
The report concluded that EDD should track claims through a digital dashboard developed by the strike team to determine whether the backlog is growing or slimming on a daily basis. Previously, the strike team found, the EDD had no data-driven method to reduce the backlog. Many of those unfulfilled claims, the strike team found, were unaddressed because they required manual verification for small errors, like a middle initial being added to a form. Without an automatic identity tool, the report found, 40% of new claims are manually processed, significantly increasing the time it takes for employees to address new claims.
Finally, the strike team recommended a new approach to customer relations for the department, including the revision of online and paper forms to make them easier to understand and ensuring that its document-upload system and application system are mobile friendly. The report said Californians should be able to fill out an unemployment application in 10 minutes on their phone, something that's not possible today.
Pahlka said that the modernization will represent a "historic" change in business processes for the state, and urged EDD and other California agencies to take advantage of building teams that combine technological literacy and policy knowledge, similar to Code for America's brigade program.
"Good government in 2020 that is responsible to its citizens requires people who know how to integrate new technology tools into departmental operations and programs, with policies and processes that are revisited and updated constantly to achieve the desired programmatic goals," the report said.
The report was commissioned by California Gov. Gavin Newsom on July 30 in response to "unprecedented demand" on the state's unemployment systems because of the coronavirus pandemic. Dozens of other states reported similar problems with their outdated technology software systems in March and April, but Newsom requested that the strike team develop a strategy for "transformation" within the EDD, not a series of quick fixes to tide the department over during the pandemic. Pahlka and Richardson, as well as California Chief Information Officer Amy Tong and a host of other technology officials, spent 45 days interviewing hundreds of EDD employees and contractors and reviewing social media posts, call center data and more to find the department's inefficiencies, according to the report.
EDD officials appear to have been receptive to the strike team's recommendations.
"We are in this for the long haul. The strike teams' recommendations provide an opportunity to pivot and improve our systems with a priority of delivering on the Governor's vision of innovative government systems that prioritize the customer experience, informed by data and great expertise," EDD director Sharon Hilliard said in a press release. "Though it will not happen overnight, we will operationalize these recommendations to the best of our abilities and regularly update our customers, the Governor, and the legislature."'