North Dakota governor appoints Chicago insurance executive as CIO
Gov. Doug Burgum named Kuldip Mohanty, the chief information officer of insurance brokerage HUB International, as the state's new CIO.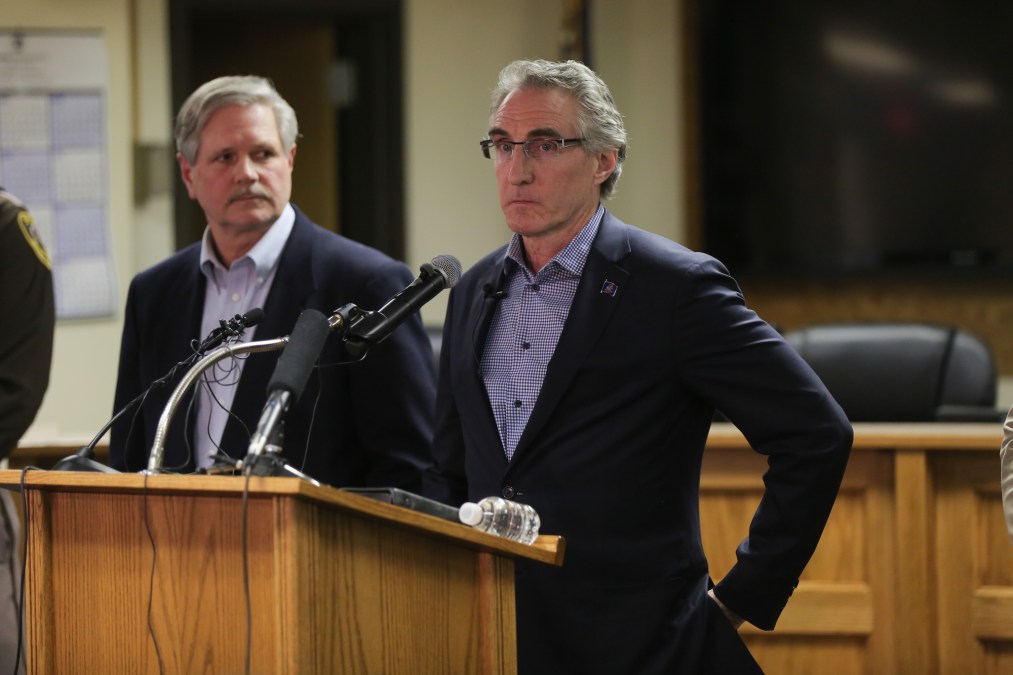 North Dakota Gov. Doug Burgum on Wednesday named Kuldip Mohanty, the chief information officer of a Chicago insurance brokerage, as the state's new CIO and head of the North Dakota Information Technology department.
Mohanty, who'll start Feb. 23, will fill a vacancy left by Shawn Riley, who stepped down last December to become CEO of a cryptocurrency mining company.
Since 2020, Mohanty has been the lead tech officer at HUB International, a global brokerage that sells a range of business and personal insurance products. Mohanty oversaw the firm's IT integration and enterprise business solutions strategies, according to a press release from Burgum's office.
Mohanty has spent about 30 years in private-sector IT, including stints as CIO of other major corporations, including ManpowerGroup, a staffing agency, and CNO Financial Group, the insurance holding company.
"Kuldip brings a wealth of experience in modernizing services and transforming IT that will help the State of North Dakota become more efficient and responsive, serving citizens 24/7 with smart, easy-to-use systems," Burgum said in the press release.
Deputy CIO Greg Hoffman has been running NDIT since Riley's departure and will return to that role once Mohanty starts, Burgum's office said.
In Bismarck, Mohanty is to take over an IT agency that expanded during Riley's tenure, including to provide cybersecurity and networking services for local governments, the state legislature, public universities, court systems and local schools and libraries.
North Dakota Information Technology has an annual operating budget of $275 million and has 479 full-time employees, 51 of whom work in cybersecurity. North Dakota's cyber operations also now include an interstate security operations center. As CIO, Mohanty will be a member of Burgum's Cabinet.
Mohanty's appointment comes amid a period of transition at NDIT, following the appointment last October of Craig Felche as chief technology officer.