Montana is retiring its mainframe
With just three legacy applications left, officials say they're nearly ready to move on to a new era in computing.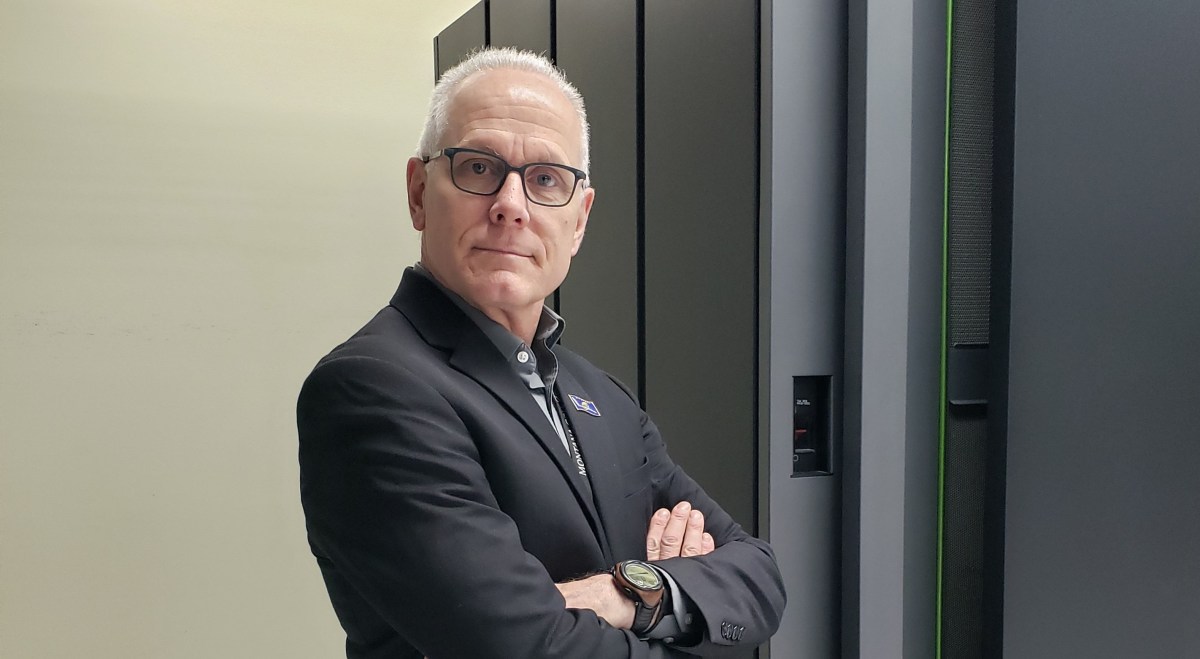 Mainframe computers, a technology that harkens back to an era of moon landings and men in trilby hats, are still widely used throughout government, but not in Montana for much longer.
In an interview with StateScoop, Chief Information Officer Tim Bottenfield described how for the last several years, the last remaining agencies using the state's mainframe have migrated their data away from it and are now developing modern applications that can be moved to the state's private and highly virtualized cloud environment. By spring 2021, Montana expects to be mainframe-free.
"The historical society is just next door to us and we kind of feel like maybe we'll take it over there and set it up," Bottenfield said.
There are plenty of reasons to ditch the mainframe — like the fact it's getting harder to find people who know how to run one. The seven full-time positions for mainframe maintenance that Bottenfield's office had just a few years ago have dwindled to just three-and-a-half, a trend line about which "there was some concern," he said.
As the man responsible for keeping the state's critical IT infrastructure running, Bottenfield said he's confident those remaining employees won't retire before the migration is complete, but he's in talks with another state government on a potential deal to share mainframe talent, just in case.
Mainframes can also be expensive to maintain, particularly if it's just to keep a handful of applications running. Of the three major applications Montana still runs on its mainframe, two are used by the Montana Department of Public Health and Human Services, which is in the process of recoding those programs to work on modern platforms. The third is the state's vehicle titling and registration system, which is being rebuilt to run out of the state's data center.
Montana is not the only state in a pickle about an aging mainframe. A 2018 report by the National Association of State Technology Directors showed that while Montana is on the light end of mainframe usage — the average number of applications states have on their mainframes is 21 — many states are keen to be done with the technology. South Dakota CIO Pat Snow, who put together that report, said mainframes are slowly on their way out and urged states to "formulate a strategy to take us into that next realm of applications."
Others, like former Arkansas Chief Technology Officer Claire Bailey, say the mainframe is here to stay and that instead of abandoning the technology, states should upgrade their mainframes to modern versions that can handle cross-platform applications.
Even for Montana, moving off the mainframe wasn't a straightforward decision. Bottenfield said he considered other options first, including forging a contract with another state to house Montana's mainframe applications. The agreement to share mainframe talent with another state was also initially viewed as an alternative to decommissioning the mainframe, he said. Montana's Information Services Division backed legislation last year that secured funding to run the mainframe for the next couple years, but Bottenfield said he didn't want to continually worry about how to recruit and pay people to keep this old technology alive.
"The cost was really the major motivation," he said. "We knew we weren't going to be able to support mainframe services, which are very costly. It just didn't make sense for us to be in that business when we didn't have that much business in the mainframe itself."
While Montana has found a way to get rid of its mainframe, it may not be joined by other states for years. Having a population of just over 1 million residents sometimes makes the state's technology needs relatively simple, Bottenfield said.
"Some of the other states, they're going to be married to the mainframe for decades to come," he said. "But I don't think we get out there and beat our chest about it and brag about it. We're happy that we're going down this road and we're hoping everything stays on schedule and we don't hit any hiccups. But I think we'll just be relieved and silently drag the mainframe over to the museum and put a plaque on there and say that that was a different era for state computing for Montana."