Los Angeles migrates mainframe to California's data center
The city of Los Angeles has become the first local government in the state to migrate its mainframe applications to the state government's data center in Sacramento.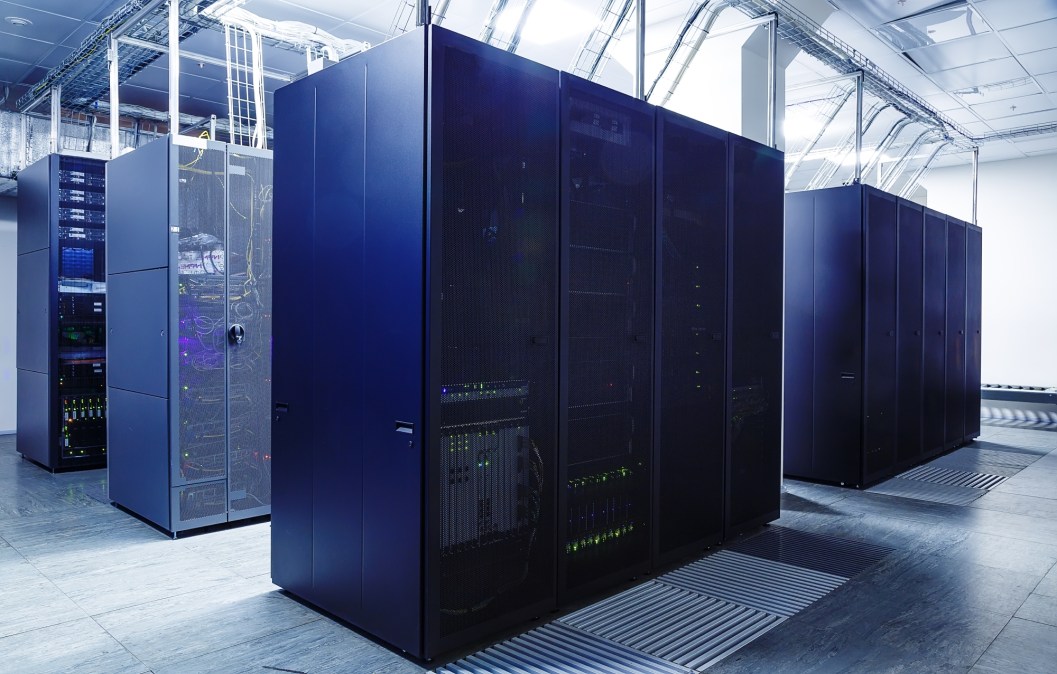 The City of Los Angeles last month became the first local government in California to have its mainframe applications migrated to the state's data center in Sacramento.
The three-year $10.5 million deal marks a shift in the capabilities and resources of state and local governments, as the staff required to run mainframe systems become more scarce and the prospect of running ever-fewer legacy applications on the large, expensive systems grows less viable.
Officials told StateScoop the project's seed was planted in 2016 when Los Angeles Chief Information Officer Ted Ross met Chris Cruz, then the state's deputy chief CIO, at a conference. The suggestion that California might take over as a mainframe service provider for the city became a reality in March 2019, when the two governments signed a contract and began moving data and applications.
"We have a strong mainframe workforce here," said Veronica Gilliard, deputy director of platform services for the California Department of Technology. "We've developed the staff, we have an internal mainframe program, we've developed to maintain that workforce so knowing that we have a heavy concentration, it was a good fit for them."
The months following the contract's signing involved a complex process in which about 30 applications on the city's old mainframe were migrated to the state's data center, along with about 8 terabytes of city data, or the equivalent of about 1,700 DVDs. Los Angeles relies on mainframe applications for public safety, networking, security operations and its core infrastructure.
"It's a very complicated thing to bring over 30 systems and flip the switch basically in one day," said Ellen Ishimoto, the state's acting chief technology officer. "There was a tremendous amount of data that had to be migrated months before the actual migration date, so it was a very involved migration but we're so excited they're on board as well as we're really excited it went so well."
Gilliard said the day of the migration was "like any other" and credited the smooth transition to the three months of thorough testing and tight communication between city and state technology staff.
"With each migration, they are different," Gilliard said. "We have to understand the customers' applications and their business requirements. With this collaboration, we had continuous meetings with them weekly from a technical perspective and then from an executive perspective we had a steering committee that was meeting weekly."
State officials said it wasn't possible to keep the city's old system running when the new one went live as a fall-back for critical systems, but that the testing period afforded agencies a chance to ensure everything was working properly on the new platform. The city was able to fall back to the old version when abnormalities were detected during the testing phase, she said.
Ross noted in a press release that the migration "greatly improves our ability to serve and protect the people of Los Angeles," citing state's round-the-clock support, disaster recovery services and purchasing power as some of the key benefits of the new arrangement. Perhaps most critically, the city no longer needs to worry about finding employees who are skilled in mainframe development to service aging hardware.
California's investment in the mainframe, which still entails more than 100 applications used by state agencies, could position it to become a regional provider. Montana Chief Information Officer Tim Bottenfield told StateScoop recently that his state was looking for another state to host its remaining mainframe applications before his office decided instead simply to migrate those several applications to modern platforms. While legal requirements preclude California from hosting other states' applications today, Ishimoto said, it could become possible eventually.
"If there's more interest, there might be things we can do as a state," she said. "But right now it's our understanding we're not allowed to do that, but within the state there certainly are a lot of other opportunities for working with other government entities."
Though Los Angeles is the first local government to sign a mainframe contract with California, it's not alone in wanting to get out of the mainframe business. A 2018 survey conducted by the National Association of State Chief Information Officers — which focused on states, not local governments — found that while mainframes are still critical systems in most organizations, just 18 percent of technology officials plan to continue hosting their own mainframe systems entirely in-house.
"We're hoping that this will potentially lead to other engagements with other cities and counties," Gilliard said. "If we as a government can work together to utilize the resources that we each have, it will benefit not only for the consumers but those services."