COVID-19 was a 'pivot point' for states' digital transformation. Now what?
The pandemic forced a torrent of new digital government endeavors. Now states and cities need to determine if the successful ones can be made permanent.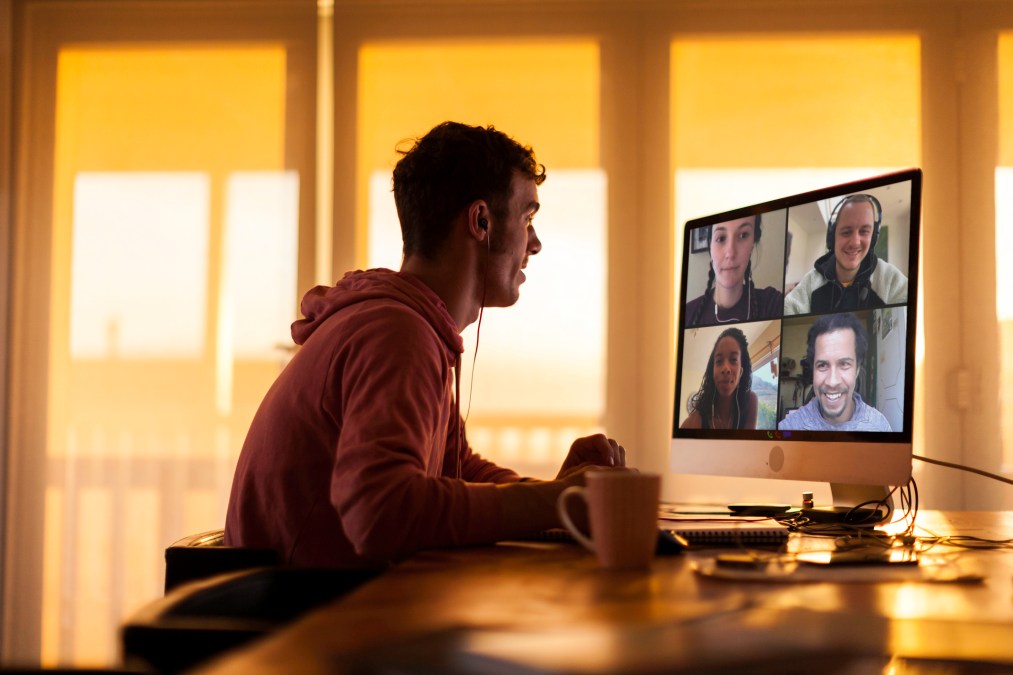 Right as the COVID-19 pandemic set in — shuttering businesses, closing public gathering spots and driving people into their homes with little clarity about when normal life might resume — it was clear one of state and local governments' first tasks would be to figure out how to keep their constituents connected to the public services that were as vital as ever.
The challenges that followed are now familiar in the IT community: unemployment insurance systems that had to be saved from collapsing under record-breaking strain; converting classrooms for students as young as four into virtual environments; delivering loans and lifeline payments to restaurants and other small businesses shut down by health restrictions; creating websites and apps for coronavirus testing, tracing and, eventually, vaccinations.
But after 13 months of states of feverishly experimenting with new technologies, one of the pandemic's most visible legacies may be that government was forced to become extremely online — and it will likely keep going in that direction, say former government technology leaders and others who've studied digital services.
"I think it's going to go down as a historic pivot point for government's digital transformation," said Bill Eggers, the executive director of the consulting firm Deloitte's Center for Government Insights and the author of two books on digital services. "From telehealth to telework, virtual courts, virtual education, rarely in modern history have we seen so many large-scale experiments of government that were rolled out so quickly at such a massive scale."
Eggers said COVID-19 has pushed government into what he describes a third major stage of digital service. The first, he said, which involved early attempts to put government information online, coincided with the dot-com boom of the late 1990s and 2000s. Later, states focused on user experience, creating digital service units and attempting to adopt the best practices of the consumer tech industry.
"They made progress, they may become wired, but they were not transformed," Eggers said. "A lot of them were still too focused mostly on digitizing front-end services while postponing some of the tougher issues of fundamentally re-engineering a lot of underlying government operations processes and systems."
Moving out of the pandemic, though, Eggers said states may start working on that third stage, which he called "being digital." Globally, he said, only a few countries have fully realized that, namely Estonia and Signapore, which boast some of the highest digitization and connectivity rates in the world. State and local governments in the U.S. are still a ways off.
'Only a first step'
But Jeremy Goldberg, who served as New York State's interim chief information officer in 2020, said states are inching toward that new ideal.
"First of all, we need to recognize that there has been a lot done, not just in terms of digital services, but also in terms of internal digitalization that improved operations across agencies and levels of governments," he told StateScoop in an email. "As dramatic as some of the improvements have been in the last year, they are in many cases also only a first step."
Goldberg, now a director with Microsoft's public sector division, credited several states that were quick to accelerate cloud migration efforts as a result of the increased need for services delivered digitally.
In Arkansas, then-Chief Technology Officer Yessica Jones told StateScoop in October there was "no question" COVID-19 accelerated cloud adoptions. Colorado in January accelerated the development of a new, cloud-based unemployment system that went live in January for all residents, replacing an overworked mainframe system. And last month, Wisconsin labor officials announced the creation of a virtual jobs board for people returning to the workforce after months of pandemic-induced unemployment.
The next challenges for states that made quick innovations during the pandemic, Goldberg said, will be expanding them to other agencies and getting them to stick for the long haul.
"Making them permanent will require funding, sustained resourcing, and commitment on the part of elected officials to support the changes," he said.
'Generational investment'
State budget projections aren't as bleak as feared at the start of the pandemic, but IT officials still entered 2021 anticipating belt-tightening that could leave agencies in technological stasis. Those concerns, though, may be alleviated with President Joe Biden's signature on a $1.9 trillion relief package that included $362 billion that state and local governments will be able to use broadly.
Cori Zarek, a former Obama administration IT official who now leads Georgetown University's Beeck Center for Social Impact and Innovation, said that money has the potential to be a "generational investment" for government services.
"One thing I'm hopeful about is our state and local leaders, especially the executives, are starting to see what's possible when it comes to approaching services and carrying out missions in different ways," she said. "If we can invest wisely, we can see improvements for one system, replicated across many."
When the pandemic first started, Zarek said the first priority for government agencies, especially those that provide economic and social benefits to vulnerable residents, was just to make sure they could remain operational in a remote world.
"At the start it was can these units function in the virtual environment?" she said. "The answer had to be yes. Then we moved onto: How we can fix these systems that are under-resourced?"
Zarek said it was clear early on that simply digitizing paper processes was a dead-end, "particularly if that paper process never worked well in the first place." But she said she's also seen a lot of governments be "open and thoughtful" in their COVID-era experimentation.
She pointed to a few projects aided by the U.S. Digital Response — the nonprofit group of volunteer technologists formed last year, and to which Zarek's an adviser — like an online meal-delivery platform for homebound seniors or an expansion of COVID-19 testing availability in Seattle.
But the task is to ensure these achievements are not one-offs, a goal that Goldberg also expressed.
"The next question on [officials'] minds should be how to apply those learnings across agencies and services so they aren't islands within the government ecosystem, but part of the foundation," he told StateScoop.
'Not a magic bullet'
Eggers, the Deloitte director, plans to publish this month the results of a survey of nearly 800 government officials from eight countries. While three-quarters of respondents said COVID-19 had accelerated their digitization efforts and 80% said their agencies will have extensive digital capabilities within next five years, he warned that in the U.S., governments are falling behind.
"One of the reasons why is multiple levels of government and the size of the country make it more difficult to do these sorts of things across agencies and across levels of government to truly make it frictionless," he said.
But blindly throwing more resources at government's problems is not the solution, especially as not everyone who needs help can be reached online.
"I think underlying the question here is the recognition that technology itself is not a magic bullet," said Goldberg. "Digital government isn't only about residents increasingly interacting with governments in digital ways, it's also about empowering government workers to do their jobs better, and many of those jobs will still be directly interacting with residents when it comes to providing services."
The Beeck Center's Zarek said she hopes to see government technologists take their pandemic successes and apply them more broadly. Many of the pieces, she said, are already apparent.
"There's a lot of funding now for unemployment insurance and how that's managed and administered," she said. "Yet the components are quite similar to SNAP benefits and rental assistance. This has been a moment in time to approach services as they should be delivered, period."
This piece is part of StateScoop & EdScoop's Special Report on Digital Services.