Former New York CIO is latest to join Microsoft
Jeremy Goldberg, who was also a key adviser to New York Gov. Andrew Cuomo during the COVID-19 pandemic, is now part of the tech giant's public sector division.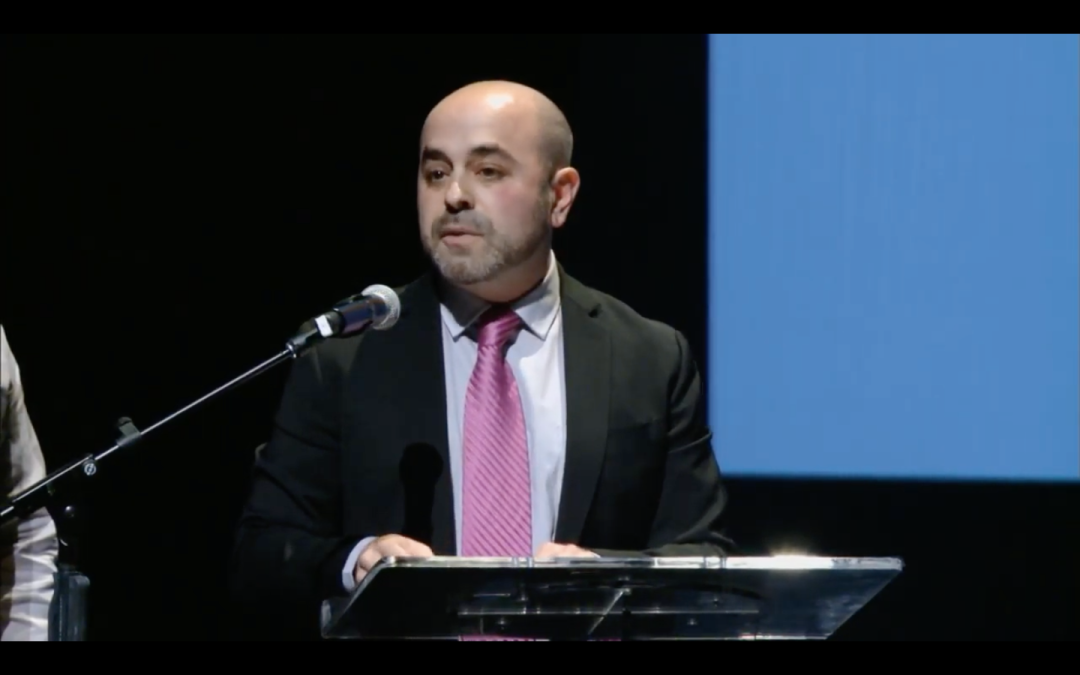 Jeremy Goldberg, who spent more than a year as New York State's interim chief information officer and also served as a key adviser to Gov. Andrew Cuomo during the state's response to the COVID-19 pandemic, announced last week that he's joined Microsoft's Worldwide Public Sector division.
In an interview with StateScoop, Goldberg, who left state government Dec. 11, said his new role will help "shape the company's approach to digital government and infrastructure," particularly as governments around the world continue to grapple with the pandemic and how it may permanently alter how the public sector functions.
"Right now everything is still about COVID-19 and immediately the post-COVID landscape. Having held a leadership role in New York during the crisis, I'm bringing that experience to the role immediately," he said.
In particular, Goldberg said he will likely focus on the impact of remote workforces and whether governments will adapt to what he called "distributed work," in which organizations use a hybrid of on-site and virtual personnel. Relying entirely on remote work, he said, focuses on individual needs, while building a distributed workforce serves an entire organization.
He also said he will help governments implement more low-code and automated software as they continue to deal with the health crisis and its economic and social impacts.
"The strain on the workforce has really automated robotic process automation and low-code development," he said. "Governments are going to need to create longer-term plans to support deployment of the technology."
Goldberg went to work for New York State in May 2019 as Cuomo's deputy secretary for technology. He stepped into the interim CIO role that November, a few months after the retirement of former state CIO Robert Samson. Following the onset of the COVID-19 pandemic, Goldberg oversaw the state's tech-based efforts to manage the crisis, like scaling up an unemployment system that suddenly had to process millions of claims. He also ran the Technology SWAT Team program, which recruited private-sector tech workers from the likes of Microsoft to help state officials address the state's IT needs.
"Government and IT people are extremely busy," he said. "Where companies and industry can help assist in the training and transfer of knowledge. Those are tremendous opportunities for upskilling."
Before joining Cuomo's administration, Goldberg oversaw civic-tech programs in New York City, San Francisco and San Jose, California. As New York City's deputy chief technology officer, Goldberg created the NYCx competition that has fostered the development of products addressing the city's cybersecurity, mental health and pandemic-related needs. In San Francisco, he was part of a group of officials who formed the organization now known as Startup in Residence, which works with cities nationwide on improving their citizen-facing tools.
Goldberg's run with the state came to an end when Cuomo recently hired Angelo "Tony" Riddick, a former CIO of the U.S. Virgin Islands, to serve as New York's new CIO. In going to Microsoft, Goldberg follows other state IT leaders who've joined the tech giant in recent months, including former Delaware CIO James Collins and former Arkansas CTO Yessica Jones.