CIOs face budget pressure from pandemic in 2021
Financial shortfalls were not as bad as projected, but "we're going to see reduced spending models" for some time, NASCIO Executive Director Doug Robinson said.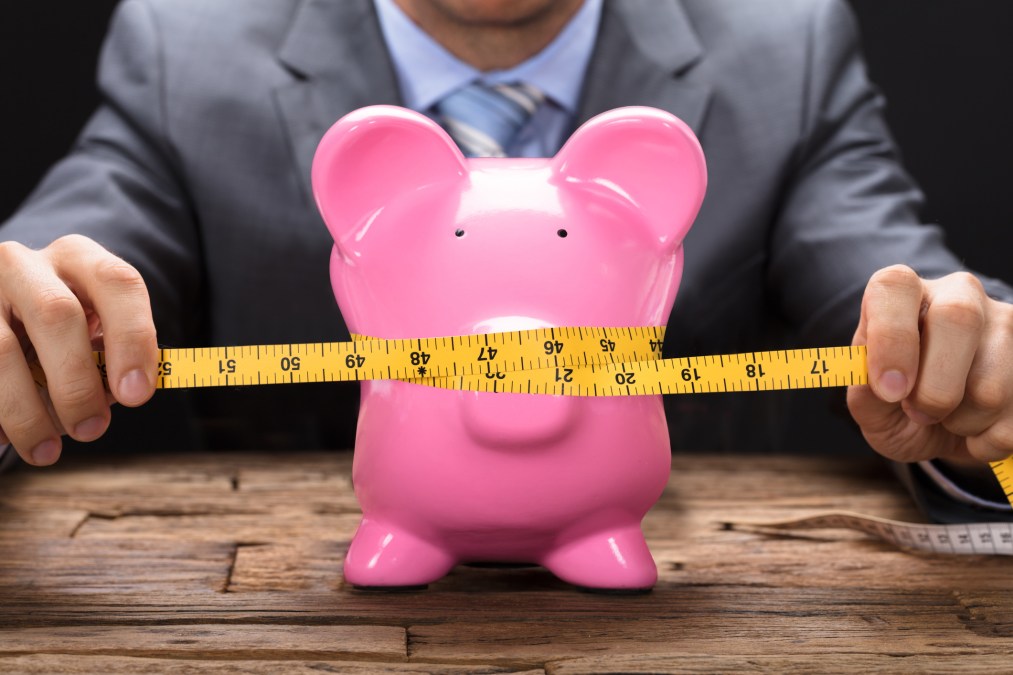 Government technology leaders can anticipate having to navigate tightened budgets as the economic fallout from the COVID-19 pandemic continues to strain their states and localities, the heads of two industry groups said during a webinar Tuesday.
Reviewing the pandemic's effects on government operations, Doug Robinson, executive director of the National Association of State Chief Information Officers, said that state IT agencies should expect to have fewer financial resources in the near future, especially as federal relief packages so far have largely left state and local budgets out to dry.
But, Robinson said, the outlook is not quite as grim as it was in the early days of the pandemic, which he credited to states that enacted midyear budget cuts and better-than-expected tax revenues in some states. (Texas, for instance, is projecting a $1 billion shortfall for the coming fiscal year, down from estimates that once reached nearly $5 billion.)
"It was more dire in April than it maybe is today," he said.
Still, states whose economies are more dependent on tourism and energy production, he added, are likely to struggle the longer the health crisis lasts.
"We're going to see reduced spending models," Robinson said.
'Totally exposed'
The pressure on cities and counties, which have shed hundreds of thousands of jobs since the pandemic took off last March, is still grave, too, said Alan Shark, executive director of CompTIA's Public Technology Institute.
"If there's no new injection of federal dollars, localities are totally exposed," he said.
But the approaching inauguration of President-elect Joe Biden and the impending turnover of the Senate to Democratic control may soon bring that relief. Biden is expected on Thursday to offer preview the stimulus package he'll propose after taking office Jan. 20, which he has said will include funding for state and local government.
Meanwhile on Tuesday, Sen. Chuck Schumer, D-N.Y., who's set to take over as majority leader next week, said COVID-19 relief including state and local support will be his "first order of legislative business."
During the NASCIO-CompTIA event, Robinson said he hopes some of that money will be tailored specifically toward IT functions, especially as states continue to build out the technologies they implemented in direct response to the pandemic, like chatbots and other automated processes to handle the massive influx of requests for services like unemployment insurance.
"States need more money to automate," he said.
Rebuilding
Despite the budget woes, Robinson and Shark both outlined several takeaways from 2020 that their groups' respective members hope to build upon this year. Reviewing the annual survey NASCIO published last October, Robinson said state CIOs had long been looking for a "strong business case" to increase the use of chatbots and virtual assistants.
"They certainly found it with the need to support citizen inquiries with filing claims for unemployment and call centers," Robinson said.
Similarly, Shark said the rushed implementation of remote work and collaboration software like Zoom and Microsoft Teams has largely helped people stay connected to their local officials.
"Virtualization will continue to grow," he said. "And people like it. Attendance at public meetings has grown. Remote work options are becoming permanent."
And even with all of 2020's challenges, CIOs were able to notch a few other wins, particularly the inclusion in last month's massive federal spending package of a bill that will make it easier for state and local agencies to move their web domains to .gov addresses. Robinson said NASCIO, which listed the bill as one of its top legislative priorities last year, will spend this year working with the federal government on implementing it.
Robinson and Shark also said NASCIO and PTI would both like to see the Biden administration and new Congress take action on broadband policies this year, regarding affordability and access as well as the Federal Communications Commission's oversight.
NASCIO also plans to unveil its 2021 legislative priorities on Thursday, and will soon issue a white paper outlining its broader expectations for the Biden administration and Congress, Robinson said.