States are using Google's 'plug and play' vaccination platform
Google Cloud says its "Intelligent Vaccine Impact" platform has helped some states avoid the technical issues others have encountered.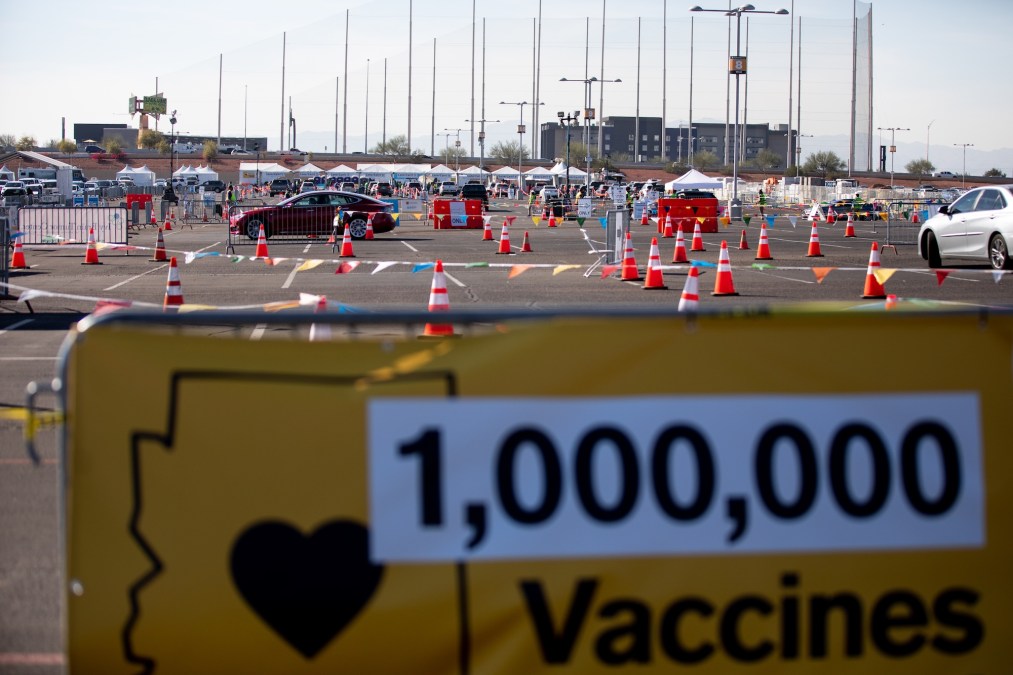 State health agencies in Arizona, North Carolina, Oregon and Virginia have been using a suite of cloud-based tools from Google to manage their COVID-19 vaccine campaigns, the company said Monday.
Google released its vaccination management platform, called "Intelligent Vaccine Impact," in February as an interoperable solution for states that require assistance with digital aspects of the vaccination process, like scheduling appointments or addressing some residents' vaccine hesitancy.
The platform is divided into four digital services, including an information portal, an appointment scheduler and predictive analytics tools that help government officials manage the logistics of distribution. Todd Schroeder, Google's director of public sector digital strategy, said the platform is designed to be adaptable to the particular needs of each state health agency. The system is scalable to meet the demands of population-dense regions and can be customized to notify residents when they're eligible for a vaccine, according to Google.
"We could plug and play with what's working, and replace what wasn't working. That helped us get to a collective whole of the infrastructure necessary to run these programs more quickly," Schroeder told StateScoop.
The Arizona Department of Health Services used Google's vaccine scheduling system and analytical tools to measure where COVID-19 outbreaks were likely to occur. North Carolina and Oregon used Google's vaccination information framework to contract the creation of vaccine eligibility websites residents use to figure out which vaccine group they're in.
Virginia worked with Google Cloud and the data analytics company SpringML to build a statewide pre-registration website that collects and visualizes data from community pre-registration systems built prior to Google's assistance. Virginia had more than 1.9 million vaccination records stored in the new system by the end of February, according to Google.
Many states have stumbled as they've rolled out their vaccine management platforms. Residents in Massachusetts and Washington, D.C., struggled in recent weeks with vaccination websites that crashed under heavy demand. (Both jurisdictions used vendors other than Google to build their sites.) In both Massachusetts and D.C., officials attributed their issues to a lack of scalability, though Schroeder said state officials in general are doing the best they can with the resources they have.
"What we saw was a lot of public servants moving very fast to solve a problem nobody has ever seen in their lives, and using the tools available to them," he said.