After aiding pandemic projects, U.S. Digital Response sees a future with government
Leaders of the nonprofit group U.S. Digital Response said that what started as an emergency project to help government during the pandemic may stick around after the health crisis has ended.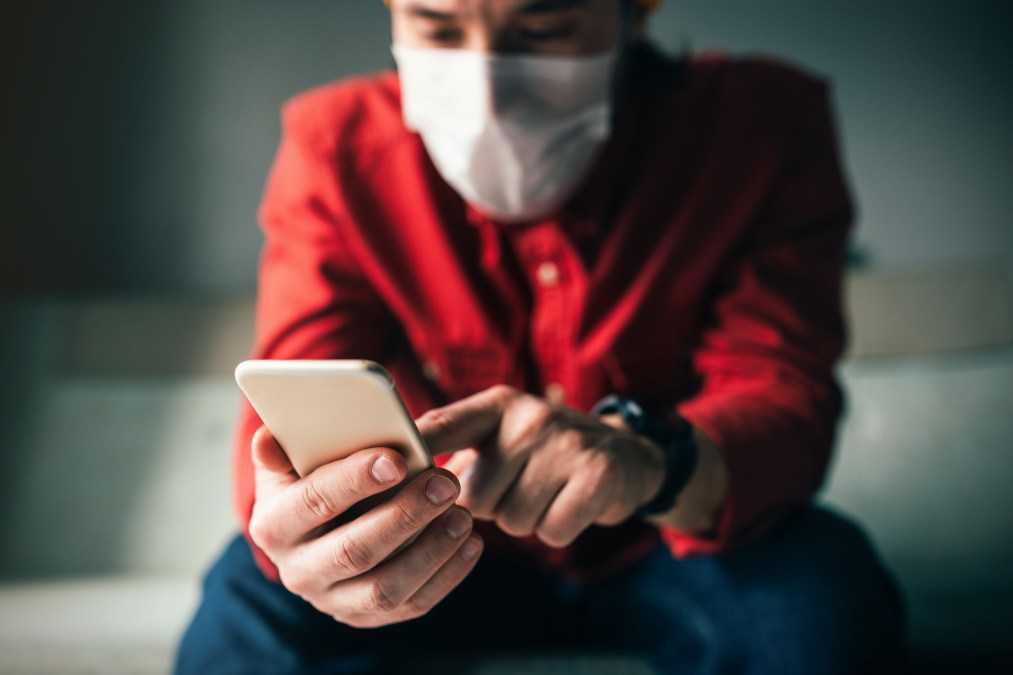 Leaders within the nonprofit U.S. Digital Response told StateScoop that the virus is forcing public officials to use new tools to solve old problems, motivating government to be smarter and more digital than ever before. But what was initially conceived as an emergency response effort to help government agencies respond to immediate needs to modernize IT systems during the pandemic could persist after the health crisis has ended.
The group, led by former Facebook and Stripe executive Raylene Yung, is one of several organizations that pledged technological assistance to local agencies that were forced to undergo a rapid digital transformation earlier this year when government offices nationwide closed because of the coronavirus. USDR is now one of the largest of those groups with more than 5,500 volunteers and a core team that includes former U.S. deputy chief technology officers and a host of Silicon Valley technologists, as well as Code for America founder Jennifer Pahlka, who started USDR by sending out a mass text in March asking for help from her colleagues. But even as state and local policies continue to change weekly to slow the spread of the virus, USDR's strategy has remained the same, Yung said.
"In some ways, our approach hasn't changed that much. We're here to help support governments in need, so we continue to basically respond to requests that people have," Yung said. "But there are clearly patterns. Partners are facing the same problem in different states or cities across the country."
So far, the group has done more than 100 projects with agencies in cities and states that are looking for help on everything from how to procure a tool quickly and affordably to developing an entirely new content management system. Depending on the size of the requesting agency or the scope of the request, USDR will tap into its volunteer network to dispatch a "SWAT team" of technologists to work directly with the partner agency on anything from logistics to building new digital services.
Most of the projects address similar issues, like social benefits and public health, Yung said, and USDR's volunteer groups have learned to share information so as not to repeat work each time a new city asks for help. A USDR team that helped Seattle establish an online presence for COVID-19 testing sites, for example, also laid the groundwork for developing testing sites in other large cities.
"We've seen more cases where something works in one place, we adapt it pretty easily and launch it in another city or state across the country. [We get] more leverage out of the projects when this happens," Yung said.
Not all of the problems that USDR has been asked to help with are directly due to the coronavirus. Some, Yung said, have arisen from longstanding issues only recently exacerbated by the pandemic, like inefficient benefits programs in New Jersey or California's homelessness crisis. The process forcing residents to attend in-person interviews, or print, scan and physically mail documents to qualify for SNAP benefits taxed New Jersey's resources even before coronavirus, Yung said. But when in-person interviews and hand-delivered documents were made difficult to arrange with the closure of physical offices, the state found new motivation to transition to digital services — and USDR's phone rang.
"I'd say the existing problem isn't new, but the motivation for needing to go digital, and create an online document uploading flow, which we helped them do," Yung said. "It's not COVID, but it's motivated by the changing requirements we have now."
To Yung, USDR's ability to solve problems that are only tangential to COVID-19 is a promising sign for the group's future, which was uncertain at its formation because of how little was known about the coronavirus.
"There is a lot of work to do here, and it's going to expand far beyond the specific, acute healthcare crisis. It's going to touch on things like economic crises, the social safety net and elections," Yung said.