Unemployment fraud possibly topped $1 billion in 2020, Washington state auditor says
The state unemployment agency identified at least $647 million in phony payments paid out during the COVID-19 pandemic, but disputes auditors' higher estimate.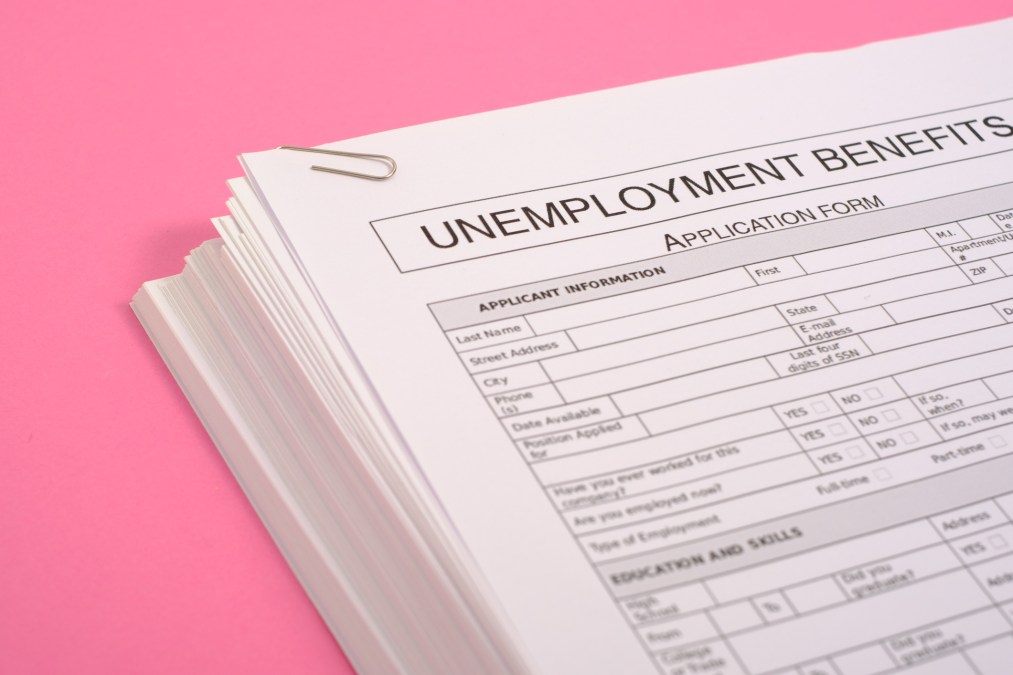 The amount of fraudulent unemployment insurance claims paid out by the State of Washington last year was likely far higher than the $647 million identified by state officials, and possibly as great as $1.1 billion, according to reports published Tuesday by the state auditor's office.
In a set of four reports on the state Employment Security Division, auditors laid out a detailed accounting of the rampant fraud that afflicted Washington's unemployment services — a phenomenon seen nationally — as the COVID-19 pandemic exploded and caused record-braking claims as businesses were forced to close.
One of the reports states that even before the pandemic, the ESD "lacked a robust anti-fraud unit," a situation that was exacerbated by the high volume of claims and "looser requirements" around the federal programs that were created to support people put out of work because of the coronavirus.
Rampant fraud was apparent as soon as May 2020, when ESD's then-commissioner, Suzi LeVine, reported the division had paid "hundreds of millions" of dollars to scammers who were likely using the identities of Washingtonians whose information was exposed in past data breaches. The state was able to recover about $300 million that month, but phony payments continued through the year.
Federal officials attributed much of the unemployment fraud in Washington and other states to a Nigerian criminal ring known as Scattered Canary. But even with suspects identified, the ESD still had numerous problems dealing with the fraud, the auditor's office said. Software the division had purchased in 2014 to help detect fraud was overwhelmed by the volume of phony claims in 2020.
"Its existing tools were simply not able to prevent or even detect the fraud from the outset," one of the reports states.
The Employment Security Division was also slow to join a federally endorsed interstate data hub created by the National Association of State Workforce Agencies that allows officials in different states to cross-check claims and receive fraud alerts, the audit found. ESD was also short-staffed, lacking the personnel to conduct the sort of robust analysis that can spot fraud.
"Aside from the existing software tools' inability to detect or prevent the sophisticated imposter fraud, ESD's fraud unit lacked employees dedicated to conducting data analytics that might have alerted the agency to the emergence of a broader fraud attack," the report reads. "Data mining – the process of identifying trends in data using computer science and statistical methods – can be used to spot patterns of suspicious behavior, including those that suggest fraudulent activity."
Personnel and resource shortages also affected legitimate unemployment claims, the audit found. Since last fall, the division's service center has only been able to process a "small share," of calls it receives. And while the average amount of time needed to resolve a claim was 22 days, 13% of claims took longer than 49 days. Auditors worried that those customer service issues could flare up again as more federal relief pours in.
In its response to State Auditor Pat McCarthy, ESD officials wrote that the agency has added more staff to help process claims and reduce residents' wait times. It also did not dispute the initial $647 million in phony payments that auditors identified. However, it took issue with the larger $1.1 billion figure McCarthy's team stated, which included $461 in "questionable payments," that ESD had flagged for review but has not investigated.
"It must be made clear that this total represents a gross mischaracterization of possible fraud loss," agency leaders wrote.
McCarthy's office on Tuesday published three of its four reports on ESD, including reviews of the department's accountability, performance and fraud accounting. The fourth report, addressing the agency's IT systems, was not released, though a public version will be published later this month with details redacted "for security reasons," the auditor's office said.
LeVine, the former ESD commissioner, left Washington state in January for an appointment in the Biden administration and now leads the U.S. Labor Department agency that oversees workforce development and unemployment insurance.