As unemployment fraud spreads, Washington state recovers $300M
Adjustments to screening techniques are driving down phony claims, Washington officials say. But in other states, illegitimate claims clog systems already overburdened.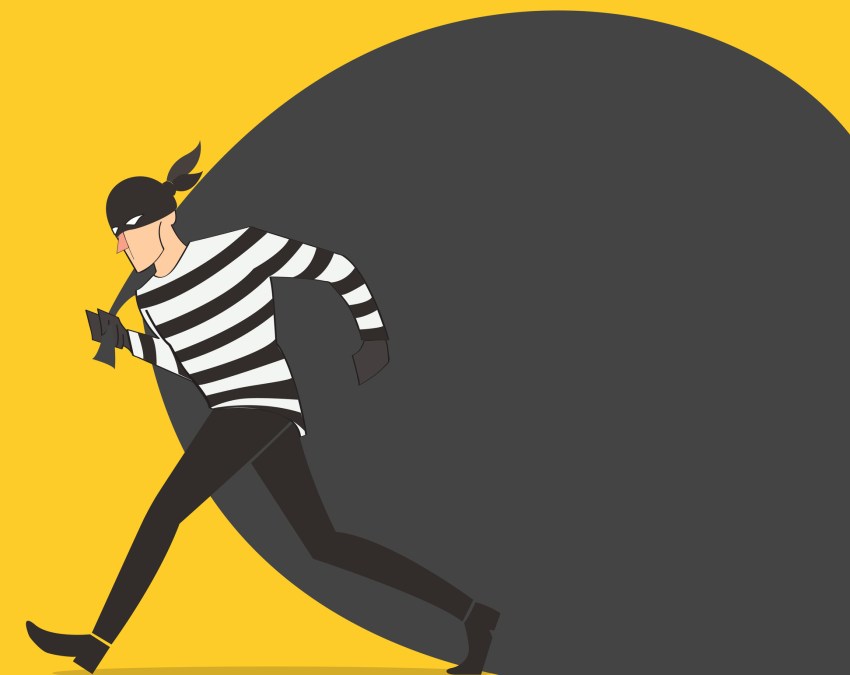 As a wave of unemployment fraud slows the ability of states to deliver funds to legitimate applicants, Washington state officials said Thursday that recent tweaks to the unemployment benefits system are helping the state reclaim stolen money and process legitimate claims faster.
The Washington Employment Security Department announced Thursday it recovered $300 million in funds fraudulently diverted by scammers, while many jobless workers affected by business closures during the COVID-19 pandemic wait for assistance. The department also reported that the number of initial unemployment claims it received for the week of May 17 declined 65 percent from the previous week.
Department commissioner Suzi LeVine attributed the decline in new applications to adjustments in how the state screens for unemployment fraud, a type of cybercrime that earlier this month the U.S. Secret Service warned was being leveled at states with heightened frequency, particularly from foreign actors.
"Our priorities from day one of this crisis have been to get benefits out to Washingtonians who need them quickly and expand eligibility so those impacted can get the help they need," LeVine said in Thursday's announcement. "In recent weeks, at the same time we have taken aggressive measures to tackle the increase of imposter fraud in our system, we have stayed laser-focused on helping every Washingtonian with a valid claim get the benefits they deserve."
More than 40 million Americans have filed for unemployment during the pandemic, according to the U.S. Labor Department.
A common method of imposter fraud, which is being used by a Nigerian fraud ring called Scattered Canary and others to steal state unemployment funds, involves purchasing personal information exposed in past data breaches — such as names and Social Security numbers — and using it to apply for unemployment insurance. The benefits paid out are then routed through "mules," people who either knowingly or unknowingly serve as intermediaries for the transaction.
Security researchers have noted how easily some scammers have been able to push fraudulent claims through states' unemployment systems as agencies relax requirements in an attempt to process an unprecedented volume of applications.
Cybersecurity journalist Brian Krebs reported that defrauding unemployment systems has become the scam du jour, with dark-web forums advertising $50 tutorials and highlighting cybercriminals showing off their prowess with screenshots of illicit payments made by unwitting state governments.
Some basic screening methods that would prevent many fraudulent claims from being processed — such as requiring that the claimant's name matches the name on the account where funds are to be deposited — are not used by many states. And reports of unemployment checks arriving in the mailboxes of those who didn't request them abound. Pennsylvania state Rep. Sheryl Delozier noted her surprise on Twitter Thursday upon discovering that an unemployment check valued at more than $7,000 had been sent to an address she'd never lived at, for a claim she didn't file.
The Seattle Times reported that the Washington Employment Security Department in 2017 spent $44 million on new software that was hoped to reduce fraud by setting "flags and checkpoints" that could tip off administrators to warning signs that a claim was not legitimate. But the department, which did not respond to a request for additional information about the adjustments made to its systems, has been reticent to share details about its anti-fraud efforts for fear of tipping its hand to fraudsters.
Washington's new system comes from Fast Enterprises, which has also sold software to Idaho, Nebraska and other states. (It is also developing the replacement for Minnesota's failed vehicle licensing and registration system.)
But fraud detection measures can sometimes be so sensitive that they ding legitimate applications. Michigan, another Fast Enterprises customers, incorrectly flagged about 20,000 claims as fraudulent between October 2013 and August 2015 — 93 percent of all claims during that period, according to the Seattle Times.
While Washington reports having solved much of its uninsurance fraud, the crime remains prevalent in other states. And as fraud is detected, backlogs of thousands of legitimate claims are further delayed as officials tighten application requirements and postpone dispersal of funds.
The Massachusetts Department of Unemployment Assistance of Wednesday announced it had detected "large amounts of illegitimate unemployment claims," which led to additional screening to verify the identity of claimants.
Maine on Wednesday reported tallying 1,000 new cases of unemployment fraud after already canceling 2,200 other fraudulent claims. That news led the Maine Department of Labor to pause benefits for 48 hours and reinstate a 10-to-14 day processing period instead of the seven-day period that had been adopted to accelerate processing during the pandemic.
"The Maine Department of Labor takes its responsibility to uphold the integrity of the unemployment program very seriously," department commissioner Laura Fortman said in a press release. "MDOL will continue to work with our federal and state law enforcement partners to investigate and prevent fraud while paying benefits to eligible Maine workers as quickly as possible."