Biden says DOJ will appoint chief prosecutor for pandemic fraud
President Joe Biden said the administration will step up its enforcement against pandemic unemployment fraud, which has affected virtually every state.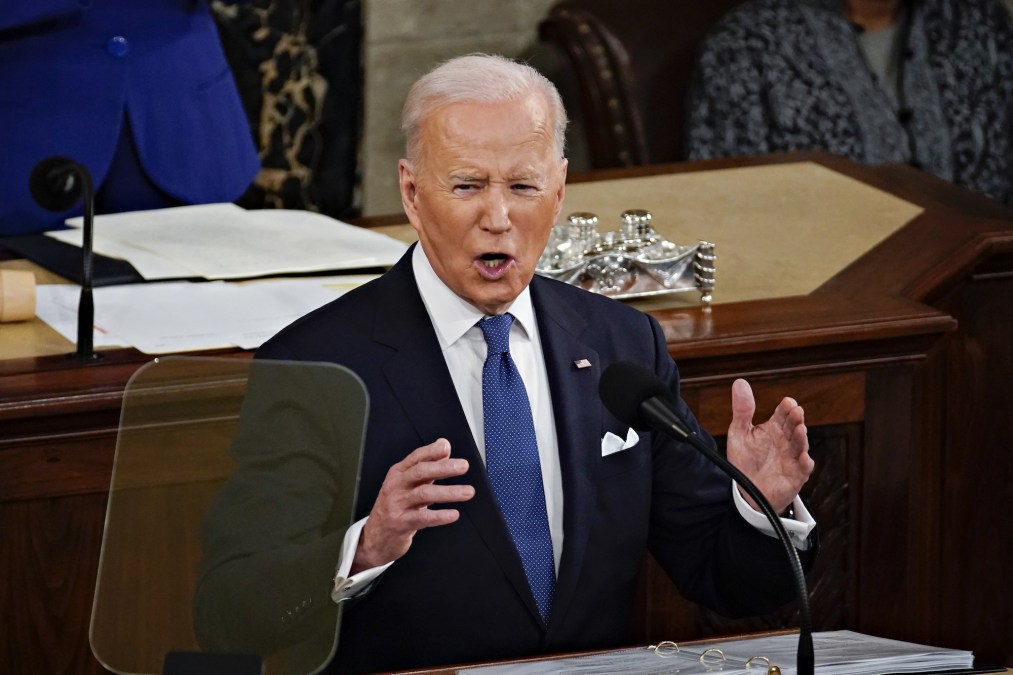 The Department of Justice will soon appoint a chief prosecutor to target fraudulent activity against the U.S. government's pandemic relief programs, including the Paycheck Protection Program and the expanded unemployment benefits administered by state workforce agencies, President Joe Biden said Tuesday night during his State of the Union address.
"We're going after the criminals who stole billions in relief money meant for small businesses and millions of Americans," Biden said.
The U.S. Labor Department estimates that state unemployment programs have paid out about $87 billion in phony claims since the start of the pandemic — or about 10% of the $872.5 billion the federal government has allocated to emergency benefits.
Outside fraud estimates have run as high as $400 billion, and virtually no state was spared from bogus payments that went to criminal actors using money mules, identities of deceased people or personal identifying information culled from earlier data exposures. The California Employment Development Department acknowledged last October that it had paid about $20 billion to fraudulent claimants during the pandemic.
Fraud targeting pandemic relief funds began in the earliest days of the pandemic and exploded in part thanks to states unemployment agencies' aged IT systems and a well-organized criminal underground that traded lists of stolen identities and shared tips on how to con specific states' programs.
The White House said the new chief prosecutor will lead an expanded COVID-19 Fraud Enforcement Task Force, focused on "major targets" of pandemic fraud, including perpetrators of large-scale identity theft and foreign actors. Investigations will also make use of "state-of-the-art" data analytics tools, it said. The administration also wants Congress to raise criminal penalties on people convicted of "egregious" pandemic fraud.
Previously, the administration's response to pandemic unemployment fraud has included grants from the Labor Department to help states modernize their unemployment systems and procure stronger identity-verification technology.