DOJ names lead prosecutor for pandemic unemployment fraud
Associate Deputy Attorney General Kevin Chambers will lead the effort, which he said will rely on data shared by state workforce agencies.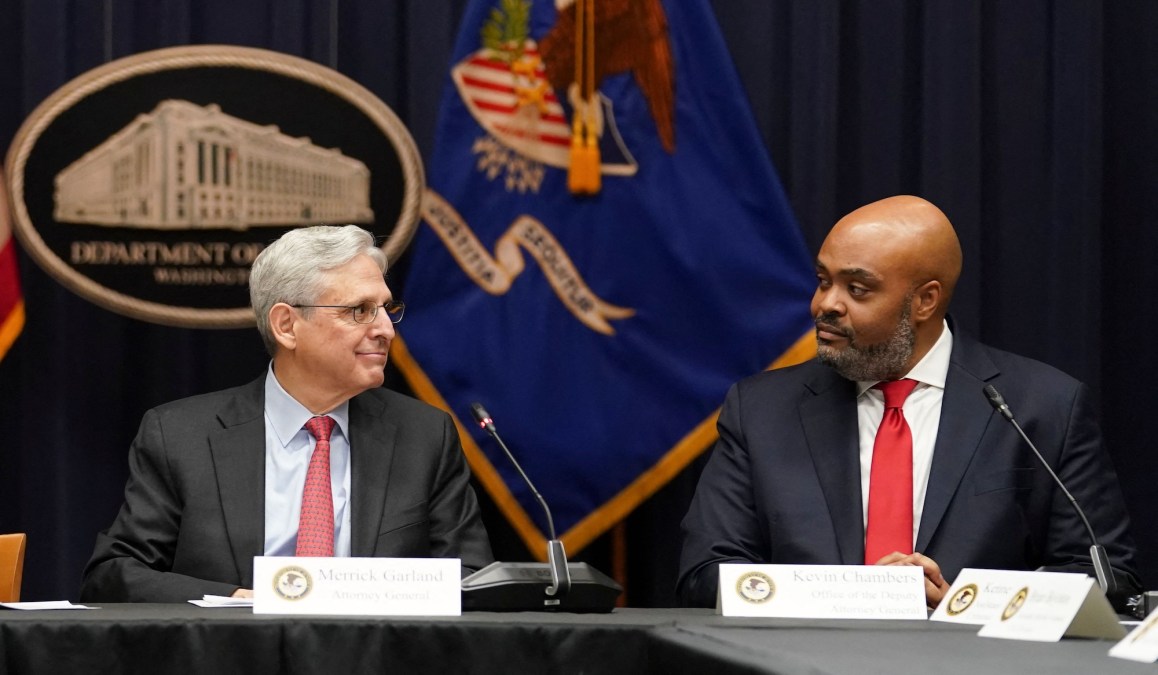 The Justice Department announced Thursday that Associate Deputy Attorney General Kevin Chambers will serve as the lead prosecutor targeting criminals who defrauded pandemic relief programs like expanded unemployment benefits administered by state workforce agencies over the past two years.
In the role, which is effective immediately, Chambers will lead "strike teams" of prosecutors attempting to recoup pandemic relief funds lost to phony schemes and bring more criminal and civil charges against individuals who've attempted to defraud unemployment programs and other forms of pandemic relief.
President Joe Biden said during his State of the Union address last week that the Justice Department would be creating a position to head up pandemic fraud prosecutions.
Since the start of the COVID-19 crisis, the Justice Department has brought criminal charges against more than 1,000 individuals in cases related to about $1.1 billion in losses, and another 1,800 civil charges in connection with $6 billion in losses.
But those figures are just fractions of the full scale of fraudulent activity believed to have taken place. The Labor Department estimates that since March 2020, state unemployment agencies have paid out phony pandemic benefits totaling $87 billion — more than 10% of the $860 billion distributed over multiple rounds of federal relief. The U.S. Secret Service has tallied total losses due to fraud over the same period at $100 billion, while some industry analysts have pegged the figure close to $400 billion.
Chambers' new task will also address fraud against programs meant to help businesses survive the pandemic, including the Paycheck Protection Program and the Economic Injury Disaster Loan program. But in a press release, he said much of his work will occur in coordination with state labor agencies, many of which have reported losing hundreds of millions — if not billions — of dollars to COVID-era fraud.
"We are receiving an extraordinary amount of data from our state workforce agency partners," Chambers said in the press release. "This data holds the key to identifying and prosecuting certain types of fraud, including unemployment insurance fraud."