State CIOs drawn into drone privacy debate
As Americans grow increasingly concerned about their privacy, some states are considering legislation to restrict the use of drones due to privacy concerns.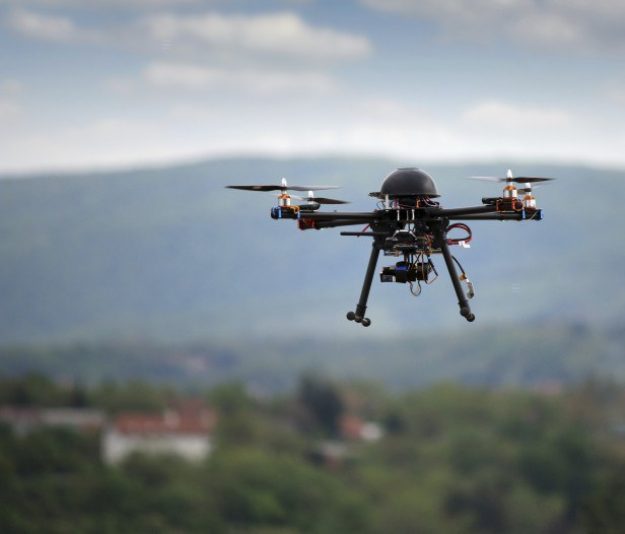 Alexandria, Va. — As public concern about individual privacy mounts over the use of unmanned aircraft systems and their flying surveillance cameras, a whirlwind of questions is hovering over the heads of state technology officials.
Unmanned aerial vehicles aren't naturally a top priority for most state chief information or technology officers. But uncertainty over how to apply state and federal privacy laws to drones has drawn state CIOs and CTOs into the privacy debate – and in some cases, cast them as the point person for state elected leadership, according to experts speaking at the National Association of State Chief Information Officers' midyear conference here this week.
"I have a belief that personal privacy is the next frontier in civil rights," Washington state CIO Michael Cockrill said at the conference. The public's concerns are "not about drones. What you're seeing is a groundswell of the public saying that [invasions of privacy] have gone too far."
While the Federal Aviation Administration has taken the lead on addressing the technology's safety concerns, those worries are increasingly overshadowed by unresolved legal, ethical and technical issues surrounding the use of the video surveillance and other data collection. The White House has directed the Commerce Department's National Telecommunications and Information Administration to take on the challenge of privacy policies at the federal level, but many questions remain.
The privacy debate has caught some states off guard and created divisions between those who see the drone industry as the next big source of economic development opportunity.
The Association for Unmanned Vehicle Systems International, or AUVSI, estimates that drones could have a potential economic impact of approximately $82 billion for the country. Andrew Koneschusky, who works for CLS Strategies and is a consultant for AUVSI, said the drone surveillance videos have struck a nerve with Americans who are increasingly concerned about their privacy and, in some cases, worry that technology has gone too far.
According to a November 2014 study from the Pew Research Center, 91 percent of adults believe that they have lost control over how personal information is collected and used. While some see drones as just another platform for surveillance cameras that are already a part of life, others view them as a new threat to civil liberties.
Koneschusky said putting the focus on drones as the source of individual privacy violations is short sighted. Rather, policymakers need to concentrate their concerns on how the public and private sectors collect, retain and share data from the devices.
"Privacy issues are important, but not as important as the applications of the technology," Koneschusky said. "It's erroneous to focus solely on the platform, because there are so many things that collect and share your data."
Cockrill cautioned against privacy concerns standing in the way of a growing industry, especially when data that drones could collect are already gathered by other technologies.
"We've been ignoring the fact that there are pole cameras for traffic and that there's satellite surveillance and that the government and private industry collects information on people," Cockrill said. That hasn't stopped the rush by 39 state legislatures to pass laws governing drones in one way or another, Cockrill noted.
Earlier this year in Washington state, lawmakers introduced bills that would restrict the use of unmanned aerial vehicles by state officials without a warrant. According to Cockrill, lawmakers were inundated by citizen calls supporting the legislation because it would protect citizens' privacy from unwarranted surveillance by government officials.
But Kevin Pomfret, the executive director of the Centre for Spatial Law and Policy, said he wasn't sure that drones necessarily had the capability to collect an additional level of privacy-violating data that other sources couldn't.
"I would argue that there's still an open question as to whether drones will result in a vast new amount of data collected," Pomfret said.
Pomfret conceded, though, that the quality of the data and images collected by drones could be better than that observed by helicopters or other manned aircraft.
In comments to the NTIA, the Information Technology and Innovation Foundation said new technologies do often generate privacy concerns, especially if they're not well understood by the public.
"Because UAS are still an emerging technology, privacy fears are likely to be heightened," authors Robert Atkinson, Daniel Castro and Alan McQuinn said in the comments. "Privacy is also highly subjective, so concerns will differ from one person to another."
The foundation went on to echo Cockrill and Pomfret's position, saying that the privacy concerns felt by citizens are platform-independent.
"Most, if not all, of the privacy concerns associated with UAS are not unique to the technology," the comments said. "NTIA should not attempt to create any UAS-specific rules that would put them at a disadvantage compared to other technologies."
The key though, Koneschusky said, was to not let the privacy concerns put a damper on the technological benefit and lower acquisition costs that drones can provide.
Brunson White, Alabama's secretary of information technology, acknowledged privacy concerns are an important issue but have been around for many years as surveillance cameras have become more common. White called the use of drones "a holy grail" for states, due to the economic and efficiency benefit that the use of the devices could potentially bring to state government operations.
State CIOs "have all got to get on the same page about this," White said. "We have to move forward, and try to make sure that we can move forward" on the use of this technology.
But as it stands today, states would need to apply for an exemption from the FAA to operate drones. Earlier this year, the FAA released its notice of proposed rulemaking for the commercial use of small UAS. Last week was the deadline for members of the public to file their comments. Now, the agency will move forward to issuing the rule after it processes and evaluates the comments.
The agency was congressionally mandated to have a rule in place by Sept. 30, but according to a report from the agency's inspector general last year, the FAA will miss that deadline.