New York's 'Crypto Task Force' seeks to balance economic development with public security
As steward of some of the public's most valuable and sensitive information, the state "can't ignore blockchain," says State Asssemblyman Clyde Vanel.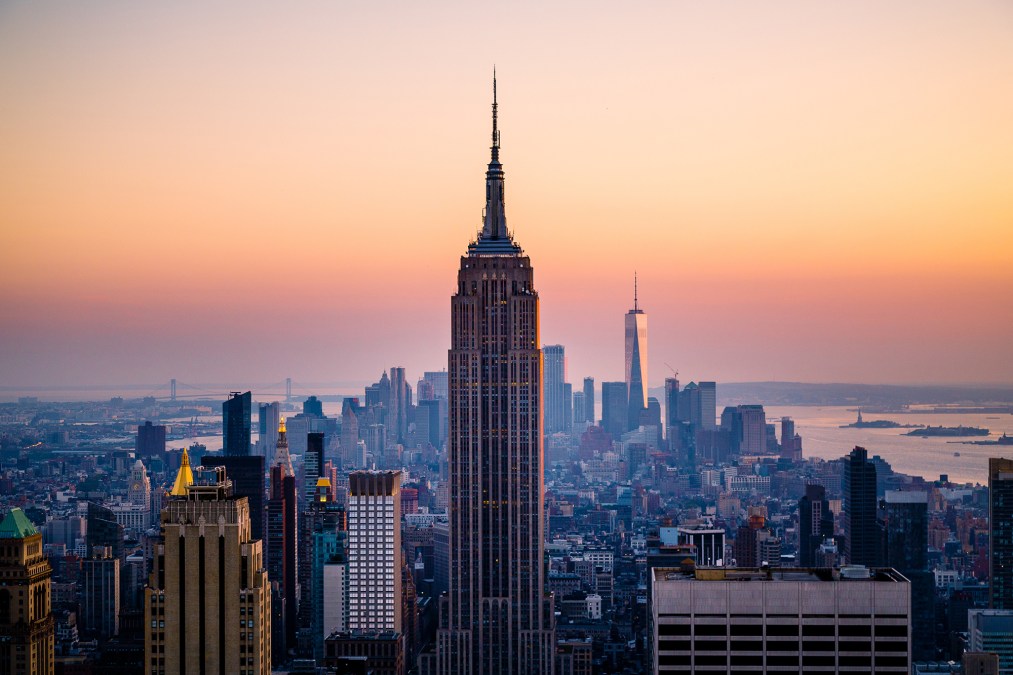 While cryptocurrency and blockchain have been Krazy-glued into the financial and technology industries for several years, many state governments are still figuring out how to regulate those technologies, and incorporate them into their own functions. Last week, New York Gov. Andrew Cuomo signed a bill forming a cryptocurrency task force to answer that question.
Clyde Vanel, the New York assemblyman from Queens who originally introduced the legislation and three other blockchain-related bills in 2017, told StateScoop there are many fundamental questions about cryptocurrency that remain unanswered where government is concerned.
Should it be treated as a currency or a commodity? Could New York allow people to make tax payments using cryptocurrency, as Ohio recently did? How should the government treat blockchain-based companies that use distributed ledger technology for purposes other than cryptocurrency?
The task force will consist of six state lawmakers and three gubernatorial appointees, who will be required to complete a report by December 2020. The law calls for a broad examination of the blockchain and cryptocurrency industries and markets operating throughout the state, including their effects on local taxes and energy consumption, among other concerns that the legislation leaves open for the task force to define.
Vanel, who said he was first made aware of bitcoin shortly after its creation a decade ago — and has since purchased some of the digital currency, saying his investments are "doing all right" — said it is here to stay and that government ignores new technologies at its peril.
"New York is the financial capital of the world," Vanel said. "We should lead in fintech regulations. As a government, we can't ignore crypto. We can't ignore blockchain."
In particular, the data-sharing and transparency features offered by blockchain present an opportunity that should be immensely attractive to government agencies of all stripes, Vanel said. He pointed to the 2016 New York City Board of Elections scandal in which 117,000 Brooklyn voters were improperly purged from voter rolls as a high-profile incident he thinks could've been prevented by blockchain's near-immutable public ledger. That case may be resolved, but government's need for a trusted form of record-keeping persists today, he said.
"When someone is born, that's recorded by the state," Vanel said. "When someone is married, when someone dies, that's recorded by the state. Many licenses are issued by the state. We are the holders of some of your most valuable information."
That central role of government to store, transfer, use and handle public data should generate interest in seeking the "most secure, efficient method to transact that most important information," he said.
Government's federated nature presents one of its most persistent challenges. It's common for agencies not to communicate or share data with one another, leading both to inconvenience for residents and inefficiencies or missed opportunities internally.
"People call me a couple times a week cursing me out to stop sending their mother mail because their mother died five years ago," Vanel said. "We still have dead people on the voting rolls."
Blockchain has potential solutions for all of these data-sharing challenges, Vanel said, and the task force will explore what those could be.
A handful of states have already tinkered around with blockchain in various pilot tests and limited use-cases. Delaware hired IBM last year to build a blockchain-based corporate filing system. Arkansas began testing a program last year that uses blockchain to track food packaging and distribution. Colorado and Connecticut each formed a working group like New York's last year. Illinois runs a blockchain program that has spurred research in real estate, identity and medicine.
New York's most visible contribution to cryptocurrency policy is BitLicense, a license created in 2015 for New York-based cryptocurrency businesses that has been criticized for being difficult to obtain and subsequently driving businesses out of the state. State lawmakers convened a roundtable earlier this year to explore the possibility of reforming the law, and the idea of reform has been raised again by lawmakers since, but Vanel told StateScoop "that isn't happening."
Vanel said such a license is necessary to protect consumers from having their funds stolen from cryptocurrency exchanges that have not been properly secured. More than $15 billion in bitcoin alone has been stolen from exchanges since 2013, according to one online list. But he acknowledged the perception of BitLicense as being a "heavy-handed" regulatory approach.
"We don't want people to have their stuff hacked if they're operating in our state," Vanel said. "On the other hand, we also want investment, businesses and companies — we want the good companies to survive in New York. We have to have a regulatory regime that balances those two interests."