Crypto's crash tamped down mayors' hype, but cities are still chasing it
Bitcoin has lost half its value, but many cities are still looking to embrace cryptocurrency, even if there's not really a good use for it.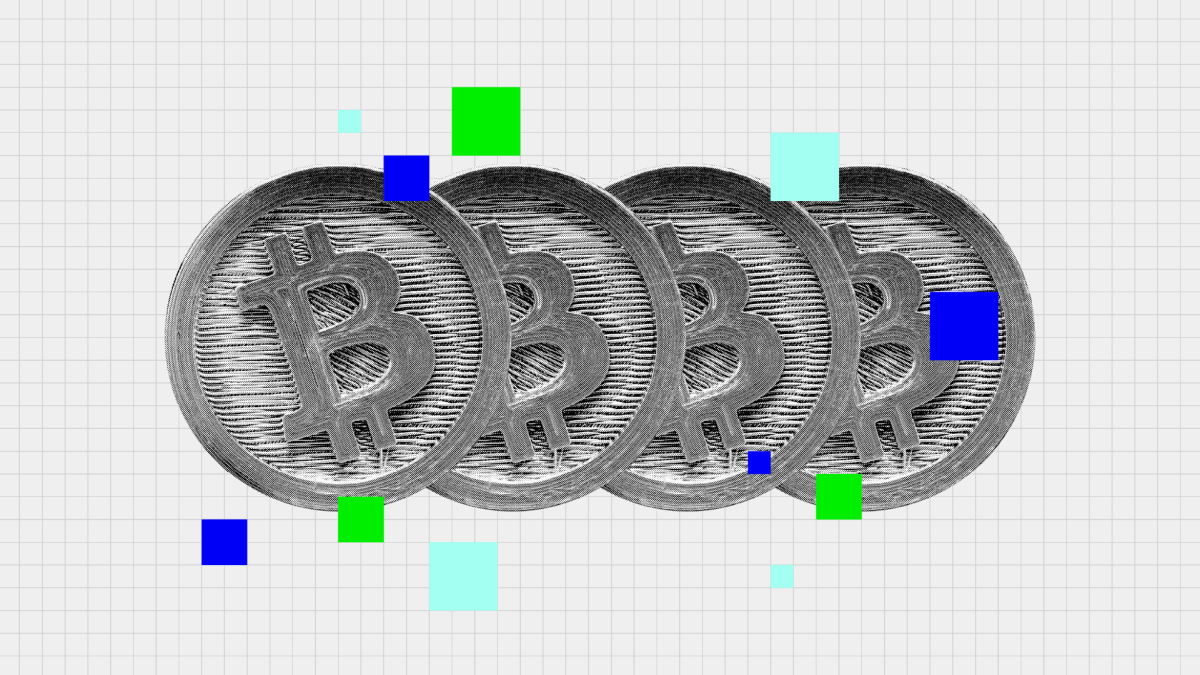 When Miami's Francis Suarez took over the U.S. Conference of Mayors in January, he encouraged his fellow municipal leaders to join a "crypto compact," promising that assets like bitcoin could provide easier access to financial services for low-income and unbanked residents.
Suarez, who's staked his reputation on cementing his city as a global hub for cryptocurrency had a receptive audience: Cleveland Mayor Justin Bibb, a self-acknowledged crypto owner, called the pitch "spot on." New York Mayor Eric Adams, just a few days into office, was boasting of plans to buy bitcoin and ethereum with his first few government paychecks. And New York, Philadelphia and Austin were all weighing the possibility of following Miami into business with CityCoins, a company that mints bespoke coins meant to raise money for their respective towns.
Many city leaders spent 2021 looking for ways to take advantage of a soaring cryptocurrency market, seeing a highly speculative and largely unregulated asset class as not only a lure for the tech and financial services industries, but as a new revenue stream for their governments. Bitcoin even climbed above $68,000 in November, around the time Suarez was detailing plans to distribute a MiamiCoin stash that was then worth $21 million.
But in the intervening months, bitcoin has dropped by more than half, dipping as low as $26,000 in recent weeks. It hasn't entirely zapped the hype in city halls, but some cities have become a bit less chatty about their cryptocurrency prospects.
"It seems for the most part everyone's trying to stay a little quiet," said Tonantzin Carmona, a Brookings Institution fellow who's been critical of cities pursuing cryptocurrency endeavors. "It's all over the news, so it's not as if they're unaware."
'I don't even know what they're trying to solve'
Since crypto's descent began, Philadelphia has formally backed off its plans to engage with CityCoins, citing market volatility and a lack of obvious use cases. That decision came just a few weeks after city Chief Information Officer Mark Wheeler told StateScoop the project had received Mayor Jim Kenney's blessing. (Wheeler, who earlier this year told the New York Times he had even stopped listening to the morning news in favor of crypto-themed podcasts, did not respond to requests for comment.)
And while CityCoins is still planning to launch themed tokens for Austin and New York, there's much less hype in those cities than what happened in Miami, where Suarez in February said the city was able to withdraw $5.25 million to fund a rental-assistance program. The Austin City Council in March passed a resolution exploring whether the city might accept payments in bitcoin and other digital currencies, including a "local complementary currency." Members did not reply to requests for comment.
As for New York, Adams still continues to tout the city's status as financial center for why it should be a cryptocurrency magnet — "this city can be at the forefront of these emerging new sectors," a City Hall spokesperson said recently — but his own investments have taken a beating, dropping by roughly 30% since he spent those first three paychecks.
But rather than chase market swings, critics like Carmona say cities should be taking more methodical approaches to emerging technologies.
"My view is government officials should be taking more of a human-centered approach in their policy making," she told StateScoop. "They should be listening to constituents, the constituents' pain points and then finding the solution."
Crypto, she said, does not fit that model.
"With crypto, it seems like we've put the cart before the horse, that mayors are looking for problems to solve," she said. "More specifically, they're trying to find the use case. Because right now, the major use case is speculation. I don't even know what they're trying to solve."
Nor is Carmona sold on arguments that cryptocurrency opens pathways for marginalized communities to access financial services. In addition to the technology required to operate a digital wallet, crypto poses other barriers to entry, notably a lack of widespread acceptance by real-world vendors, fluctuating prices and transaction fees that can swell depending on the value of a trade and overall market volume. The crypto industry also has a growing fraud problem, with an estimated $1 billion lost to scams between January 2021 and March 2022.
"That is scary. And there are no consumer protections," Carmona said.
'A way to set themselves apart'
But even amid the critics and toned-down hype, more cities are forging ahead with their crypto plans. On April 26 — a day bitcoin plunged by nearly $2,000 — Fort Worth, Texas, became the first U.S. city to mine cryptocurrency from within a government building when Mayor Mattie Parker switched on three mining rigs inside the IT department.
The move, according to a press release from the 38-year-old mayor, was made to turn Fort Worth into a "tech-friendly city." But Parker's office declined to comment further, instead referring StateScoop to the Texas Blockchain Council, an industry group that aims to further stoke the crypto industry's growth in the state and has donated the three Antminer S9 computers that are now crunching equations around the clock in Fort Worth City Hall.
"The city was looking for a way to set themselves apart," said Lee Bratcher, the council's founder and president. "At the very minimum, it was a good exercise for their innovation muscles."
Similar to MiamiCoin — which is cultivated by private investors, with a portion going to an account that can only be accessed by Mayor Suarez's government — Bratcher sees Fort Worth's new endeavor as not bringing any financial risk to the city.
"They don't have any money at stake," he said. "They can mine it and convert it directly to dollars or they can hold it."
Under the program Parker launched, Fort Worth could periodically cash out some of the bitcoin it raises to fund technology education programs in city schools. But there's no guarantee of a windfall.
"It could lose a lot of value," Bratcher said. "There's no guarantee it'll increase this year. It may end the year down or worse."
But crypto's risk is outweighed by its popularity, Bratcher said, pointing to a poll his group commissioned, which found bitcoin has a "net +10" favorability rating among Texans (though one-third of respondents said they had no opinion). His poll also found bitcoin to be broadly popular among Blacks, Latinos, people younger than 55 and respondents across party lines.
While the Texas Blockchain Council may donate more mining rigs to more cities in the future, Bratcher said he's not pushing anyone to invest individually.
"We lead off that this is not financial advice," he said. "This is something the city has chosen to do. It would be much more scrutinized if the city were to buy bitcoin with public dollars."
Nothing but code
There have been other developments since Fort Worth. Chicago Mayor Lori Lightfoot last month celebrated the opening of a new headquarters for FTX, a major crypto exchange, that came with a program giving 100 low-income residents $500 monthly payments and financial literacy lessons. But Carmona, who once worked for the City of Chicago, noted those payments will come in the form of an FTX-branded debit card. He worried it could lead to "predatory inclusion."
"Marginalized communities are previously defined access to a good," she said. "All of a sudden they're given access, but it comes with conditions that compromise the benefits."
Meanwhile, Miami's Francis Suarez said at the World Economic Forum in Davos, Switzerland, last month that he continues to convert his paychecks into bitcoin and that he was unperturbed by its steep drop — or the fact that MiamiCoin has lost 95% of its value over the last nine months.
Critics say that should bring the crypto mayors a bit of perspective.
"Cryptocurrencies aren't based on anything other than code," Carmona said, "and the fact that we're relying on people finding it valuable? What happens when no one does?"