Illinois state government is embedding itself in the world of blockchain tech
Eight months after an announcement that the state would aggressively pursue technology to improve electronic record keeping and transactions, the state's first blockchain business liaison says the program — and its community network — is growing.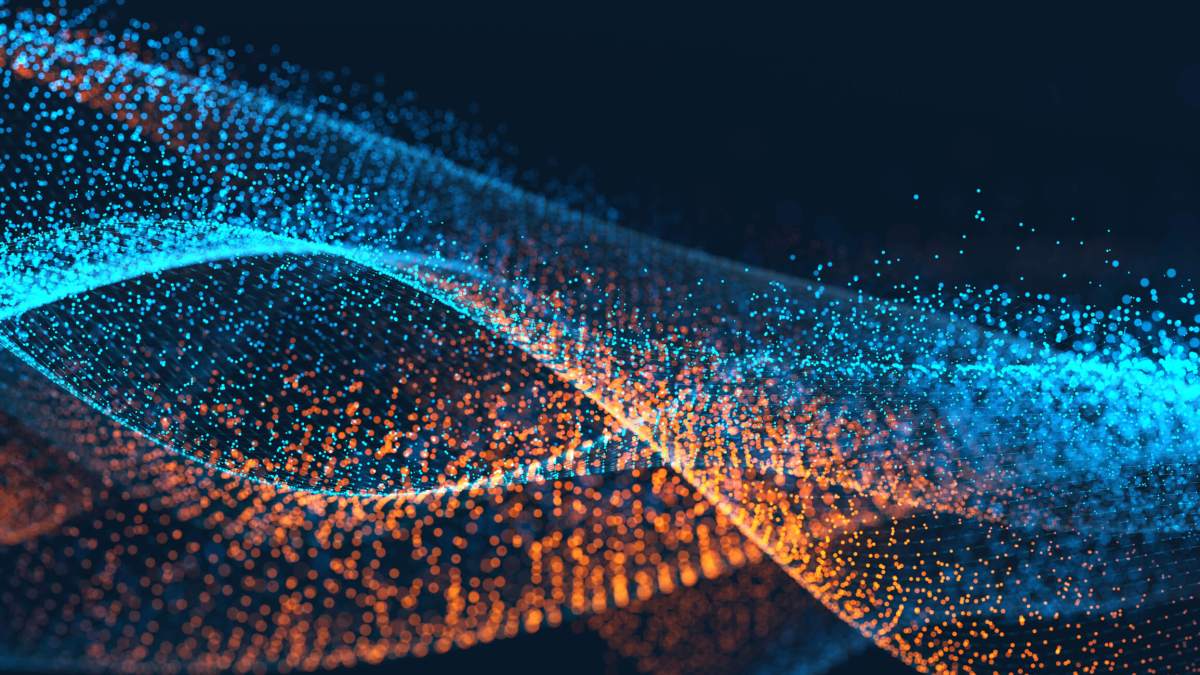 When the State of Illinois announced in November it was launching a blockchain initiative designed to engage the community, support the market and find new uses for the technology within government, it sounded like an ambitious proposition. The global community that initially coalesced around the technology — which is at the core of cryptocurrencies like bitcoin — can be fanatical and is often predicated on circumventing government, not helping it. But months later, Illinois officials report "incredible" progress.
On Monday, the state closed the window for submissions on a monthlong hackathon that garnered entries from 107 students, but that's just the most recent component of an already expansive program. Illinois also collected more than 20 responses from large and small technology companies following the Department of Innovation and Technology's (DoIT) release of an RFI last year. An intergovernmental agreement (IGA) between the state and Chicago's Cook County prompted one of five pilots now underway to explore new use cases for blockchain code, which is also known as distributed ledger technology and has potentially wide use for securing and verifying digital transactions and records of all types.
But mostly, Illinois is spending a lot of energy listening to the community to figure out how government should fit in.
Jennifer O'Rourke, the state's first blockchain business liaison and deputy director of the Office of Entrepreneurship, Innovation & Technology within the Illinois Department of Commerce, told StateScoop her position is "fun" but also has established "a direct touchpoint" with the community.
"Instead of just looking to sit in government and from a distance try to understand what we can do to support the community, we have jumped in there, rolled up our sleeves, got our hands dirty, and we're talking to these people every single day," O'Rourke said.
The people she's talking about are the students who participated in the recent hackathon, the professionals who are partnering on the state's pilots and the enthusiasts who are meeting with the state at programming and educational events it puts on. Illinois recognized early that its role wasn't to tightly govern the space, but to draw on a deep well of community interest. There are people who get really involved in their hobbies, and then there's the cryptocurrency community, whose collective narrative is that a transition away from paper-and-plastic currency could restructure the global economy and unshackle a public unwittingly enslaved to the Big Four — the dollar, yen, British pound and euro.
One reddit user commented last year: "I'm starting to think that Bitcoiners are becoming the financial equivalent of doomsday preppers."
"I would almost call it a spiritual or religious kind of sentiment to people's passion about their respective crypto protocol," O'Rourke said.
A document issued by the state's Department of Financial and Professional Regulation (IDFPR) last year guided the state to its current "light touch" approach to blockchain regulation. Illinois made that decision as a direct result of seeing what had happened when New York State tried to put firm regulations around cryptocurrency transactions, O'Rourke said.
In 2015, the New York State Department of Financial Services began requiring businesses accepting cryptocurrencies to apply for a BitLicense, a type of business operating license. Dozens of companies left the state as a direct result of the policy and as of this January, only three such licenses had been issued, according to CoinDesk.
Though New York's regulations were aimed only at financial transactions, Illinois interpreted the tale more broadly as it aimed to work more closely with the blockchain community. When Illinois' initiative was first announced, IDFPR Secretary Bryan Schneider said: "As our mother used to tell us, we have two ears and one mouth, so we think it's important to learn about this technology before we start figuring out how to regulate it."
Beyond lessons learned in New York, Illinois has studied several other states, including Texas, Kansas, Tennessee and North Carolina, to form its policies. Nearly 40 states participated in a June webcast hosted by the National Association of State Chief Information Officers (NASCIO) showcasing Illinois' work. State officials say their talks with experts now extend internationally.
The five pilots undertaken by the state include the areas of land title registry, academic credentials, health provider registries, energy credit marketplaces and vital records. The state's idea is that if it can figure out blockchain, there are a lot of record keeping and transaction processes that can be made more secure and more reliable.
State Chief Technology Officer Mike Wons told StateScoop that testing these five use cases at once is "a horse race" that will allow their partners in the private sector to discover quickly which of these concepts are tenable.
"We're trying out five different use cases, with five different platforms and five different technologies in five different segments of government," Wons said, adding that there are lots of technological gaps that remain to be filled by the market.
The state is doing its part to fill those gaps. Illinois will post all submissions to the recent hackathon to Hackathon.io, O'Rourke said, and next week judges will name the top three winners. The entries are being used as a starting point to stimulate the market. The state's overarching role in blockchain is that of a convener or matchmaker.
"When we think about what these submissions mean, we're really excited about identifying this talent and then working with them directly to think about employment opportunities and talent pipeline for our distributed ledger technologies community and also to better understand what are the gaps they've identified through this process that need to be resolved," O'Rourke said.
The state's first pilot concluded in May, a project between the Cook County Recorder of Deeds and several private and legal partners to design "a real estate conveyance software workflow that can be a framework for the first legal blockchain conveyance in Illinois," according to a report from the office. The project, the office says, was also undertaken to learn how changing state and local laws might encourage the use of electronic-only legal documents. Though the project was partially successful, in that the participants designed the system they had set out to design, the report alludes to a disagreement with between the office and technical partner, velox.RE, a technology startup based in Orange County, California.
"Though much work was put into designing this software-based workflow, velox.RE ultimately chose not to perform a legal transaction in Cook County," the report reads.
O'Rourke said the state is now looking for a new partner to continue the "second phase" of the pilot and perform the transaction that proves the technology and allows the state to continue serving in its neutral convener role.
"We're kind of like Switzerland," O'Rourke said.
Further announcements on the state's pilot projects are slated for later this year.