Geographically coordinated: How GIS is evolving within state government
As technology grasps a growing number of government operations, geospatial officers find themselves drifting closer to the center of IT.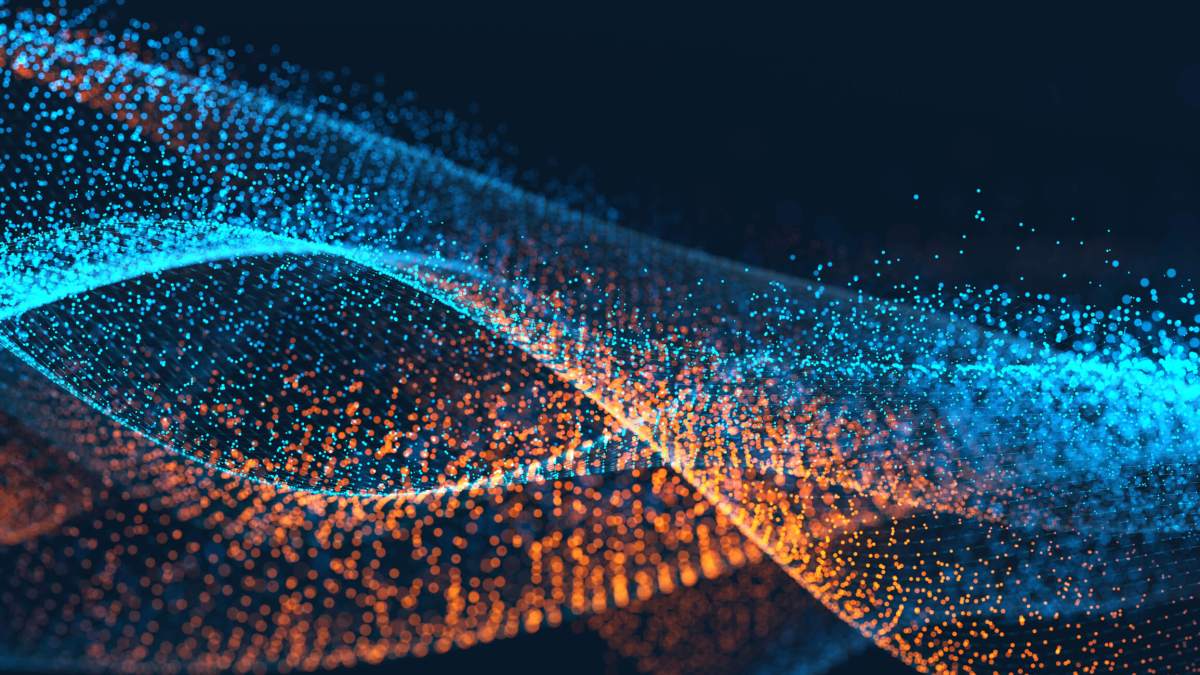 Ancient conquerers sensed it. Captains of industry knew it. The modern real estate industry refined it. And digital technology confirms it: Location is really important.
Google noted in an April 2015 blog post that the "near me" search term had doubled since the year prior and increased in popularity 34-fold since 2011. A growing data sharing ecosystem powered by the internet, more sophisticated search algorithms and a global smartphone phenomenon had begun feeding an appetite for location data that had always been there. What was once a dusty backroom practice of dealing with geospatial data and geographic information systems (GIS) is quickly becoming one of the most integral technological skill sets, inside government and out.
In state government, the lead GIS official's role has traditionally been one of a data librarian, a facilitator, and — perhaps most of all — a coordinator of all the parties that have data to share or that could potentially benefit from its use. But the role's growing overlap with traditional IT is changing how the GIS function works and how government has come to regard spatial information.
Bert Granberg, director of the Utah Automated Geographic Reference Center told StateScoop that, "In general, their responsibility is to best position the state at the intersection of mapping, technology and open data."
Within the last 10 years, the role has increasingly come to include coordination efforts across a growing cohort of agencies, departments, and local government organizations that have more data and more technology than ever before.
"The one thing that's always been true about GIS is it's very hard to be successful going it alone," Granberg said. "You can just not possibly hope to create all the information you need to do meaningful analyses or communication of information. Coordination has always been extremely vital."
As the general advancement of technology spurs creation of new types of geospatial data and old GIS functions become more automated and less time consuming, the role of those charged with watching over it all evolves, too.
"Now we're seeing more coordination efforts to do things like invest in aerial photography, so you're building partnerships between transportation agencies, and public safety, and natural resources, trying to get them to kick in and fund aerial photography or elevation data or something they all jointly benefit from but might not be able to make that investment themselves," Granberg said.
Those closest to the technology told StateScoop there's no denying it — as IT advances, GIS is coming along for the ride.
Science first
One of the most obvious indications that GIS is evolving in government is where its users can be found within a given organization.
Some states have laws mandating how GIS works. Other states are informal collaborations. Sometimes tradition has left GIS in a department of natural resources or other times a nonprofit takes the lead. While every state is different, there is an overall trend toward GIS heading toward the center of the organization — just like IT — so everyone has easy access to its value.
Joanne Markert, Washington state GIS coordinator within the Office of the Chief Information Officer, told StateScoop she's watched as GIS has entered more casual use and by a wider variety of personnel in government.
"20 years ago, when I was first starting off [in GIS], it was very much a server-based environment," Markert said. "And then it all went into what we're all more familiar with — with Windows, being object-oriented, more clickable, and what that allowed was the technology to get into the hands of what I would call practitioners or subject matter experts."
GIS has followed a path similar to many other technologies, in that it began as esoteric, but its undeniable utility lifted it to the surface.
"It was no longer just the GIS specialists who could do the work and analyze maps and patterns," Markert said. "It was people who might be working in stream restoration or it might be grant managers or someone like that."
Anne Johnson, GIO at Alaska's Department of Natural Resources, is among those who don't necessarily think of themselves as IT staff, but increasingly find themselves confronted with technical challenges.
"I actually majored in wildlife and used GIS as a tool to help with wildlife analysis and studies," Johnson said.
The mainstream success of GIS has confronted those like Johnson with changes that she says are good for everyone.
"It's changed from, 'We have no idea what you're doing, but tell us what you need and we'll set it up for you,' to more understanding how the infrastructure for geospatial data sets actually work and a desire to provide that on a statewide level," Johnson said.
Alaska, now amid its first organized attempt at IT consolidation, may include GIS in that effort, Johnson said, but she's not sure yet how that will unfold. One thing she said she is sure of, though, is that within the last several years, the state's IT office has begun supporting GIS in a major way.
One of the reasons IT and GIS are growing closer, said Jon Gottsegen, Colorado's chief data officer and GIS coordinator, is because the disciplines share common goals.
Gottsegen, who serves from under the Governor's Office of Information Technology, found himself centrally positioned within state government after an IT consolidation. Originally, Colorado had planned to consolidate GIS services just like it had IT, he said, but because GIS personnel are less like computer scientists and more like scientists who happen to use computers, they decided against it.
'Masters of our own domain'
"What that ended up doing was provided me the opportunity for me to utilize the IT framework, the IT architecture and resources to provide these resources to other agencies," Gottsegen said.
Though the reporting structure for GIS wasn't changed, Gottsegen found himself providing GIS services as a central service provider, just like IT. And so he found himself with many of the same challenges and concerns that IT offices face.
"How do you distribute that data? We have to think creatively about how we disseminate the magnitude of that data. There's questions of data security. We've always thought about public data, but as more and more people get into GIS, they're going to have to start dealing with the different security levels of the data," he said. "Maybe it's HIPAA, maybe it's federal tax information that's subject to all kinds of security restrictions and IRS codes."
Becoming more closely aligned with IT and centralizing services is absolutely the goal in Ohio, said Jeff Smith, the state's spatial data infrastructure manager working under the Office of Information Technology.
"Putting the GIO under the CIO increases the exposure to state agencies and other agency CIOs and basically provides that foot in the door in terms of having access to those folks to look at coordinating geospatial activities across the enterprise, not just within a specific department as they have been in the past," Smith said.
Being inside the state's IT shop has provided a greater enterprise reach and also provided the GIS office with the benefit of learning from IT's mistakes and successes as it goes through consolidation, Smith said. But it's also presented new challenges that aren't necessarily positive, he said.
"Before we joined OIT, we were a standalone agency with little interaction with anyone. We managed our own servers — we were the masters of our domain, so to speak," Smith said. " As you move into that IT realm and the centralization of services, there's a significant amount of administrative oversight and access that you have to give up and you start working within the policies, rules and regulations that are imposed on an enterprise level instead of just a single division like we used to have."
Though part of these changes are just a learning curve, he said, there's an element of being more integrated that might never be completely resolved — giving up some autonomy is one of the costs of gaining that enterprise reach.
"We're getting used to it and we're working the kinks out. Making inroads into the IT community can be a little difficult. Typically they're a very closed shop and they're used to doing things a certain way, and understanding some of the nuances of GIS technology and how there are different requirements for permissions and administrative access and user rights that have to be developed — that's a growing pain."
While many state GIS officials are moving closer to IT, others — like Montana State GIS Coordinator Erin Fashoway — say they're comfortable with a little distance. In 2011, Montana's GIS office was removed from the technology office and consolidated within the Montana State Library, a unique arrangement. The move, which was prompted by a desire to eliminate duplicate efforts between IT and the library, was in some ways a boon for GIS, Fashoway said.
"One thing about being at the state library is that we promote access to information," Fashoway said. "[The move] helps protect that more than ever. This data is created with public dollars — it should be publicly accessible and so when you are in a library, you can't charge for anything like that and libraries make sure that data is available to their patrons and pretty much everyone in the state is a patron."
The library is a smaller organization than IT, she said, so there is sometimes more of a struggle for infrastructure support, but after revenue shortfalls prompted Gov. Steve Bullock to approve $97 million in budget cuts earlier this year, finding adequate resources has become a challenge for all state agencies. GIS is in high demand, Fashoway said, and so while autonomy is nice, there are other constraints.
"What we've seen over time is the need for more information, [and] technology is more expensive in certain cases, and there's just a bigger demand for more and more," Fashoway said. "And you start doing more and more and people start relying upon you and before you know it, you don't have much of a budget."
Apps of all stripes
GIS's growing symbiosis with IT could mean a bigger role in government's future. Smith says the future of GIS is to find more opportunities for coordinating with agencies, being smarter about structuring data, and looking for ways to inject location data into services already being offered.
Indiana CIO Jim Sparks said, overall, the role is growing more sophisticated.
"A few years ago, data creation and maintenance was the challenge," Sparks said. "What I see now is there's a transition away from the focus on the data. It's still important, but we've built a lot of data sets and we have processes to keep those data current. Now the process is shifting more to the applications that actually mine the value out of those data sets."
And though GIS grows more entwined with IT and the other agencies that seek its services, the discipline continues to cast a wide net. In Indiana, that takes the form of support from an incorporated nonprofit called the Indiana Geographic Information Council, another uncommon arrangement in state government.
The council's executive director, Philip Worrall, said the body allows the state to convene a diverse cross section of GIS practitioners and seize opportunities that government alone might miss.
"I have 34 elected board members from 14 different sectors and there's no one single sector that dominates the board or the conversation," Worrall said. "… Being outside state government, I can focus on lots of things, but I can also do things that our GIO within state government sometimes can't do. I can much more easily go after a small grant to do a pilot or research."
It was only a few years ago that GIS data was all locked away and only the experts could get at it, Sparks said — "now we've got all kinds of little apps that are very focused on their function that can be used by non-GIS practitioners."
The future of GIS in government follows a familiar template cast by IT — using a certain kind of expertise to help others do their jobs better. And though the job evolves, its core remains the same, he said.
"I think the most important role of the GIO," Sparks said, "will continue to be, as it always has been, a role of coordinator."