Connecticut installing wrong-way driving sensors that notify state police
Connecticut is installing new sensors along ramps to highways that notify state police of wrong-way driving.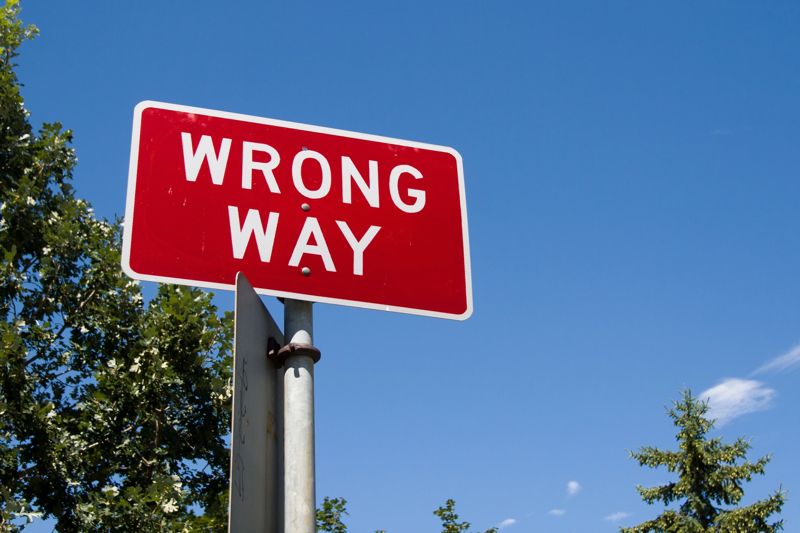 Last year, Connecticut started installing wrong-way driving sensors along ramps to major highways and roads, and the state has plans to install dozens more in the coming year with an added function that notifies state police about motorists driving the wrong way.
Gov. Ned Lamont announced the new technology on Friday as part of a new public awareness campaign by the Connecticut Department of Transportation called "One Wrong Move," a response to a recent uptick in wrong-way crashes and deaths, a DOT news release said.
There were 13 wrong-way crashes that resulted in 23 deaths in Connecticut last year, compared to four crashes in 2021 and two in 2020, according to the release. In January, state Rep. Quentin Williams was killed in a crash resulting from wrong-way driving, along with a 27-year-old woman who was driving the car that hit him, CT Insider reported.
The effort to begin installing the wrong-way sensors kicked off in July 2022, when Lamont authorized the release of $20 million in state bond funding for the state transportation department. Using motion sensors, the technology can detect a driver entering a highway ramp from the wrong direction. It rapidly flashes lights to notify them that they are driving the wrong way. It's operating at several high-risk ramps across Connecticut, including in the cities of Milford and Norwich.
The state transportation department plans to continue installing this technology in dozens more locations this year, and those sensors will add the ability to notify Connecticut State Police in real time. The department is also exploring additional mitigation measures, such as in-laid pavement reflectors, the news release said.
Connecticut is not the first to roll out tech to detect wrong-way driving incidents. Ohio rolled out a similar technology in 2019 using a radar-based system to curb wrong-way crashes. The City of Las Vegas and Nevada state government in 2019 partnered with Dell and NTT to run a pilot program that used infrared cameras and lidar-based sensors to track vehicles traveling the wrong direction down a one-way street.
"Wrong-way driving crashes are many times more likely to be fatal than other types of car accidents," Lamont said in the news release. "It's shocking how quickly the number of wrong-way driving incidents has been accelerating over these last couple of years. Reversing this trend requires a comprehensive approach that not only involves infrastructure upgrades using advanced technology – which we are doing – but also requires a heightened awareness by drivers every single time they are entering a highway. Drivers should look, and then look again to ensure they are going in the correct direction every time they drive."