Ohio hopes wrong-way radar system will reduce roadway deaths
State officials expect new detection devices and flashing signs around Cincinnati to cut back on the rare, but often deadly crashes caused by drivers going the wrong way.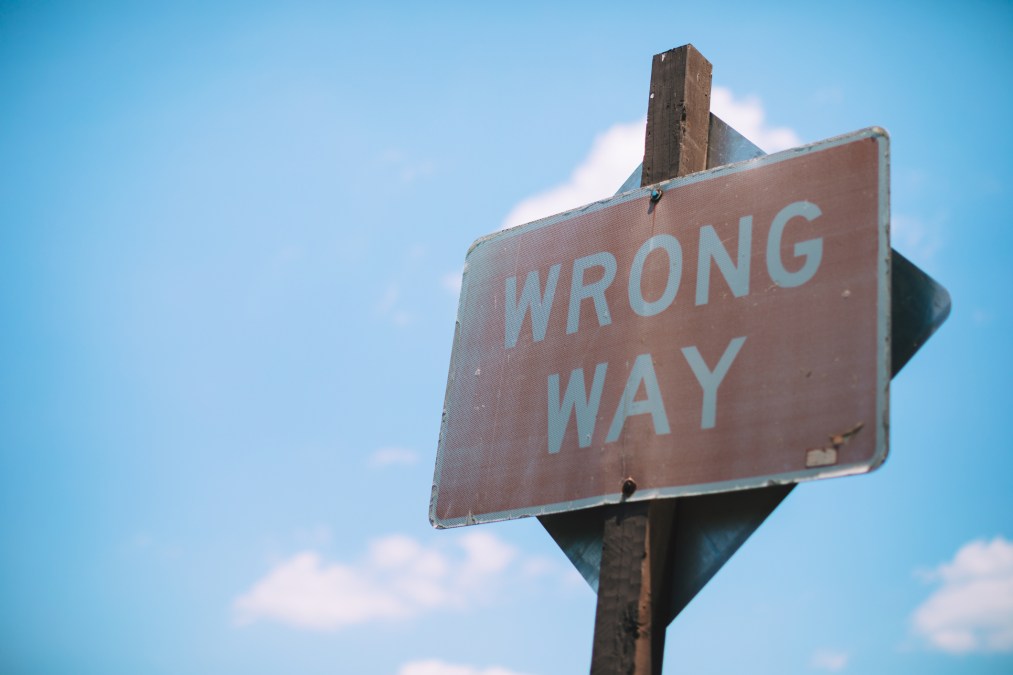 In an effort to reduce deaths caused by people driving the wrong direction on roadways, Ohio officials have announced the deployment of a new radar-based system never before used in the state.
The system, which was introduced last week by Gov. Mike DeWine and Ohio Department of Transportation Director Jack Marchbanks, will include 92 electronic signs and 82 detection devices at 23 locations around the downtown Cincinnati area. When the detection devices are activated, LED signs displaying the phrases "wrong way" and "do not enter" will begin blinking. Additionally, an alert will be sent to the Transportation Department's Traffic Management Center in Columbus each time a sign is activated.
Wrong-way driving accounts for a small percentage of traffic incidents, according to Ohio DOT statistics. In 2017, there were only 25 wrong-way crashes out of more than 300,000 collisions in total. Wrong-way driving is far more likely to be deadly, however. Of 1,180 roadway deaths caused by collisions in 2017, 16 were attributed to wrong-way driving.
In a press release, DeWine acknowledged the rarity of such incidents, but also noted the value of a new technology that could ultimately save lives.
"Improving our roadways to enhance driver safety is essential for improving the quality of life for people who live, work and travel in our state, and this project is an important step forward for Ohio," DeWine said.
Following a spike of wrong-way crashes in 2012, including one that led to the deaths of three Bowling Green State University students, Ohio lawmakers attempted to pass legislation that would have imposed a one-year license suspension for anyone found driving more than 500 feet in the wrong direction on a road, rather than the $150 fine the infraction carried. But state officials say most wrong-way incidents are caused by elderly or drunk drivers.
Last month, an Ohio state trooper and another driver were injured when several vehicles caught fire following a wrong-way crash.
To determine where the devices should be installed, state officials used data connected to past crashes, 911 calls, ramp traffic volume and the locations of businesses serving alcohol. The data collected by the new devices will be stored to further inform future policy decisions.
"Not only do these devices add another layer to alert drivers that they're driving in the wrong direction, they allow us to capture data about where these drivers are trying to enter our highways," Marchbanks said.
Less technological solutions — such as analog signs and road bumps — have been installed in recent years on highways ramps in the 17 Ohio counties that account for 82 percent of wrong-way incidents. It's unclear whether these modifications are effective, however, as the number of wrong-way collisions do not follow a consistent statistical pattern, according to the Ohio DOT.