Virginia becomes first state to partner in national anti-drunk-driving tech initiative
A new in-vehicle sensor can detect alcohol on the driver's breath faster and more seamlessly than existing technology.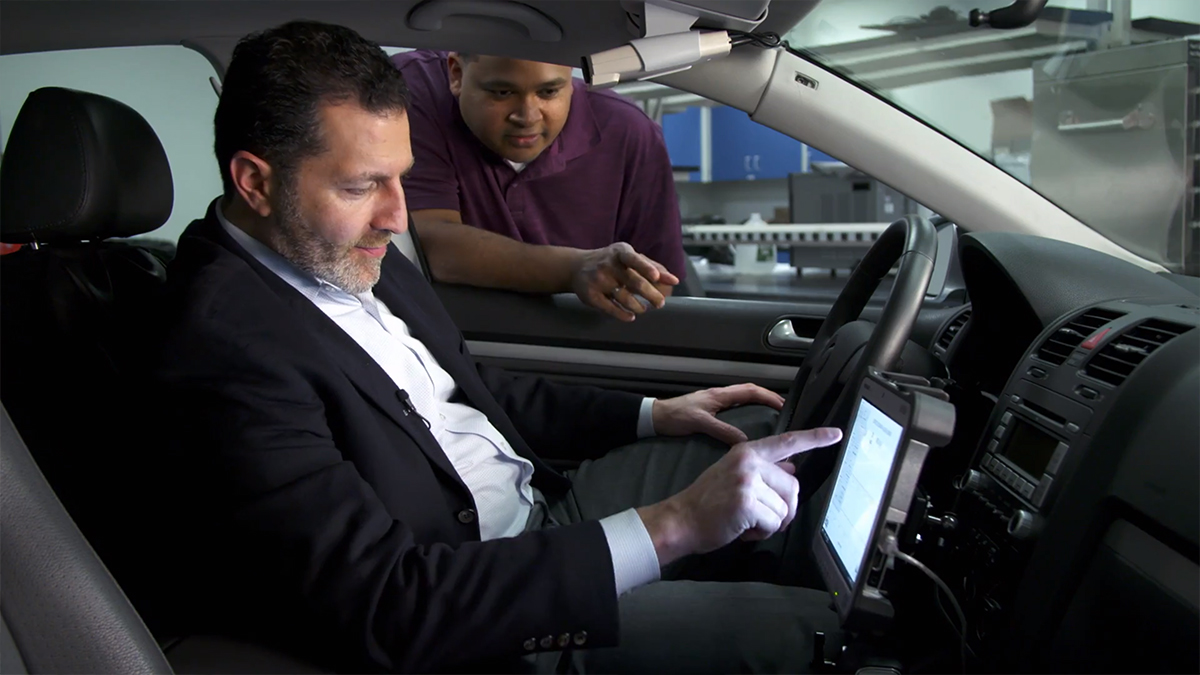 A national initiative to advance new in-car technology that prevents drunk driving is getting its first state partner, Virginia Gov. Ralph Northam announced this week.
The Democrat announced the partnership, which has now been underway for several weeks, between the state and a national program to continue research on an in-vehicle sensor that does not allow the engine to start if ethanol above a predetermined level is detected on the driver's breath. Unlike traditional blood-alcohol level sensors, the sensor is completely passive and does not require the driver to breathe into a tube and returns a result in less than one second.
Virginia is calling it the "Driven to Protect" partnership, which is a collaboration between the state and the national Driver Alcohol Detection System for Safety Program , a research and policy initiative led by the Automotive Coalition for Traffic Safety and the National Highway Traffic Safety Administration.
At a news conference Monday, Northam sat in a vehicle demonstrating the technology, which he says could someday become standard in all vehicles, thereby reducing drunk driving-related deaths.
"Virginia's leadership in both public safety and technological innovation makes us a natural partner to help deploy and implement this lifesaving technology," said Northam said in a press statement. "The Driven to Protect initiative will help combat drunk driving through innovative vehicle-based solutions that complement existing, tried-and-true traffic safety initiatives to save lives."
Last year, 248 people were killed and 4,430 were injured on Virginia roadways in alcohol-related crashes, according to the state Department of Transportation.
The governor's office reports that this work in Virginia began last month when the state partnered with James River Transportation, a local bus and charter vehicle service. The company equipped Ford Flex vehicles, used as part of its commercial fleet carrying passengers from Richmond International Airport and Norfolk International Airport, with prototypes of the sensor. Within the past three weeks the state says it's been able to provide 10,000 miles and more than 1,000 hours of testing.
The research continues a trend by Northam — who assumed office in January after serving as Gov. Terry McAuliffe's lieutenant governor in the previous term — to pursue technology both as an economic booster shot and a public safety tool. Northam, a medical doctor and former U.S. Army Major who treated evacuated wounded soldiers at a medical facility in Germany during Operation Desert Storm, has also said he's in favor of "smart gun" technology, noting that he "knows what assault weapons do to human beings."