Connecticut to install drunk driving sensors in DOT vehicles
The Connecticut Department of Transportation announced it's installing sensors in some state-owned vehicles to detect drunk driving.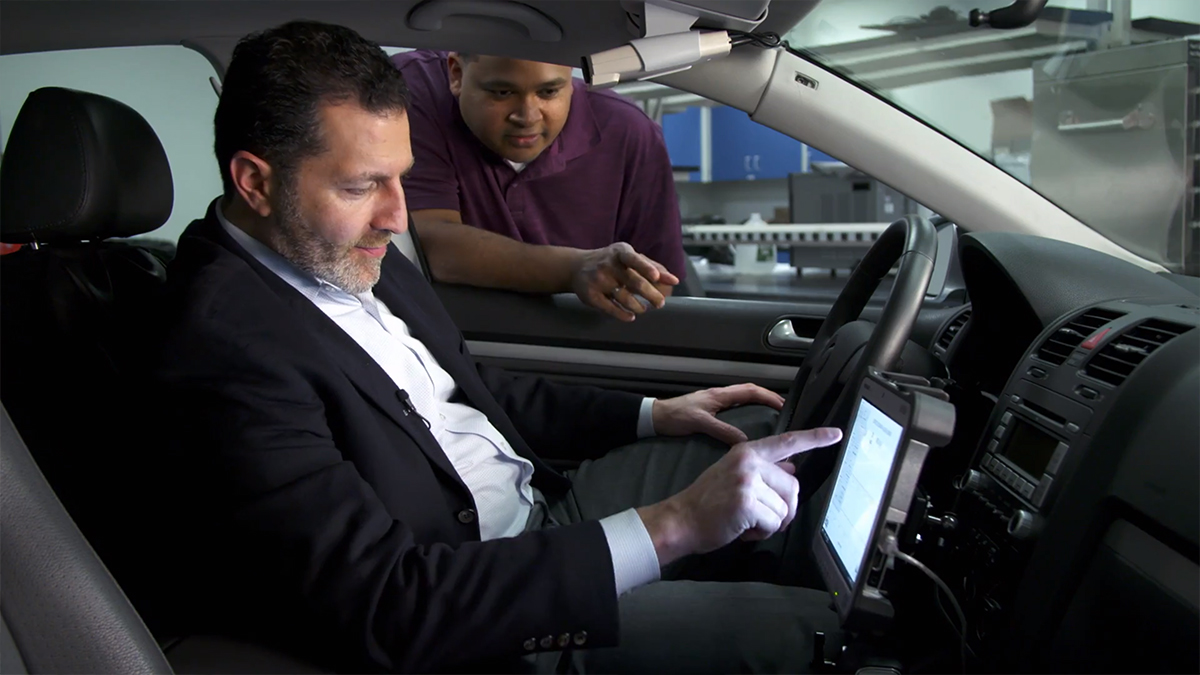 The Connecticut Department of Transportation on Friday announced it's launching a pilot program to equip vehicles with sensors that can detect drunk driving by testing the air — and it's starting with installing them in department-owned vehicles.
The pilot is a partnership with the research program Driver Alcohol Detection System for Safety — or DADSS — and is part of the program's Driven to Protect Initiative. It was announced in both a news release, and at Fairfield Ludlowe High School on Friday, where a student was killed by a drunk driver in 2020. The sensor technology is still in the prototype phase, but the release said it has been installed in the personal vehicle of state Transportation Commissioner Garrett Eucalitto and vehicles owned by the CTDOT Highway Safety Office.
Unlike a breathalyzer, the new breath sensor technology does not require individuals to blow directly into a tube. Instead, the sensors are installed on the driver's side dashboard, which allows drivers to enter the car and breathe as they normally would. According to the DADSS website, the system measures blood alcohol percentage in a driver's breath by taking take instantaneous readings.
The sensors can "accurately and reliably distinguish" between the driver's breath and that of any passengers, the website said. The announcement said data collected from transportation department's use of the sensors will be used to improve the technology, and in the future, DADSS plans to also outfit four CTDOT trucks with the sensors.
"Piloting in-vehicle alcohol detection technology is one step we can take to make a big difference," Eucalitto said in the news release. "I am proud to participate in this program to provide reliable data and feedback to DADSS. I hope this technology will be in all new cars one day, helping us to hopefully end drunk driving fatalities in our lifetime."
Eucalitto also cited Connecticut's high rate of drunk driving fatalities. The state's transportation department reported in August that 112 people in the state were killed in alcohol-impaired crashes in 2021, according to the release. These incidents accounted for 38% of all fatalities in the state.
According to the National Highway Traffic Safety Administration, 13,384 people died in drunk-driving crashes in the U.S. in 2021, a 14% rise from 2020.
"Many of these tragedies can be prevented through innovative technology that collects accurate data on blood alcohol levels and can slow or immobilize a vehicle," Connecticut Sen. Richard Blumenthal said in the news release. "The Driven to Protect Initiative will strengthen testing technology and raise awareness about its potential to save lives."
Connecticut is the third state to join the DADSS Driven to Protect Initiative, following Virginia and Maryland.