As cities regulate self-driving cars, questions remain
Self-driving cars are here. Cities and colleges are working on building them, and Google is testing them in several states. But regulatory questions remain.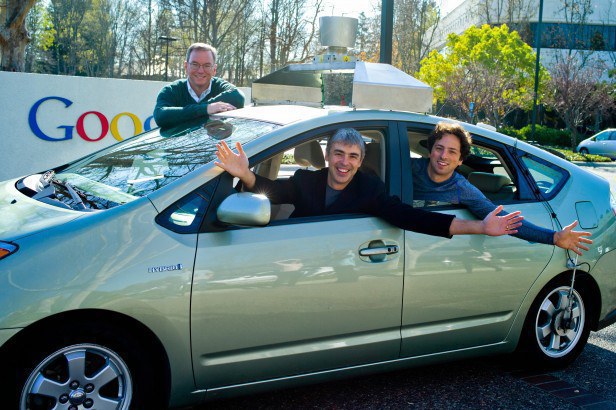 Autonomous vehicles, long considered the stuff of science fiction, are nearing their advent, experts say.
The legality of self-driving cars, however, remains ambiguous. Lawyers, government officials and tech innovators have consistently disagreed about everything from ethical considerations to the definition of what constitutes a "driver."
As state governing bodies attempt to decipher the current laws or write their own ones, local communities appear to be taking their own initiative.
In Greenville, South Carolina, the city council offered financial backing for engineering students at Bob Jones University to create a prototype for an autonomous golf cart. The plan, according to Bill Lovegrove, head of the university's physics department, is eventually to roll out a fleet of self-driving carts to shuttle people around the campus and community at large.
"Google cars are too expensive to use in local communities," Lovegrove said, referencing Google's efforts to build and eventually market a self-driving car. "Greenville is interested in promoting full taxi service with low-cost, autonomous vehicles."
The students developed the golf cart over six months and debuted it Monday at the Global City Teams Challenge, an international effort to develop and encourage the use of sustainable technology. They hope to develop their autonomous platform into a system that could be integrated to a local fleet.
Legal obstacles, though, remain difficult even in a small community. The team was consistently stalled by "bureaucratic hoops," Lovegrove said. Even when they received permission to test the cart on back roads, they needed a police escort.
Fred Payne, a Greenville councilman who has championed the Bob Jones project, is determined to pave the way for other autonomous driving ventures.
"We need to do what we can to support these efforts," Payne said. "There are naysayers out there, and what we need to do is not listen to the ones who say it can't be done and — we've got people who are doing it."
In Greenville and beyond, people are creating functional autonomous technology, and one thing is clear: It has the potential to make transportation safer and more efficient.
The numbers are compelling. Google estimates that the cars will save $400 billion in accident-related costs and an additional $100 billion in wasted fuel annually. A Columbia University study recently posited that a fleet of 9,000 autonomous cars could replace every cab in New York City, reducing wait time and cost.
And in a statement to the Securities and Exchange Commission Wednesday, Google co-founder Sergey Brin argues that self-driving cars could also save lives.
Almost 33,000 Americans were killed in car accidents in 2013, according to the U.S. Department of Transportation Fatality Analysis Reporting System. Globally, the figures are significantly higher. The Association for Safe International Road Travel estimates that nearly 1.3 million people die in crashes annually, an average of 3,287 deaths per day. Comparatively, deaths resulting from violent conflict in the 21st century have averaged at 150 per day, based on a study by the Peace Research Institute in Oslo.
"The goal is to make cars capable of driving themselves entirely without human intervention," Brin said in the statement. "We hope to make roadways far safer and transportation far more affordable and accessible to those who can't drive."
Google's autonomous vehicle program started in Nevada in 2012, after a vigorous lobbying campaign persuaded the state government to pass legislation to make it the first state to allow driverless cars. Since the Nevada program's launch, four other states have followed suit, and Google's fleet consists of more than 100 vehicles that have driven nearly 2 million miles of roadways in the western U.S. The company announced recently that it would begin updating the public regularly about their cars' safety record.
Equipped with an array of high-tech sensors, cameras and state-of-the-art computing systems, the driverless cars can operate more safely than a person, according to Google. Through the technology, the company intends to reduce accidents globally by 90 percent. Brin did admit in a press conference Wednesday that the vehicles had been involved in 12 traffic incidents, though he said the majority of these were the fault of human drivers — eight of the incidents occurred when drivers rear-ended the Google vehicles at stop signs.
The technology is not without opponents. Of the 14 other states that have considered autonomous vehicle legislation, nine have failed to pass laws allowing for driverless operation, including Colorado, Arizona, Louisiana and New Hampshire.
This map shows states that have considered, dismissed or legalized self-driving technology. (Map by Bryant Smith)
Skeptics across media have argued that using driverless cars could cut jobs and hurt the insurance industry. Some say the vehicles also could be vulnerable to hacking. But Bryant Smith, a professor of law at the University of South Carolina and an expert on autonomous transportation, said such claims carry little weight.
"There is a tremendous amount of sensationalism surrounding self-driving cars," said Smith, who previously worked as a transportation engineer. "This stems from the widespread notion that the technology is 'ready,' the corollary being that there must be something preventing it from being implemented. The technology isn't ready."
Smith dismissed the controversy surrounding self-driving cars as hype. He cited the theory that autonomous vehicles will ravage the insurance industry as an example.
"Liability will create issues, but not require fundamental restructuring. There will always be hail, scratches and crashes caused by human drivers. It's by no means an impending crisis."
Other critics have argued that robotic driving will result in the unemployment of cab drivers, another theory that Smith debunked.
Interestingly, cab drivers seem to agree.
"I am not concerned," said Mohamud Samantar of the Washington, D.C. Taxi Operators Association Leadership Council, a union that comprises the bulk of the district's cab fleet and is backed by the 1.4 million-member International Brotherhood of Teamsters. "We will see what happens, but I am not concerned."
Indeed, the party most consistently opposed to self-driving car legislation is Google itself.
According to Smith, a combination of state bureaucracy and a lack of legal understanding has resulted in the majority of successful regulatory bills hindering, rather than helping, autonomous testing. That's because, contrary to popular belief, autonomous vehicles are not specifically illegal in most states, Smith said.
In Michigan, which has passed legislation legalizing self-driving cars, testing was taking place before the law was put into effect. Now that Michigan is actively regulating testing, Google faces a number of restrictions they did not previously have to account for.
Rules governing driverless cars also can vary widely from state to state. New York, for example, mandates a driver to have at least one hand on the steering wheel at all times. In many states, even the definition of "driver" is not uniformly defined as a human operator.
Nevertheless, innovation continues, and figures like Greenville's councilman Payne remain optimistic that determination will triumph over legal ambiguity.
"It's autonomous travel," Payne said. "It's the wave of the future."