How autonomous-vehicle companies and cities have learned to work together
Self-driving cars and delivery bots are becoming more advanced, but are cities and their residents ready for them?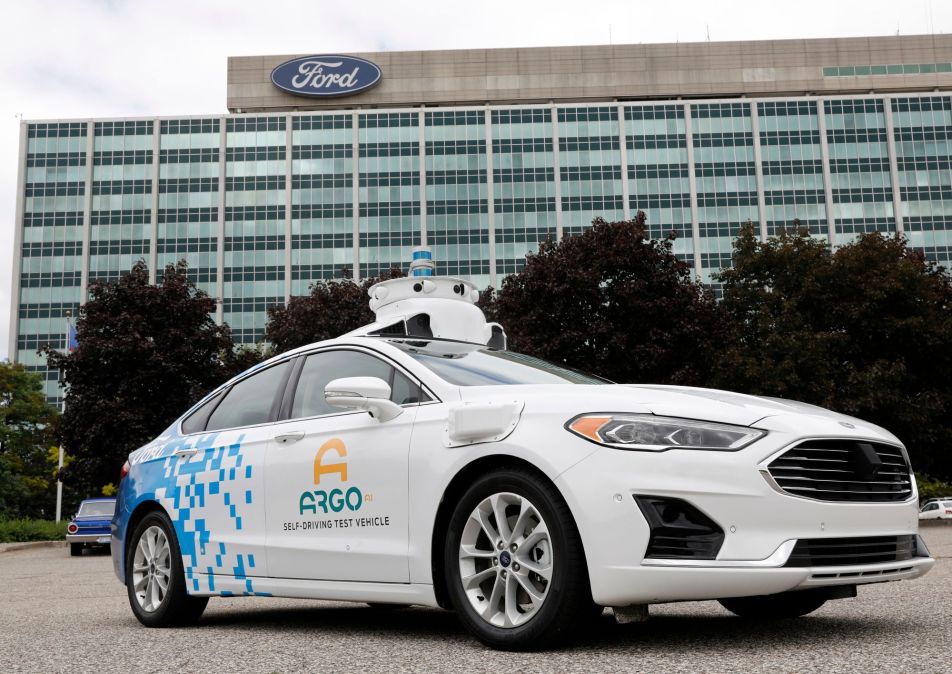 Functional and safe autonomous vehicles have been in development for a long time, but only in recent years have a small number of cities cautiously welcomed these self-driving vehicles onto their streets.
As more pilot projects take place, cities better understand of the challenges and opportunities that autonomous vehicles present. Companies in the autonomous vehicle space, too, are learning how to identify cities and regions that will be most receptive to testing their technology.
"There's a really extensive selection process," Ellie Casson, head of city policy and government affairs at Waymo, the autonomous vehicle unit of Alphabet, said last week at the Smart City Expo USA in Miami.
The learning process
In addition to physical environments, climates and terrains, Casson said she and her colleagues have to consider how the residents might respond to autonomous vehicles. Waymo and other autonomous-driving vehicle developers run their own ride-hailing services, making potential revenue another consideration in choosing cities.
Once a location is selected and agreed upon for testing, the learning process begins, Casson said. At first the autonomous vehicle is overseen by a human driver who will take over if the technology encounters challenges. Then, depending on local laws and public reception, the human driver may be removed, Casson said. In Arizona — where a pedestrian was once fatally struck by a vehicle being tested by Uber's now-defunct autonomous division — Waymo's ride-hailing service now offers fully autonomous rides through Phoenix. (Mayor Kate Gallego was recently spotted getting out of one.)
Miami-Dade County, Florida, is now more than four years into a partnership with Ford to test the feasibility of launching a fleet of self-driving cars for ride-hailing and meal deliveries.
Carlos Cruz-Casas, chief innovation officer in the county's Department of Transportation and Public Works, told the Smart City Expo crowd how the experiment had led to some surprising realizations.
He said the partnership with Ford and Argo AI, a self-driving technology developer, initially focused on developing riders' experience, but over time shifted to studying the needs and reactions of pedestrians, cyclists and drivers who encounter these cars.
"The car with the little tiara on it is probably the best driver in Miami-Dade County," Cruz-Casas said.
But he added that it's important to talk with residents to understand how they feel about the autonomous vehicles.
The pizza conundrum
The development has also prompted Miami-Dade to start considering what new infrastructure it'll need to adapt to fully operational autonomous-vehicle services.
"If the pizza delivery guy is no longer going up three flights of stairs to get the pizza to your door, that means you have to come down to the street," Cruz-Casas said.
More curbside interactions could require cities to redesign street features like sidewalks, he said. The data collected by autonomous vehicle developers could affect roads in other ways, Cruz-Cassas said. Speed limits, for example, could be reviewed and made more adaptive.
"Washington Avenue" — a major road in Miami Beach — "could be 10 miles an hour when it's late at night and people are walking and going to restaurants, but 30 miles an hour when nobody's around," he said.
But having technology on the streets doesn't necessarily mean that a city's infrastructure is ready to support it, Cruz-Cassas said. Governments and autonomous-vehicle developers will have to play nice together if the technology is ever going to become more than a novelty, Cruz-Cassas and Casson, the Waymo executive, both said during their talk.
"That playbook has been tried, and cities are wise to it and hate it," Casson said. "On the other hand, we also need cities to be willing to work with us and recognize that at the end of the day, we're a business trying to make a profit. We don't have the exact same goals. But let's figure out how to align our goals."