New autonomous vehicle map shows on-road test sites
The National Highway Traffic Safety Administration launched a new online map this week, designed to spur public interest in autonomous vehicles and encourage intergovernmental collaboration.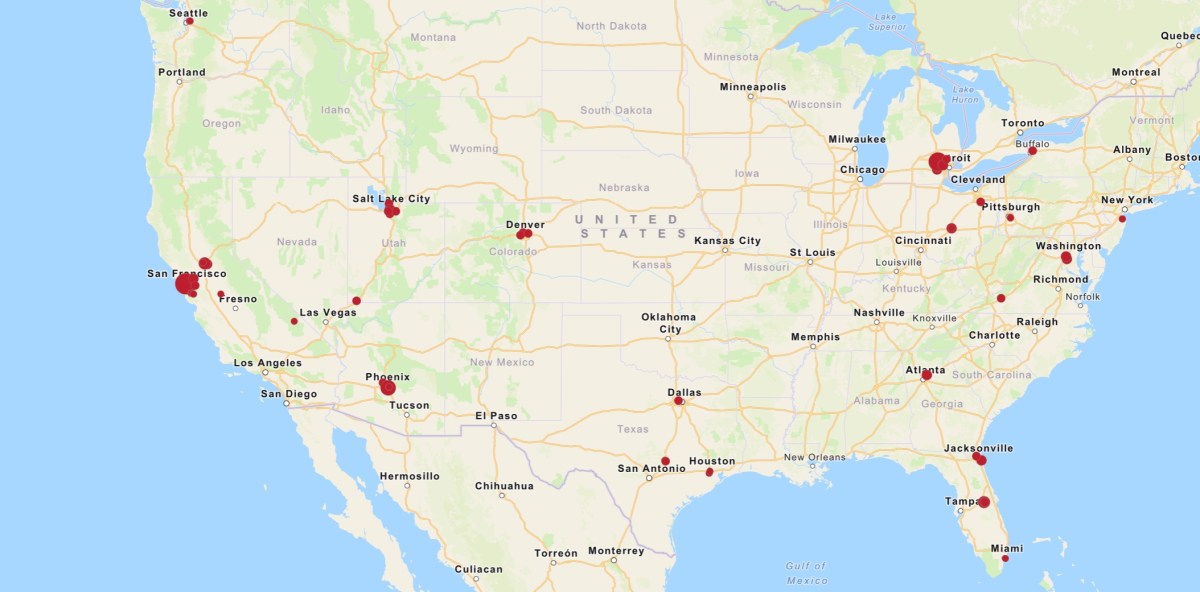 The National Highway Traffic Safety Administration this week launched a new website with maps and charts that show where government agencies and private companies are testing autonomous vehicles.
The website provides information about self-driving pilots led by at least 17 cities — which include Dallas, Washington, D.C., San Francisco and Austin, Texas — nine states and 10 companies. It shows how many vehicles are participating in each pilot, who their vendors are, whether the vehicles are being tested on public roads and if there's a human operator in the car during testing. The website also contains the latest policy guidelines for participating states and safety reports for a handful of the participating companies.
Officials said the website is the first national "formal platform" for sharing AV test-data between government and industry, and could help spur more collaboration between different levels of government.
"There has been no one-stop, centralized, nationwide source for information and transparency about the safe testing and development underway, until now," NHTSA Deputy Administrator James Owens said at a press conference announcing the new tool.
The NHTSA said more local transportation departments and automotive industry manufacturers and suppliers will be able to share their AV testing data to the map. Industry participants are also able to share the city routes that test vehicles take, something that Owens said can spur public interest in the technology.
In June, U.S. Department of Transportation Secretary Elaine Chao announced a broader AV initiative called the Automated Vehicle Transparency and Engagement for Safe Testing, or AV TEST, initiative, to improve safety and transparency in autonomous-vehicle testing. In addition to the new website, the department is planning to hold public meetings that will allow test-site operators to share more about their work.
"The more information the public has about the on-road testing of automated driving systems, the more they will understand the development of this promising technology," Owens said in a press release. "Automated driving systems are not yet available for sale to the public, and the AV TEST Initiative will help improve public understanding of the technology's potential and limitations as it continues to develop."