Researchers propose industry standard 'cyber infrastructure' for autonomous vehicles
University of North Texas researchers are developing new technical frameworks to help AVs share data and contribute to what they call "cooperative perception."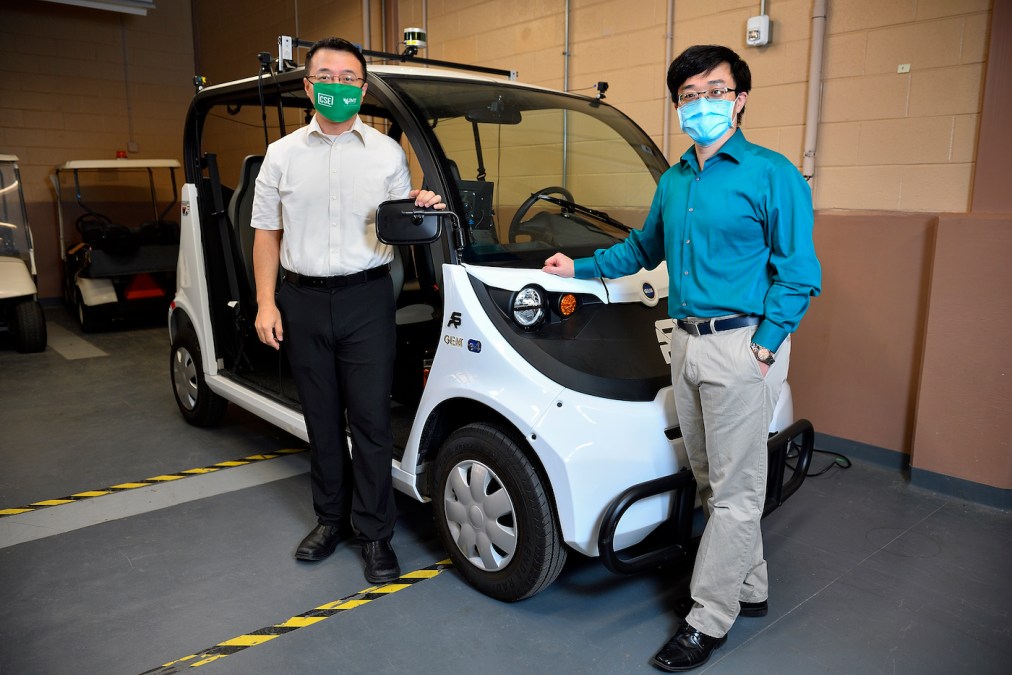 Researchers at the University of North Texas on Wednesday announced they intend to build the country's first framework to allow autonomous vehicles to share data with each other, using $1 million in grants from the National Science Foundation.
The pair of UNT researchers, Qing Yang and Song Fu, have received three grants from the NSF this year, including a $400,000 grant in July to create what they called an "autonomous vehicle cyber infrastructure," a standardized data-processing framework for AVs that would allow them to share lidar data, creating "cooperative perception" among autonomous vehicles driving next to each other.
This week, the researchers secured a $100,000 NSF grant to develop a process that protects sensitive vehicle data during and after its transferred to nearby vehicles, as well as $500,000 to create workforce-development training programs for researchers interested in studying autonomous cars.
"We are training the research workforce," Yang, an assistant professor in UNT's computer science department, said in a press release. "The training will be project-based, giving participants the opportunity to work on practical developments in the field and apply knowledge they've gained from the course and outside study."
Creating an infrastructure for AVs that allows for vehicles to share their lidar and radar data with each other will incorporate virtually "all new technologies" in the connected autonomous vehicle industry, including self-driving cars and internet-connected devices, Fu said. To ensure the private sector and government agencies stay up-to-date on the project, as well as in communication with each other, Yang and Fu said they're planning to create an advisory board that would include researchers from Microsoft, Texas Instruments and Fujitsu Communication Network, the world's world's fourth-largest IT services provider. Government agencies like the NSF and the Texas Department of Transportation, as well as other universities, will also be invited.
The advisory board could also help standardize the autonomous vehicle industry's data-processing methods. Because AV manufacturers use proprietary sensor data collection and storage software, it's unlikely that AVs made by different companies will be able to share data with each other without standards. Creating an infrastructure that encourages "cooperative perception" could allow different AVs to share data, Fu said, which would improve overall safety.
"The proposed technique is a generic solution that can be extended to offer data privacy protection for other machine learning methods," Yang said in the announcement. "It will enable vehicles to securely share useful sensor data between each other, which can be extremely beneficial for extending the line of sight and field of view of autonomous vehicles, helping secure public safety and advance smart transportation."