Sidewalk Labs proposes third-party data storage for Quayside project
The technology partner for the smart city project has been quiet on data storage and privacy issues in the past.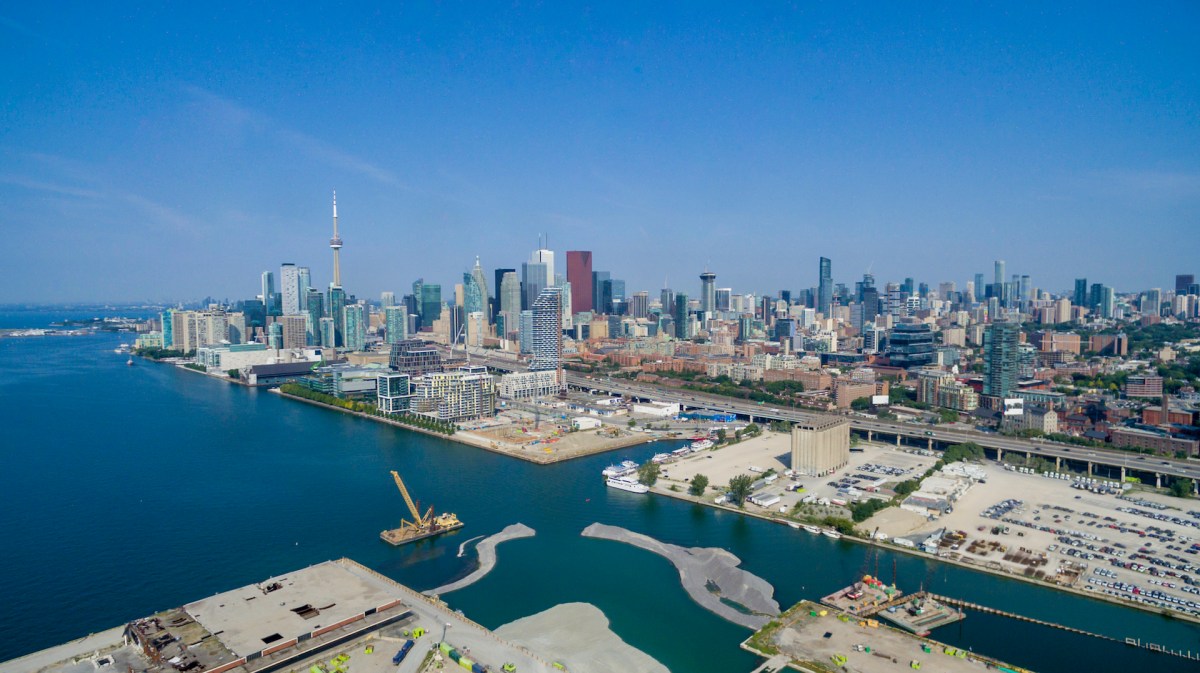 The technology partner and developer behind Toronto's 12-acre Quayside Project announced its data-storage proposal for the smart city project on Monday, offering to lend its support to an independent Civic Data Trust that would house all data collected by sensors in the development.
In the form of a Medium post, Sidewalk Labs — a sibling company to Google — revealed its plan to pitch Waterfront Toronto, the tri-governmental board overseeing the development, on third-party ownership of the physical data to be collected in the neighborhood. The pitch is part of the company's plan to gather community consent in data collection, through the independent — and transparent — nature of the data trust. It comes as smart city projects continue to draw scrutiny from privacy advocates and other groups.
The post, written by Alyssa Harvey Dawson, the company's head of data governance, laid out a number of policy recommendations for data storage and access. Each entity requesting data (including Sidewalk Labs) would file a public and reviewable Responsible Data Impact Assessment, or RDIA, with the data trust. Meanwhile, the trust would maintain an online public registry of all devices that collect urban data.
Dawson explicitly acknowledged that Sidewalk Labs would follow the same rules as any other technology company in accessing the data once the trust is established. She also noted that "we expect the lion's share of technologies that make Quayside unique to be developed and deployed by an ecosystem of many innovators."
"RDIAs will describe the purpose of a given proposal, the sources of data it requires, the potential impact on individuals or a community, and an analysis of its benefits and risks," Dawson said.
Data storage and privacy has been one of the central issues in the public discourse with Quayside, which has seen skepticism from public and elected officials since the day Sidewalk Labs was awarded the contract . In August, a Waterfront Toronto board member resigned over concerns that the company was "shortchanging the city" with its data privacy and digital governance plans.
The company recently shared its physical vision for the development with citizens , but stayed quiet on the collection of data.
"There's no question data and privacy are part of the work we're doing — they're very important to this project — but frankly there are a lot of other things that are also very important to this project and tonight we want to focus very much on this built environment aspect where there's a ton of work and creativity being put into it," said Rit Aggarwala, Sidewalk Labs' head of urban systems, at a briefing in August.
With this new proposal, set to be shared with the board of Waterfront Toronto officially on Thursday, a plan has been set, but even Dawson laid out more questions that need to be answered in the future— namely how a Civic Data Trust would be established and if the Civic Data Trust should act as a repository for data. Questions of funding and awareness were also asked, but its a moot point when the company is the one asking them, stakeholders said.
"There's nothing inherently good or bad about a data trust; it's what you do with it," Bianca Wylie, co-founder of advocacy group Tech Reset Canada , told Motherboard . "The critical point is that Sidewalk Labs should not be framing or organizing a discussion around a data trust—the parties that should be doing that are the residents and the government."