New accelerator promises to help 'crypto cities' move faster
CityCoins and STX plan to launched an accelerator designed to help companies build blockchain-based civic technology applications.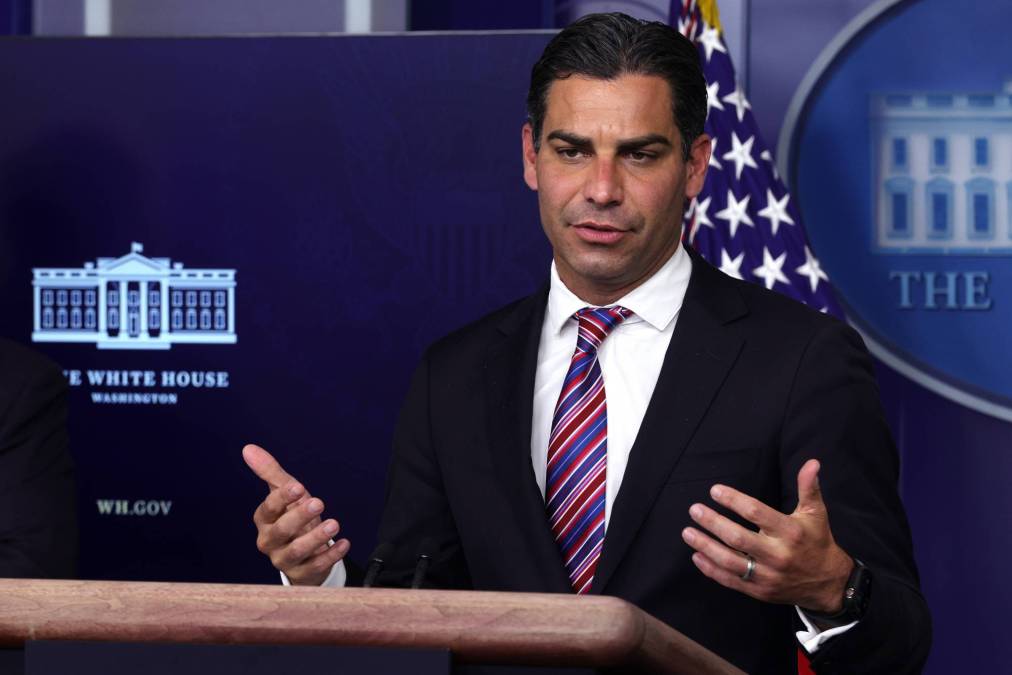 The cryptocurrency organization whose technology is behind recent digital token launches in Miami and New York City is launching an accelerator to help companies build blockchain- and cryptocurrency-based applications for city governments.
The accelerator, announced last week by the open-source network Stacks and CityCoins, a nonprofit group of cryptocurrency advocates and developers, is designed to fund developers and businesses that can build civic-focused applications to integrate with CityCoins' technology: digital tokens that bear the name of different technology-friendly cities, like MiamiCoin and NYCCoin.
Those cryptocurrencies, established earlier this year, aren't legally held by either city, but Miami's City Council does have access to a digital wallet with roughly $20 million U.S. dollars' worth of cryptocurrency, and both Miami Mayor Francis Suarez and New York City Mayor-elect Eric Adams have praised the invention. The currencies grant 30% of the financial reward of every coin mined to a wallet exclusively accessible to the city. The mayors have also touted their plans to integrate cryptocurrency into city government.
The new accelerator, said Kyle Ellicot, a cryptocurrency advocate and part of Stacks, can help get the private sector ready to make those integrations with city government.
"We welcome cities into this program because someone — "city X" — may want to see an application being built to support local businesses, and CityCoins is the perfect place for that," Ellicot said. "In addition to the coin that could be created for their particular city."
The accelerator is a three-month program beginning with a "product development" camp next March and concluding with a demonstration event in April that promises investors and media coverage. Ellicott said chosen applicants will receive $50,000 toward their product and the opportunity to apply for more than $100,000 in grants, as well as mentorship from Silicon Valley technologists and cryptocurrency experts. The accelerator is mostly for businesses to develop their products, Ellicott said, but he welcomed cities to share their input and for government agencies to apply.
"We absolutely welcome cities to be involved, to give their thoughts, what do they want to see, what do they want to have happen, as this is all being built for them, and the citizens within." Ellicott said. "While there are great solutions out there, we want to hear about those problems from the city level so that we can solve, as founders or investors, those problems together and know the customer is there."
Ellicott, who helps support Stacks, said building applications that enable city residents to spend their digital currency is a "very logical" progression. Though Miami and New York City have different digital coins, both run on the same blockchain, Ellicott said. So if a developer in Miami were to create an application that grants people who land at Miami International Airport 10 MiamiCoin to use for public transit as soon as they touch down, New York City could copy that open-source application and use it at their airports, Ellicott said.
"A lot more governments will start to look at that as a unique opportunity to integrate technology, maybe advance outdated technology or technology infrastructures throughout their city and provide something as an edge for their city, their businesses and citizens that another doesn't," Ellicott said.
For now, New York City and Miami are the only two cities with dedicated cryptocurrencies through CityCoins, though Austin is likely to be next, and Philadelphia is also considering the technology.