MiamiCoin creator says 'every startup city' will get a coin within two years
CityCoins founder Patrick Stanley said he's planning to expand to new locations.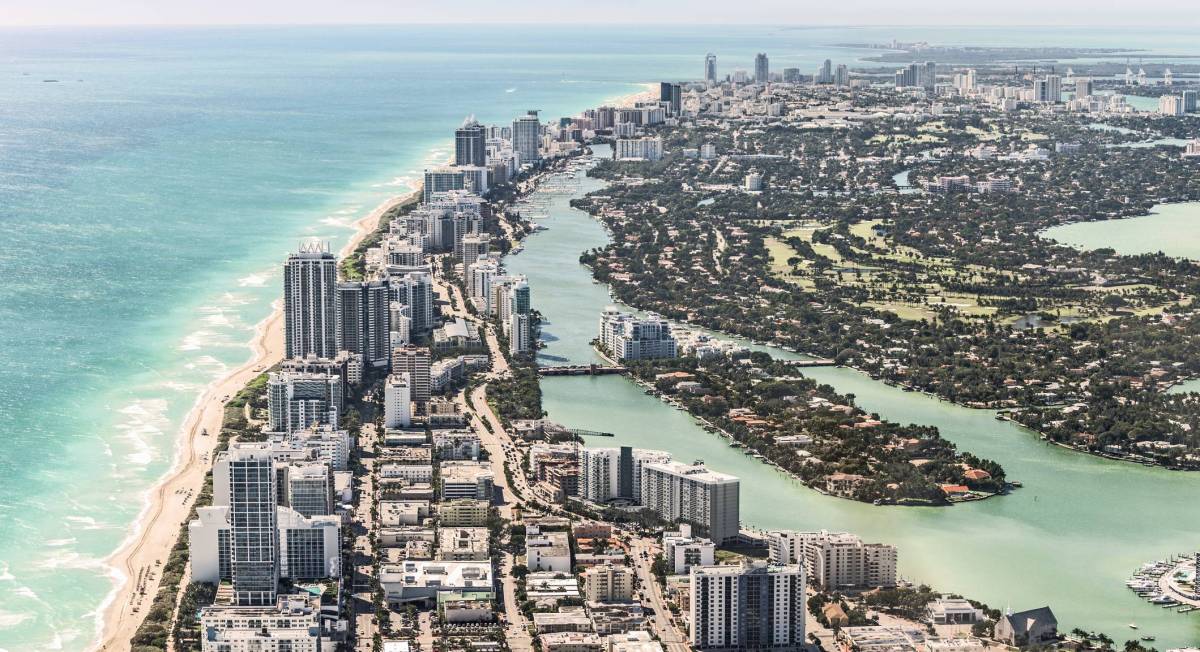 Miami commissioners voted last week to make the city the first local government in the country to have a dedicated cryptocurrency wallet, but others will follow, according to Patrick Stanley, the founder of CityCoins, the nonprofit behind the push to help fund local governments with cryptocurrency.
In fact, Stanley said, "every startup city will have its own CityCoin within two years in the United States."
Miami was just the first and most logical place to begin, Stanley told StateScoop, largely thanks to the acceptance of Mayor Francis Suarez, a blockchain and cryptocurrency enthusiast who has proposed paying city workers in bitcoin and courted mining firms to base themselves in the coastal city. Stanley said when he and a small group of civic-minded developers came to Suarez with the idea to launch MiamiCoin, Suarez was open to the idea, but did his due diligence in researching the environmental, financial and legal ramifications of accepting the gifted money generated by people mining for CityCoins.
"[Suarez] threw a lot of technical diligence at it from experts that he knows very closely," Stanley said. "He threw a whole legal team at it, his financial controllers at it, and the City of Miami is acting like a startup. They're not a typical city, so it's full of very sharp people who move quickly and carefully."
As of Tuesday, Miami's new cryptocurrency wallet contains more than $5 million. Thirty percent of each MiamiCoin that's mined goes into the city's wallet, so when people mine or purchase MiamiCoin, they're effectively investing in city leadership signaling their level of support for the city's funding decisions, Stanley said. It's a form of voting with financial contributions to the city taking the place of slips in a ballot box, he said.
The mining process is also friendly to the environment, as it uses recycled proof-of-work from Bitcoin, minimizing the energy needed for miners to perform computations, Stanley said.
'Completely different'
Suarez has espoused his optimism for the process since the city's wallet went live in early August, most recently telling Fox News that the city is receiving $2,000 every 10 minutes via new cryptocurrency rewards and that "it's something that is completely different and could revolutionize the way governments are funded in the future."
But the city isn't endorsing CityCoins, or even MiamiCoin, in the slightest, said Manolo Reyes, a commissioner who fought for several disclaimers to be added to the city's decision to accept CityCoins' gifted cryptocurrency wallet. Reyes wants to use the money to expand affordable housing options throughout the city, but stressed that CityCoins cannot use the city's seal or any assets and that Miami can't be held liable for any of CityCoins' actions.
Cryptocurrency has proven to be volatile, and though the $5 million is basically no-strings-attached funding for the city, extra care still has to be taken, Reyes said.
"You cannot mislead the public as if we are the ones mining this or we're the ones selling it," he said.
'They'll all want' it
CityCoins' source code is open, so cities can create their own coins "without asking CityCoins for help," Stanley said. But CityCoins — which has a poll running on its website to vote on which city should be next — doesn't need permission from local governments to start a wallet for them.
"I think it's best to have the government's permission ahead of time, but in this model, you don't need to get the government's position up front," Stanley said. "You can actually just launch and wait for them to claim their protocol contribution. That said, educating the government is incredibly important and it's probably better to have them on board first."
If Reyes and his commissioners voted not to accept the wallet last week, for example, Stanley said nothing would happen, outside of the amount in the wallet continuing to grow until the city eventually did vote to accept it. The same goes for other cities that the CityCoins community eventually chooses to support.
"This is a new tool for cities to put in their toolkit that they'll all want," Stanley said.