Tested by Ubers, scooters and seas of data, city officials see opportunity
A mercurial landscape of transportation options is challenging cities in way that urban transportation officials say they can't build their way out of.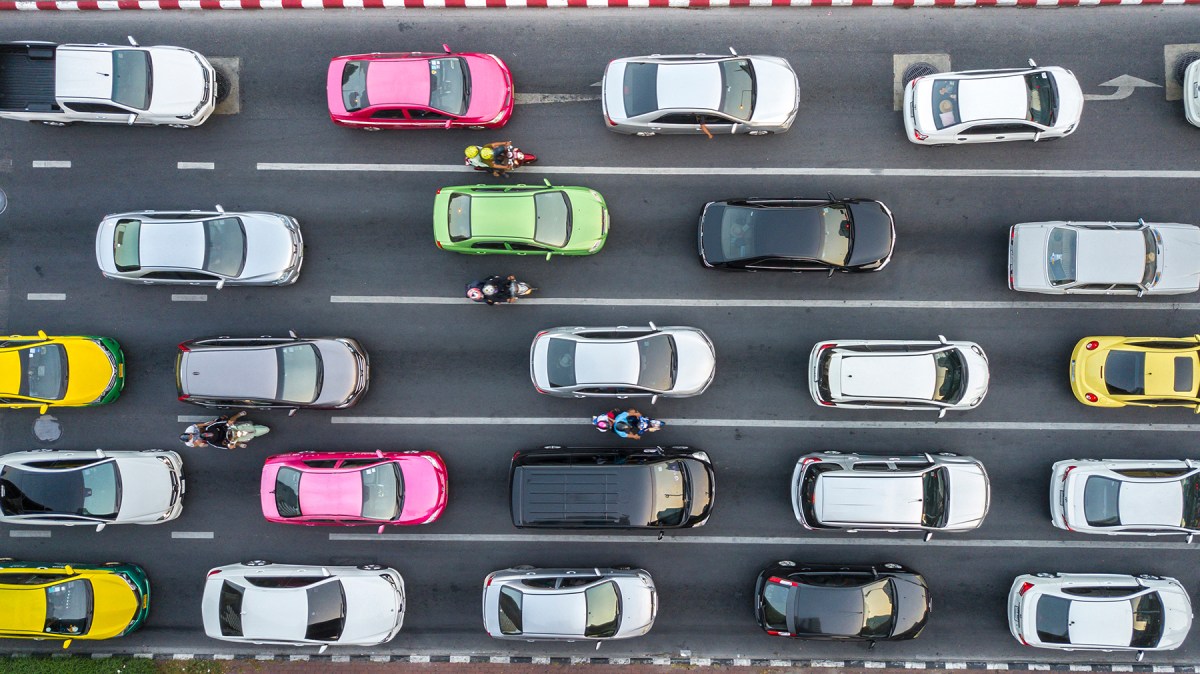 As private transit companies expand their footprints in the nation's metropolitan areas, the proprietary data they hold on how people move around urban environments is increasingly important to cities planning for their economic and cultural futures. Understanding the data, and the best way to distribute the vehicles these companies bring into urban centers, is a growing priority for today's city officials.
The emerging transit options — including ride-hailing services, bike-sharing, and dockless bicycles and scooters — are part of a new transportation paradigm that cities are still learning how to manage. Some cities are using mobile applications to centralize multiple modes of transit into one accessible place for residents. Some are reliant on partnerships with regional transit agencies that can bridge the gap between metropolitan regions while boosting the ridership of public and private transit. And some are still negotiating data and distribution agreements with the companies themselves.
No matter how they go about managing all the new data, officials in these cities face a common challenge of simplifying access to transit options in ways that both reduce congestion and make it easier for residents to hold a job or receive an education. Failing to integrate these transit options equitably and thoughtfully, however, could widen the gap between those who can afford to move around their city and those who cannot.
Skip Newberry, president of the Technology Association of Oregon, a nonprofit that promotes the state's technology industry, told StateScoop that cities need adequate transportation to effectively carry out policies in other areas.
"Mobility solutions are kind of a backbone to a lot of different policy outcomes," said Newberry, who served as an economic adviser to the mayor of Portland from 2008 to 2011. "Fundamentally, how people get from point A to point B impacts the quality of their healthcare, education and economic opportunity."
'A common kernel'
Standardizing the data and physical resources that transportation companies bring into cities, whether it's through public partnerships or centralized mobile applications, is a common first step for cities attempting to corral the multitude of transportation options available.
In Portland, the city sees value in a shared-services transit model that involves multiple cities partnering with a company, agency or initiative, potentially reducing costs and political risk, Newberry said. Portland — along with Boston and Washington, D.C. — was a pioneer city for Vision Zero, a network of cities that aims to eliminate driving deaths by developing and sharing strategies with each other. Newberry said that partnership model can be applied to private transit services.
"The real opportunity here is for cities to think about if there's a common kernel or architecture that can be adopted by more than one city at a time in a way that helps move the market," Newberry said. "The risk is you end up with a balkanization, if you will, of technology platforms and standards such that nothing really works well together."
Regional partnerships, Newberry said, can also help cities ensure that their transportation models will work for rural and urban residents. Portland is currently working with TriMET, a regional transit agency that provides bus, light rail, and commuter rail transit services in the surrounding metro area, to build an app that allows users to plan trips across multiple modes of transportation. The app will display public and private transit options, along with the estimated costs of each. The idea is to put all of the transit options in one place, while granting users the ability to plan and reserve their trips in advance.
In 2016, TriMET secured a $678,000 grant from the Federal Transit Administration to add private companies — such as Uber and ZipCar — to its existing mobile app. Residents outside of the city limits gained easier access to transportation, Newberry said, while the companies gained new customers.
Even cities that are flush with mobility funding have found benefits in regional partnerships. Columbus, Ohio, which received $500 million in federal and private funding after winning the "Smart City Challenge" run by the U.S. Department of Transportation in 2016, relies on the Central Ohio Transportation Authority to expand partnerships with private mobility companies and use their data. Mandy Bishop, a program manager for Smart City Columbus, told StateScoop her team is working on a trip-planning app similar to Portland's, but that dealing with dozens of different transit models can be difficult.
"I think all cities are seeking to identify the types of data they have and identify if it's standardized," Bishop said. "For instance, are [users] entering it the same way so it means the same thing, and is it modern and machine-readable?"
Driving incentives
Columbus' application, which is currently in beta testing, will target as many as 12 mobility providers for the purpose of planning multi-modal trips. The city employs a data curator to help organize and standardize the disparate data, including the geographical and geo-positioning information for each vehicle, whether it's a bike, scooter or bus.
Bishop said enabling different mobility services on the app gives those companies an incentive to share their data with Columbus and the Central Ohio Transportation Authority, because it could mean more business for them.
"There's definitely an incentive for this mobility providers to participate if it opens up a market that might not otherwise use that," Bishop said.
The expanded access to transit is also aimed at reducing carbon emissions and expanding economic mobility, Bishop said. Columbus has focused its mobility efforts on improving public health issues such as the infant mortality rate, which will be under further pressure as the region grows.
"We're going to have about a million more people coming to central Ohio by 2050, and we can't build our way out of it," Bishop said. "We have to get people into other modes of transportation, and by that I mean shared modes."
Columbus and Portland aren't alone. The transit authority serving Louisville, Kentucky, last month unveiled its own trip-planning app, which will feed users real-time analytics on congestion and the cost-savings they achieve by using their chosen modes of transportation.
But while some claim that being included in a city's app is incentive enough for companies to participate, Vineet Gupta, Boston's director of transportation planning, said that getting these companies to share their data with municipal authorities can be difficult.
"I think that everybody has their own platform," Gupta said. "It's a challenge. Everybody has proprietary data systems, and I would say that every city in the country is grappling with this right now."
Gupta and his team work with the state government and the Massachusetts Bay Transportation Authority, the local transit system that runs Boston's rail and bus networks, to understand all the new data coming in. In 2017, the state's public utilities department found a correlation between population density and ride-share use in the Greater Boston area, suggesting a relationship between public and private transit that some — such as Bob Bennett, the former CIO of Kansas City, Missouri — say can be mutually beneficial.
'Opportunity on the ground'
Bennett, who left city government in March, said ridership on Kansas City's public streetcars has risen since the city decided to allow dockless scooters.
"Where the scooters have done amazingly well in the city is adjacent to the [streetcar] route," Bennett said, "because the scooters stop at the streetcar stops. We're creating a multi-modal opportunity on the ground."
Increasingly, however, it has fallen on city government to mediate the relationship between Silicon Valley's mobility companies and the best interests of the residents who use their products. David Do, who runs the D.C. Department of For-Hire Vehicles, said this leaves a clear challenge that's yet to be solved.
"We're looking at the broader picture of how there are synergies not just within the for-hire industry, but also synergies between the for-hire industry and metro or between the for-hire industry and a bus line," Do said. "We need to find programs and a government that bridges the gap between these two things."
The long-term sustainability of these new transportation companies remains an open question. Uber lost $1.1 billion last quarter, and the company admitted in April it may never turn a profit. Ride-hailing companies have also caused excess congestion by offering single-passenger trips at a heavily subsidized rate. The increase in electronic scooters, meanwhile, has raised concerns among medical professionals for riders who ignore safety warnings, while others complain about their ubiquity in many cities.
As a result, both ride-hailing and scooter companies require cities to solve their problems, Do said. Washington imposed speed, placement and payment regulations on dockless scooter startups last year that Bird's head of government partnerships, David Estrada, called "impossible," but the company has since met the requirements. The more that city residents rely on these services, the more structured the relationships these companies have with cities will become.
"We're looking at the long-term sustainability not only for the companies, but for our city as a whole," Do said.